Tenth Life Earrings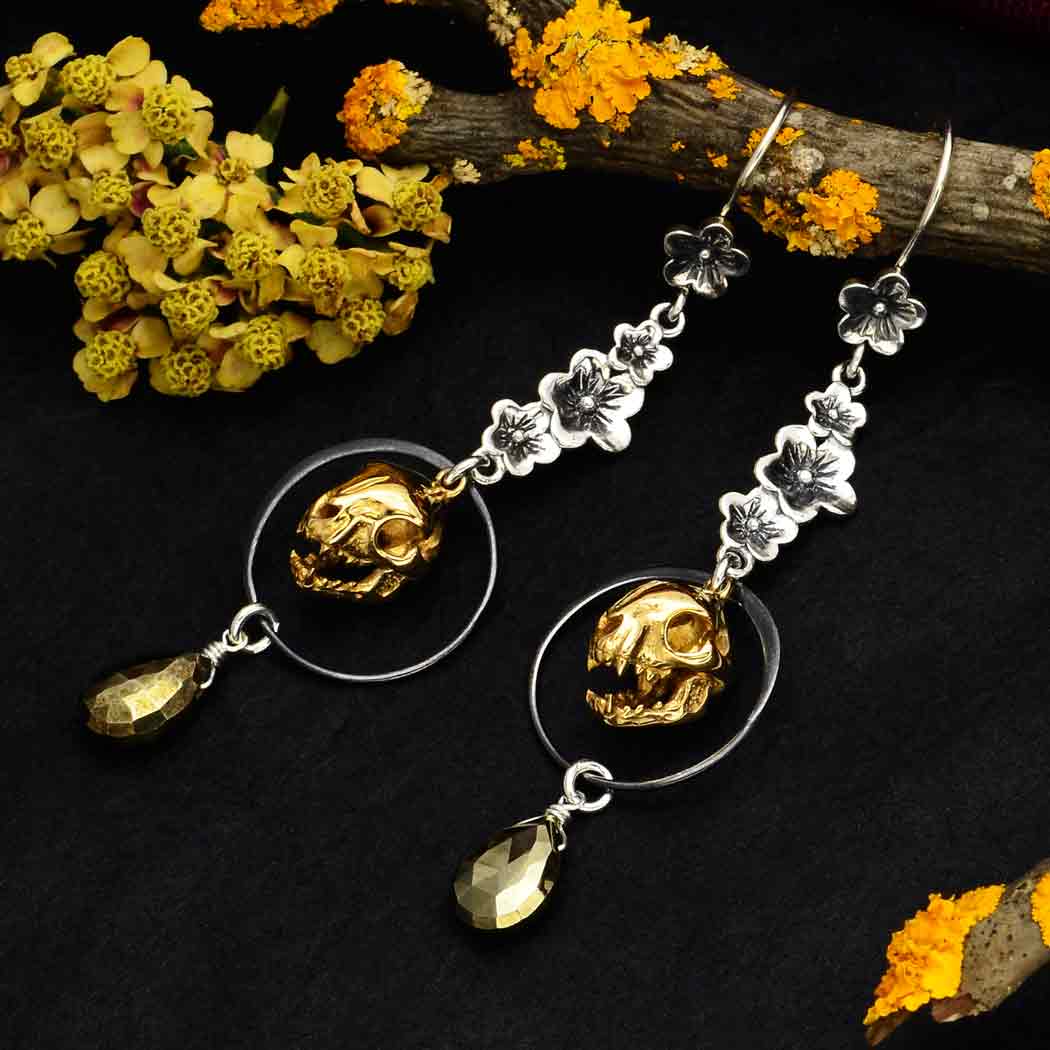 Designed by Marcy
If a cat has nine lives, then can a cat's afterlife be considered it's tenth? These earrings are morbidly whimsical. They'll pair well with fall outfits and be great conversation starters!
Learn bead wrapping and more in our how-to videos.
Check out our Halloween charms and Night Magic Collection for more spooky inspiration!