Eternal Protector Necklace - Design Idea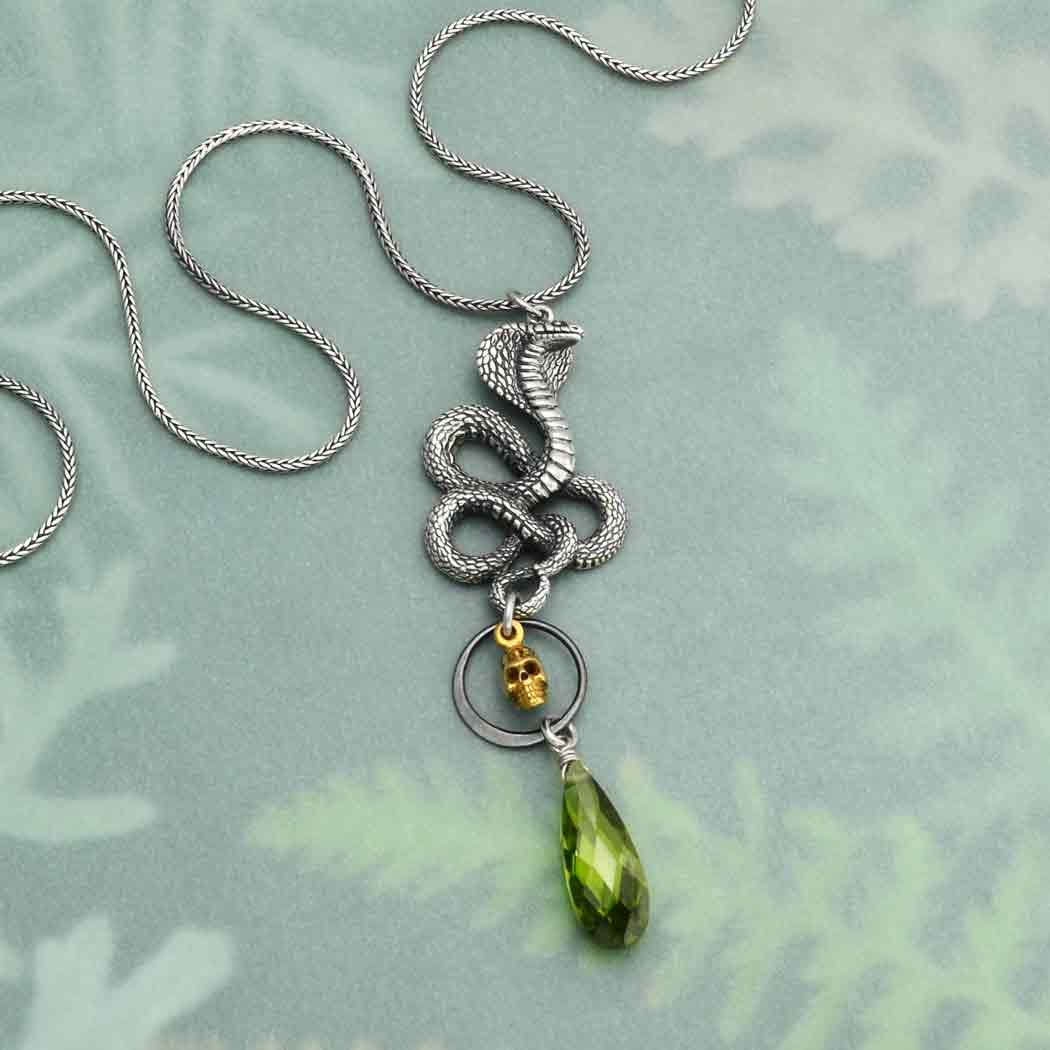 Designed by Marcy
The Eternal Protector Necklace will bring added security into your customers' lives with the powerful cobra charm coiled over our bronze skull. Coiled into hypnotic waves and rendered in her defensive position with her hood out, this dark beauty is ready to strike at any threats and achieve the goals ahead. Serpents are known as protectors of the shadow realms & portals between worlds.
Learn how to wire wrap and more in our How-To section!
See more from our Snake Collection and Talisman Collection!
Please note; the black link is no longer available we have suggested the silver version in the parts list below.