The Huntress Necklace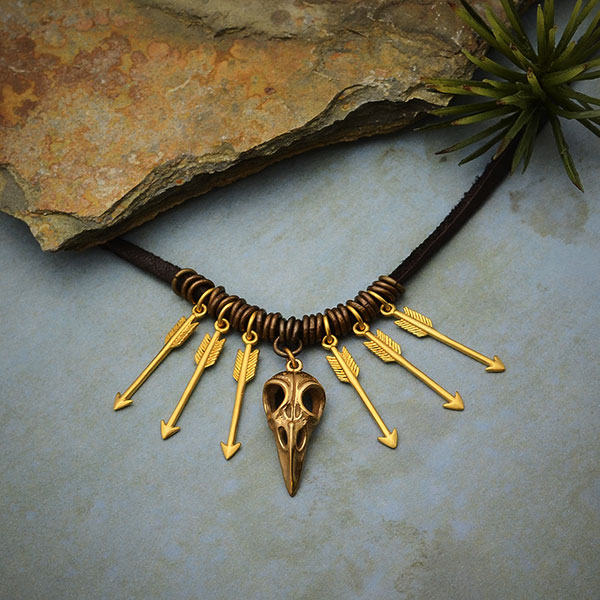 Designed by Marcy
If the mountains are your domain, and you spend much too much time dreaming of running barefoot through dark forests, keeping company only with stags, bears, and ravens, then you're channeling The Huntress - Goddess of the Hunt, Artemis. Take perfect aim at what you want in life, and start making jewelry that imparts the wisdom of the hunt to your life. Focus your energies to achieve your wildest dreams.
Artemis was never without her bow and arrows. Neither should you be!
Start making meaningful jewelry that's full of attitude. If you're new to jewelry making, take a look at our Classroom and How-To Videos to learn the basics.
Please Note:The gold plated arrows are no longer available. We have suggested the bronze arrows in the parts list below.