Treasures of the Mountain Necklace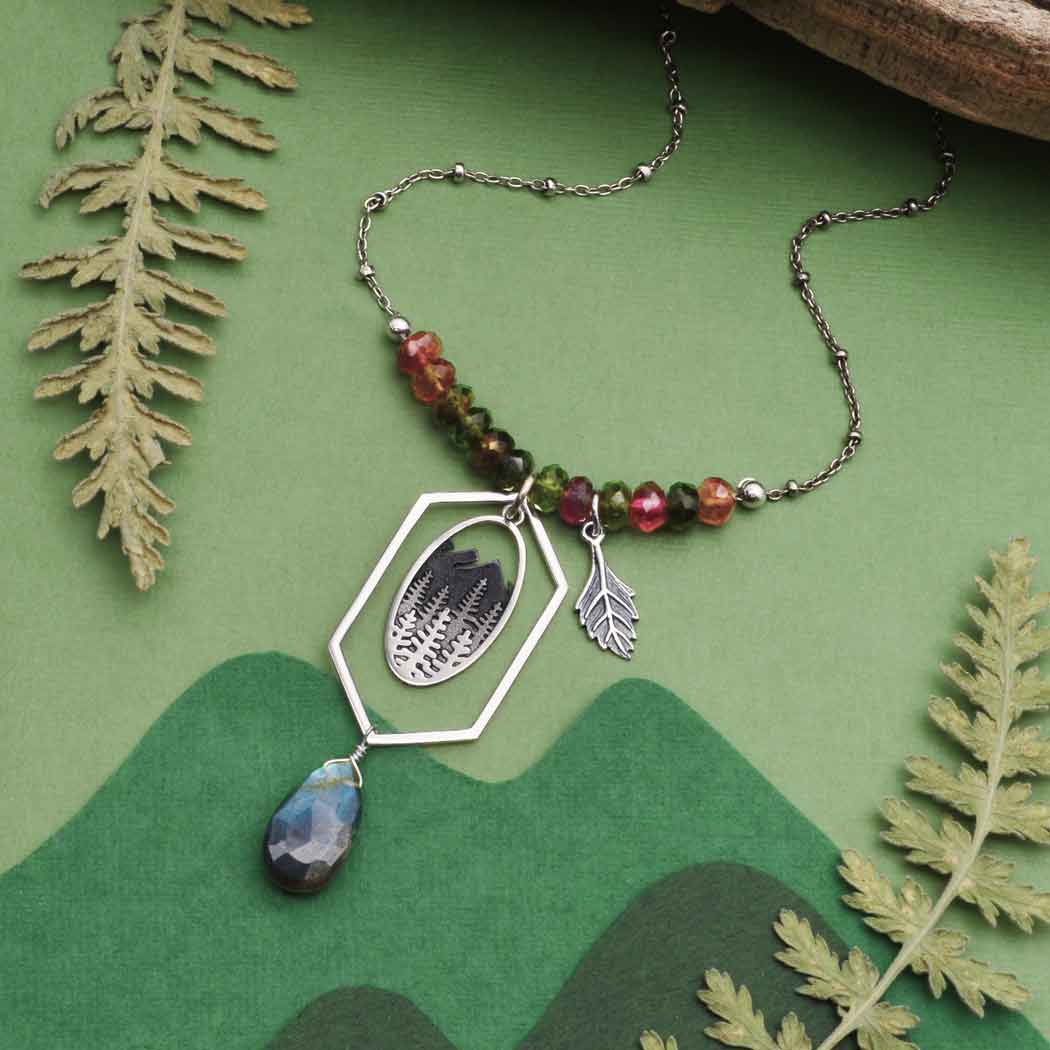 Designed by Emma
Take your customers on a journey to discover the treasures of nature with this necklace! Colorful berries twinkle in the underbrush, leaves change from green to orange to yellow, and the labradorite drop can symbolize the life-giving creek that winds down the mountain. Unique and bold but delicate, this necklace design will appeal to nature lovers everywhere.
Learn wire wrapping and more in our How-To Videos!
Discover more pieces that evoke the summer months in our Adventure Collection!