Earrings in Sterling Silver and Gold Plate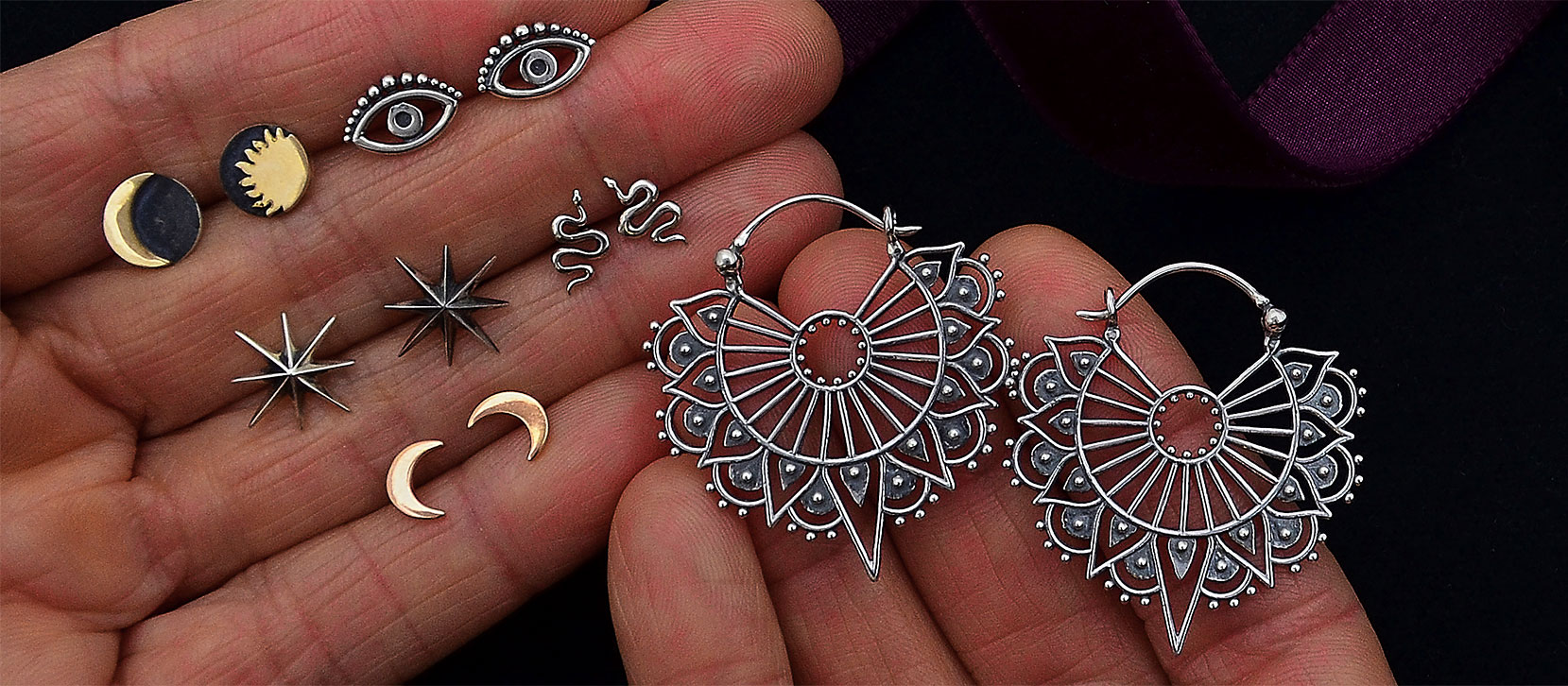 Boost your sales and increase profit margins with on-trend, ready to wear Post and Hoop Earrings.
Discover new fashion jewelry possibilities by creating stylish post earring collections your customers want to wear in second and third piercings.
We've done the research and designed original earrings around popular motifs that appeal to many tastes, like modern geometry, romance, celestial, and talisman.
Use the search filters to the left to sort earrings by style category, and buy entire collections & resale as-is with no need to mention Nina Designs. The discovery is all yours!