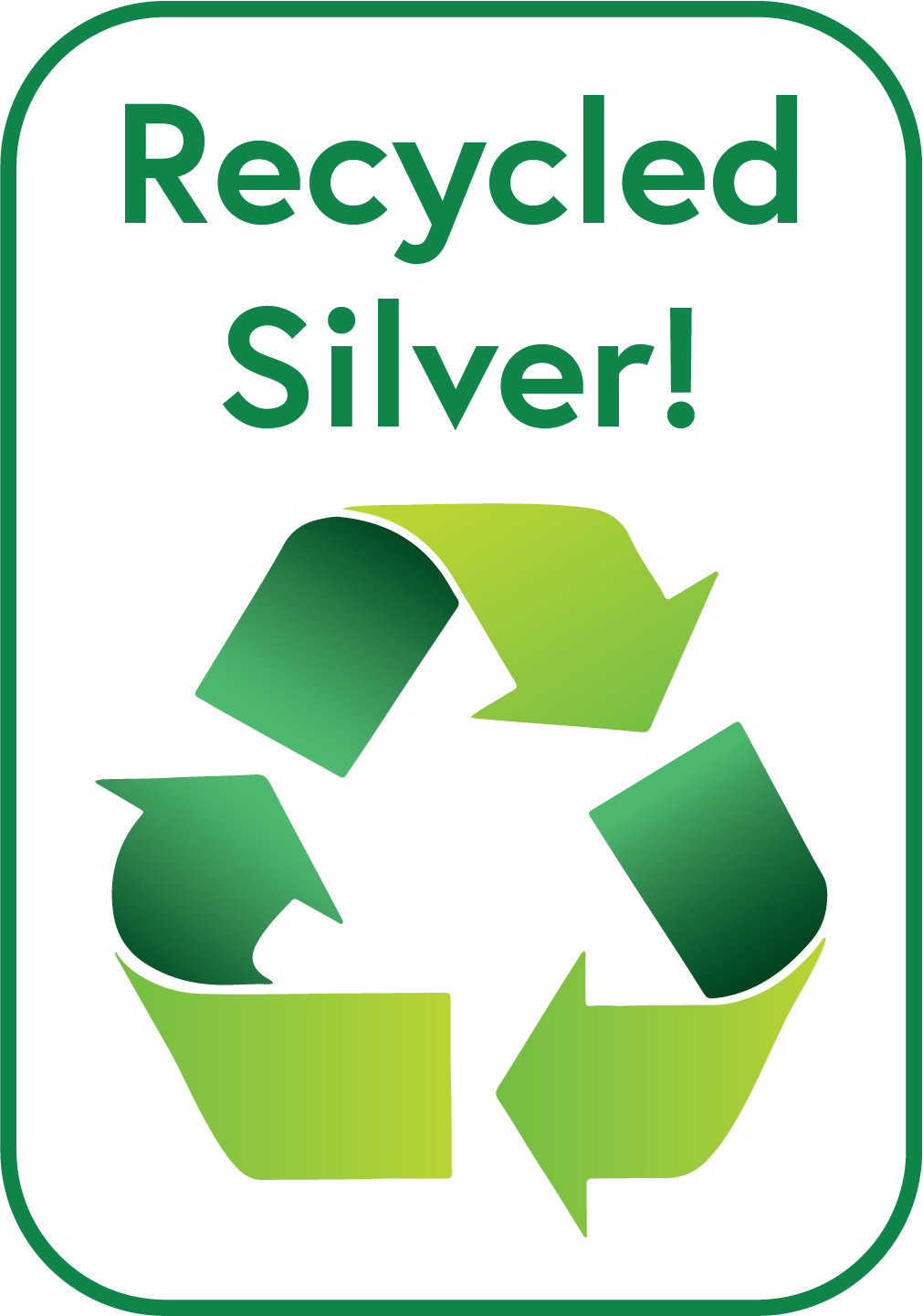 We are proud to announce that our Thai production is now made with 100% Recycled Sterling Silver!!!
As of June 2022, every item we produce in Thailand is made from 100% post-consumer recycled sterling silver. Post-consumer sterling silver includes metal retrieved from discarded electronics and other industrial materials, as well as used consumer items.
Our production facilities in Bangkok only use silver from refineries with a combination of Responsible Jewelry Council and/or ISO 14021 certification for recycled sterling silver.
Certified recycled sterling silver is not currently available in Bali, but we are working hard to overcome obstacles to importing it for our production. In the meantime, we will continue efforts to make our Bali production facilities as green as possible.
Please Note: Per FTC guidelines some items listed as recycled sterling silver may include minor premanufactured parts such as fusion posts or chains that are not recycled.