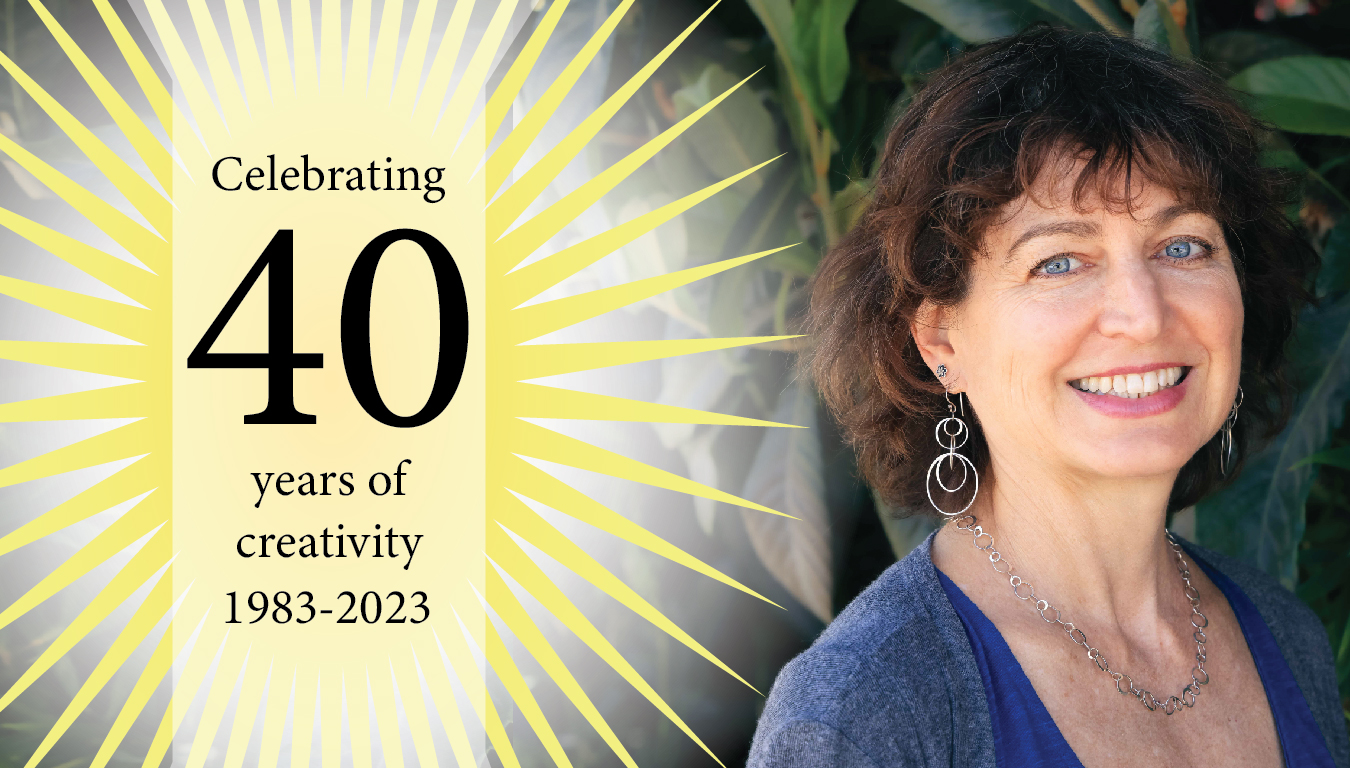 Forty years ago, I was a teenager selling my handmade jewelry from a stand on Telegraph Avenue and wondering how I could turn my passion into a viable career. In search of answers, I studied business at UC Berkeley. Inspiration struck on a trip to Bali, where I discovered a thriving community of artisans. Working together, we brought to life a collection of silver jewelry, beads, and findings inspired by the ancient jewelry that fascinated me as a child exploring the Metropolitan Museum of Art in New York City.
In 1993 I built a production facility in Bali with the goal of empowering women and fostering the ancient art of crafting silver by hand. In 1995 I launched ninadesigns.com, one of the first e-commerce sites in the industry. As my business evolved, I expanded our design options by forming partnerships with casting facilities in Thailand and Bali that produce high quality, hand finished products. Each of our designs begins as a dream in our home office in Berkeley, travels the globe, and lands in the hands of jewelry lovers worldwide.
Through the decades, I have remained focused on Fair Trade and giving back through our Microloan, Greening, and Philanthropy programs. To celebrate our 40th anniversary year, I will be donating $1,000 each month to a different non-profit chosen to align with our core mission: Inspiring Beauty & Creativity While Caring for People & Our Planet.
Thank you for all the years of support!
-Nina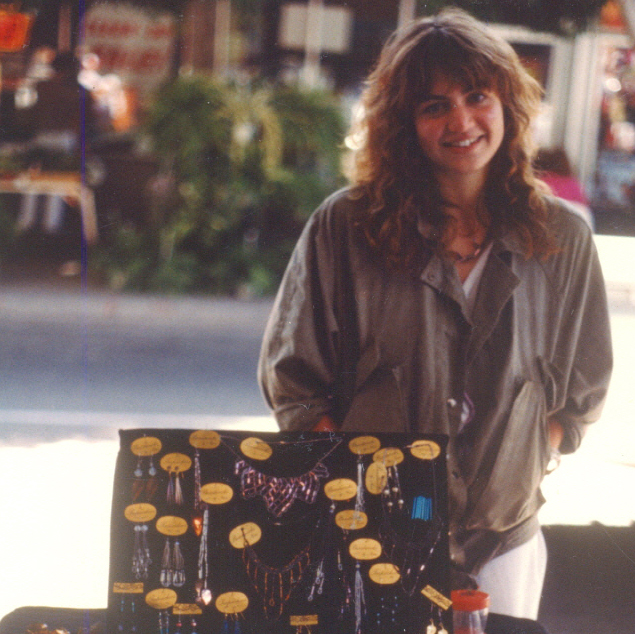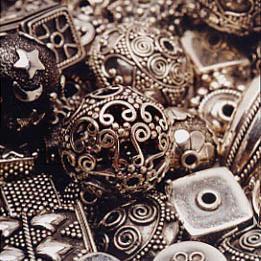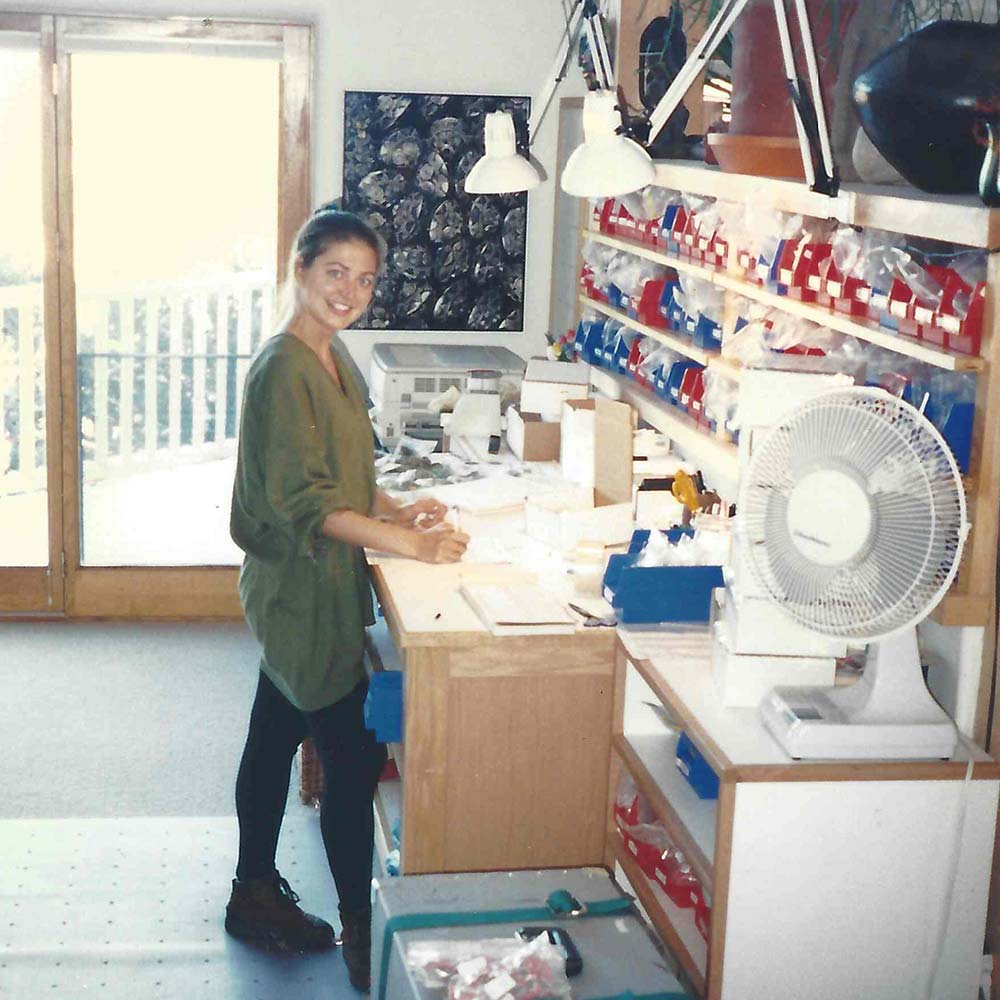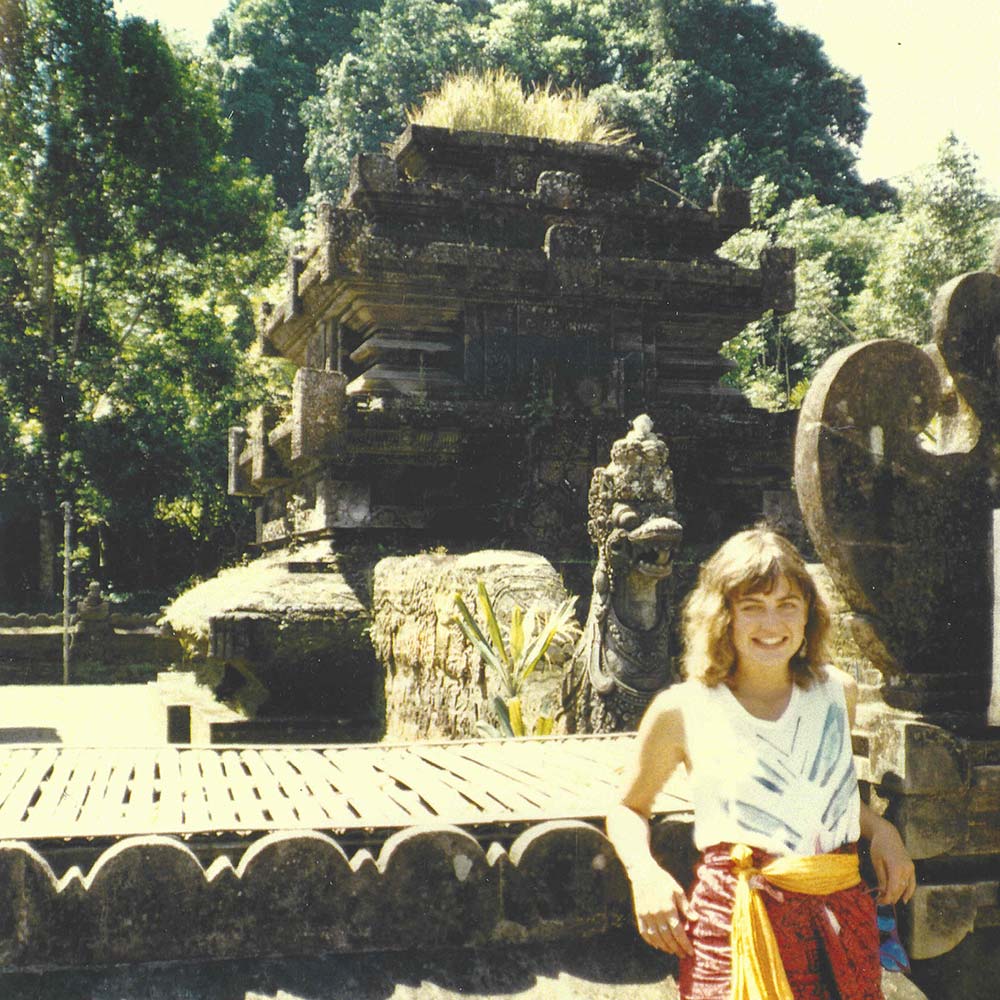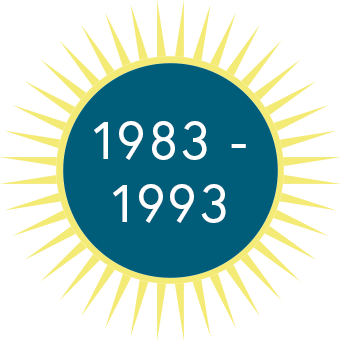 1983, Selling beaded jewelry on Telegraph Ave and in local shops

Business Major at UC Berkeley

First trips to Bali, started designing and importing jewelry, findings, wood carvings, clothing & handicrafts

Had silversmiths make clasps and findings that I wanted to use in my jewelry

Lost house in 1991 fire, decided to focus on silver beads and findings, all handmade silver from Bali

Move to Santa Fe after fire

Built production facility in Bali

First catalog

Adopted Lyra from China!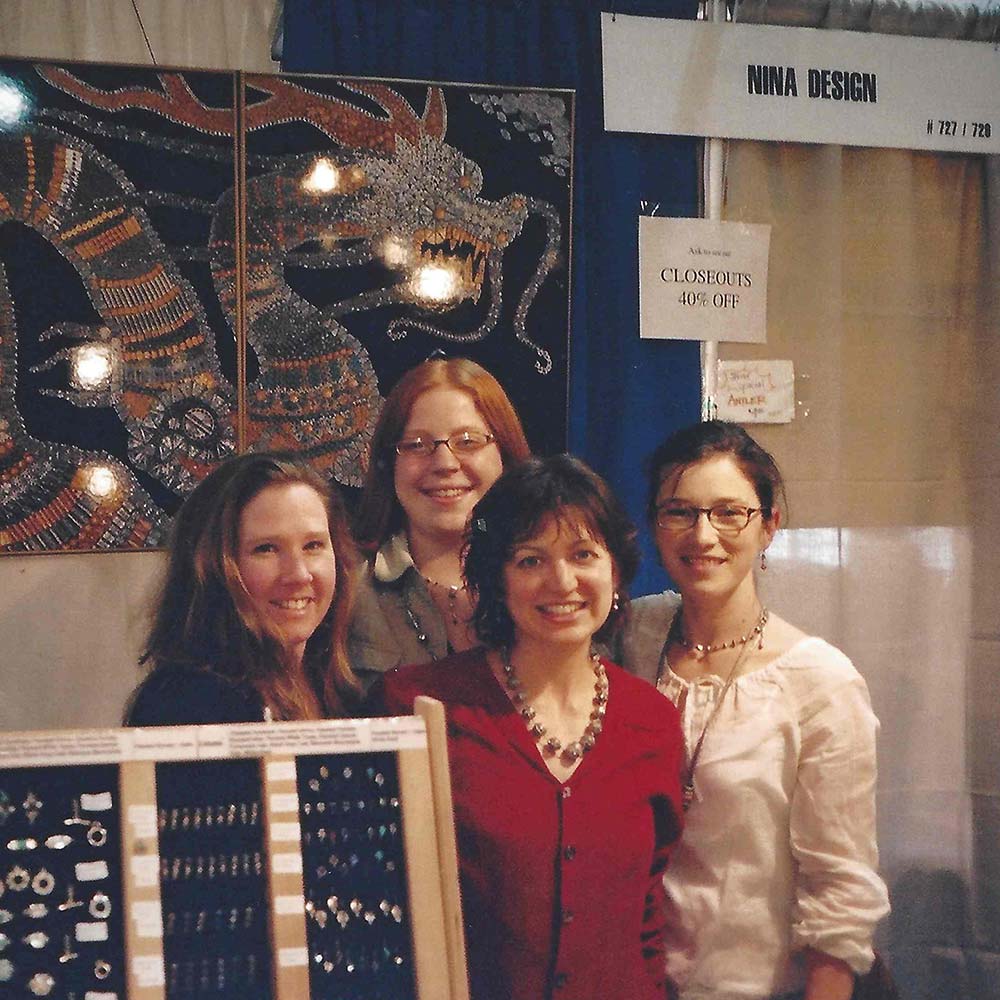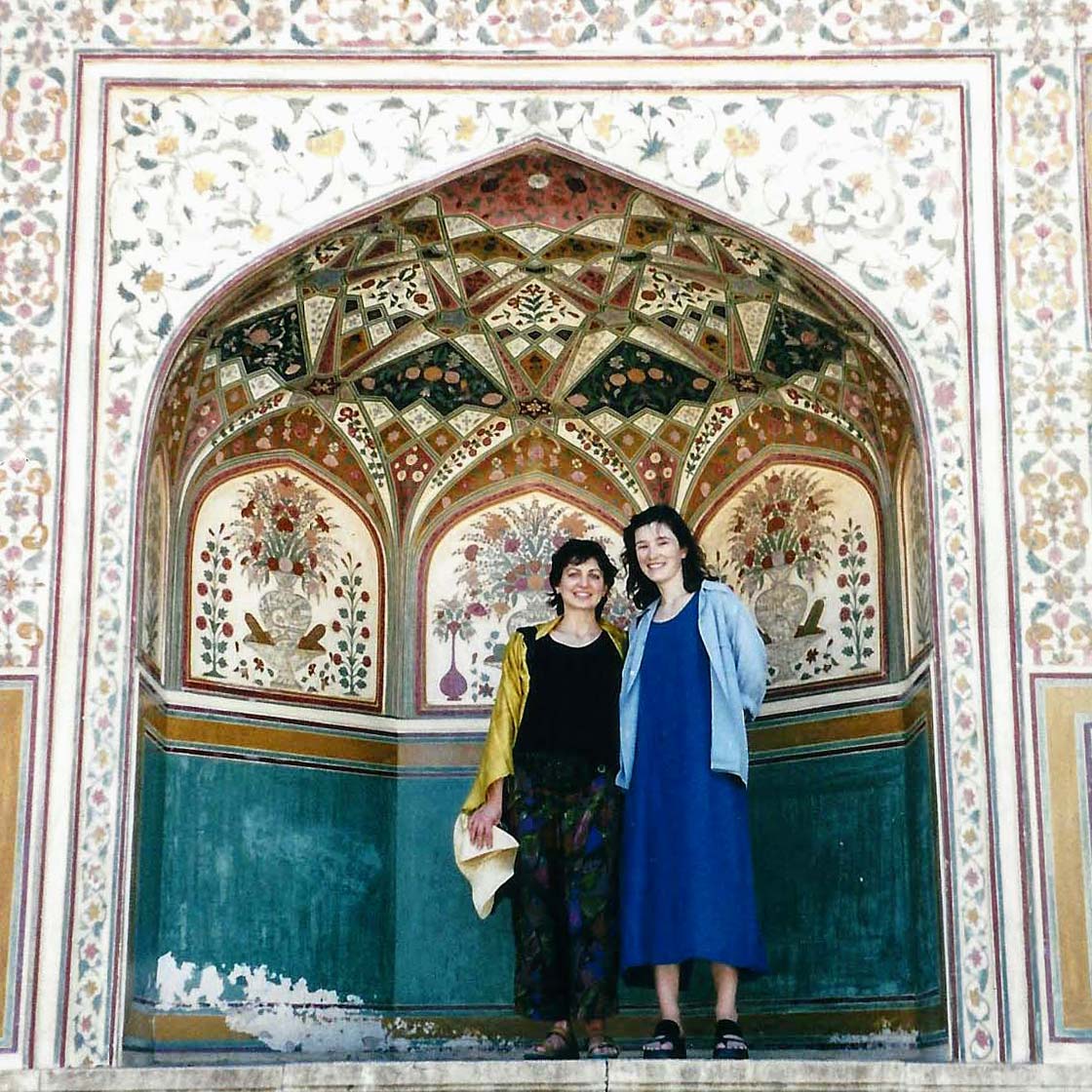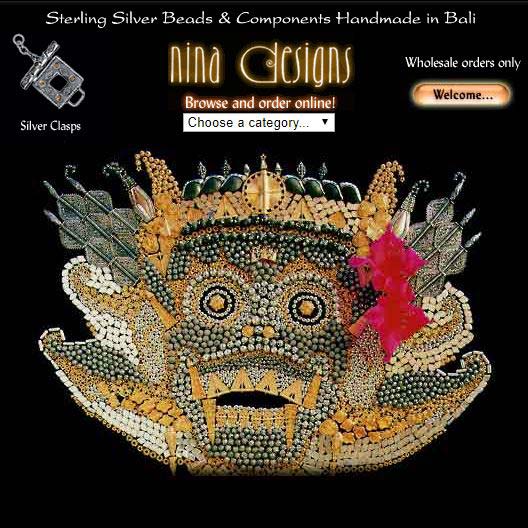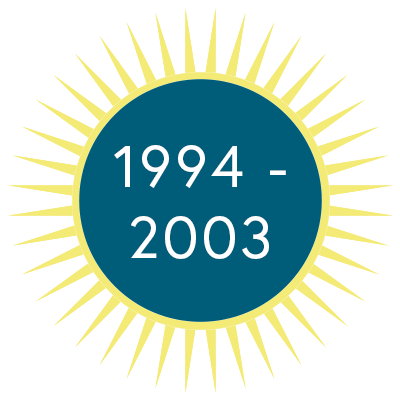 Launched ecommerce website in 1995! One of the first, if not the first, in our industry

Business expanded rapidly

Relocated back to the Bay Area in 1999

Expanded production to Thailand, allowing us to create cast designs in addition to our handmade Bali collection

Brief forays into India and Mexico

Got married and adopted Tali from China!

Active in the trade magazines writing articles about jewelry designers, business, and history

25+ tradeshows per year

Incorporated the business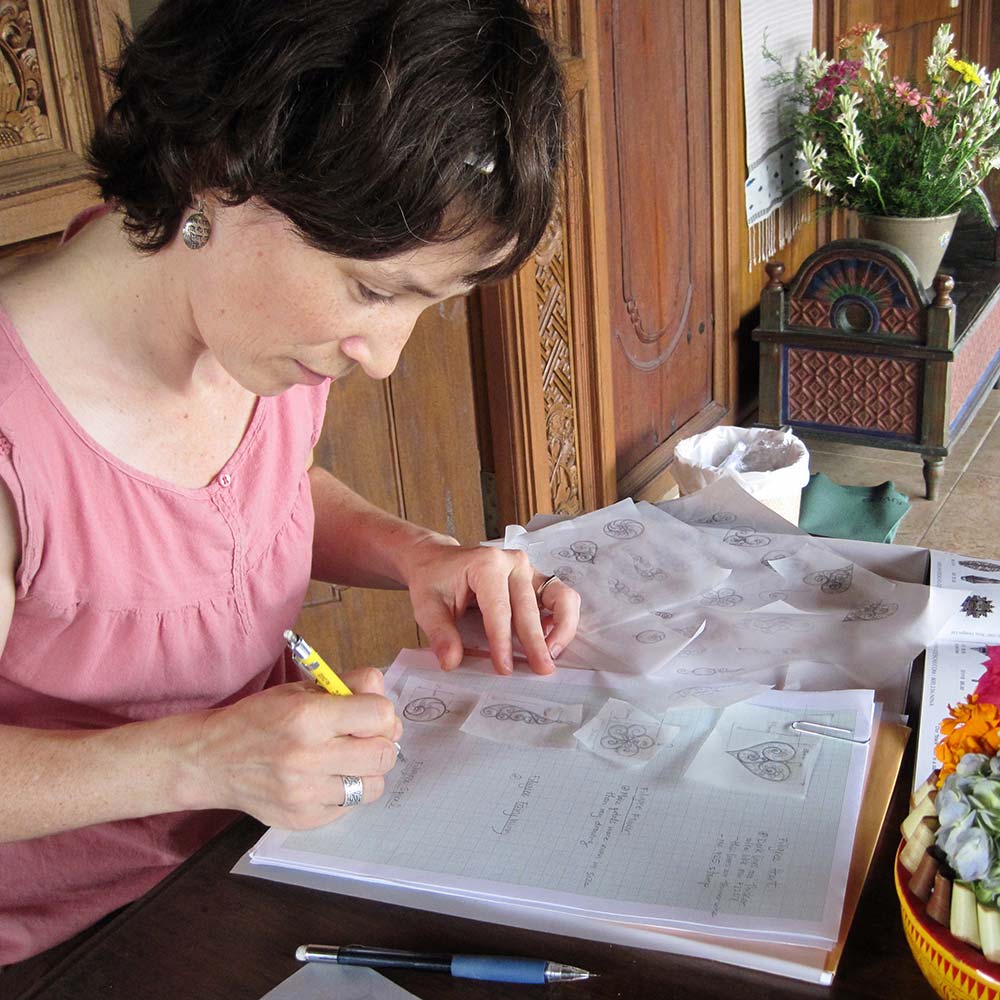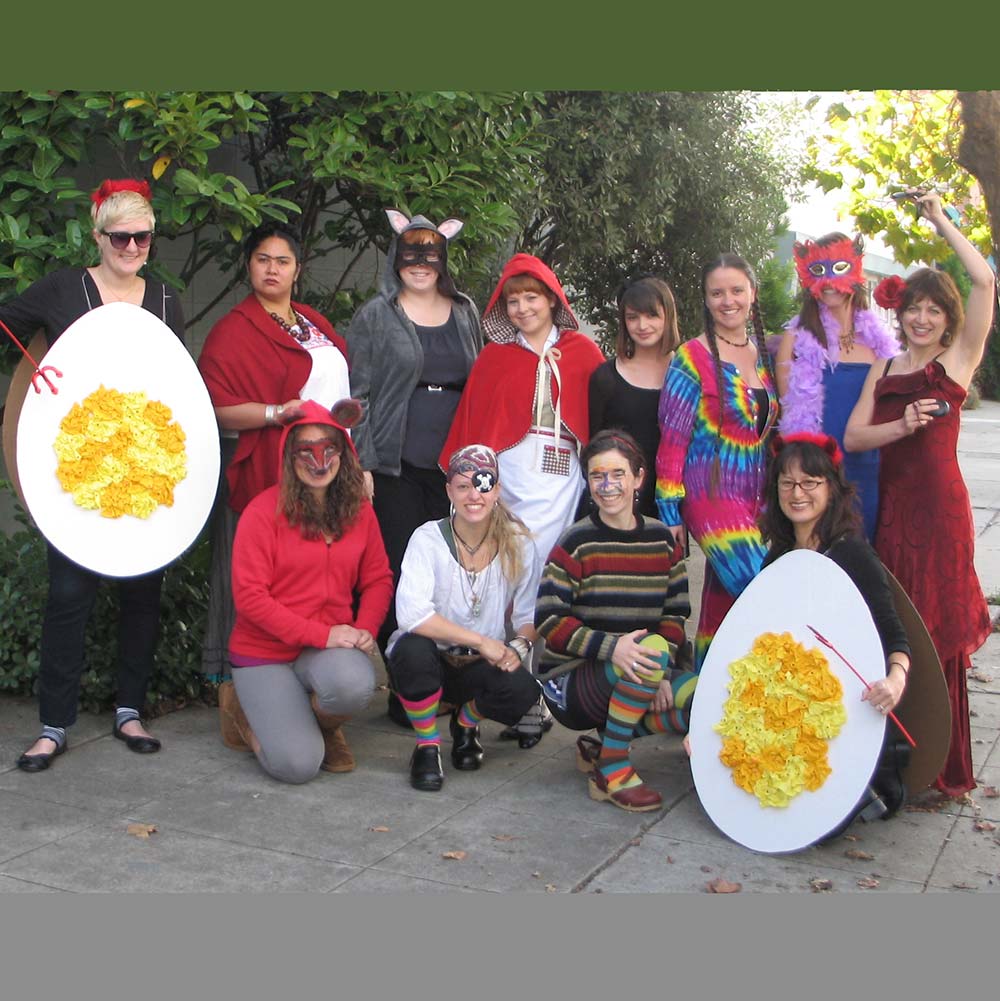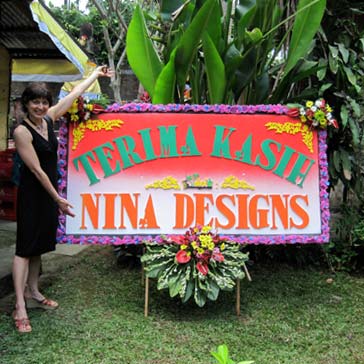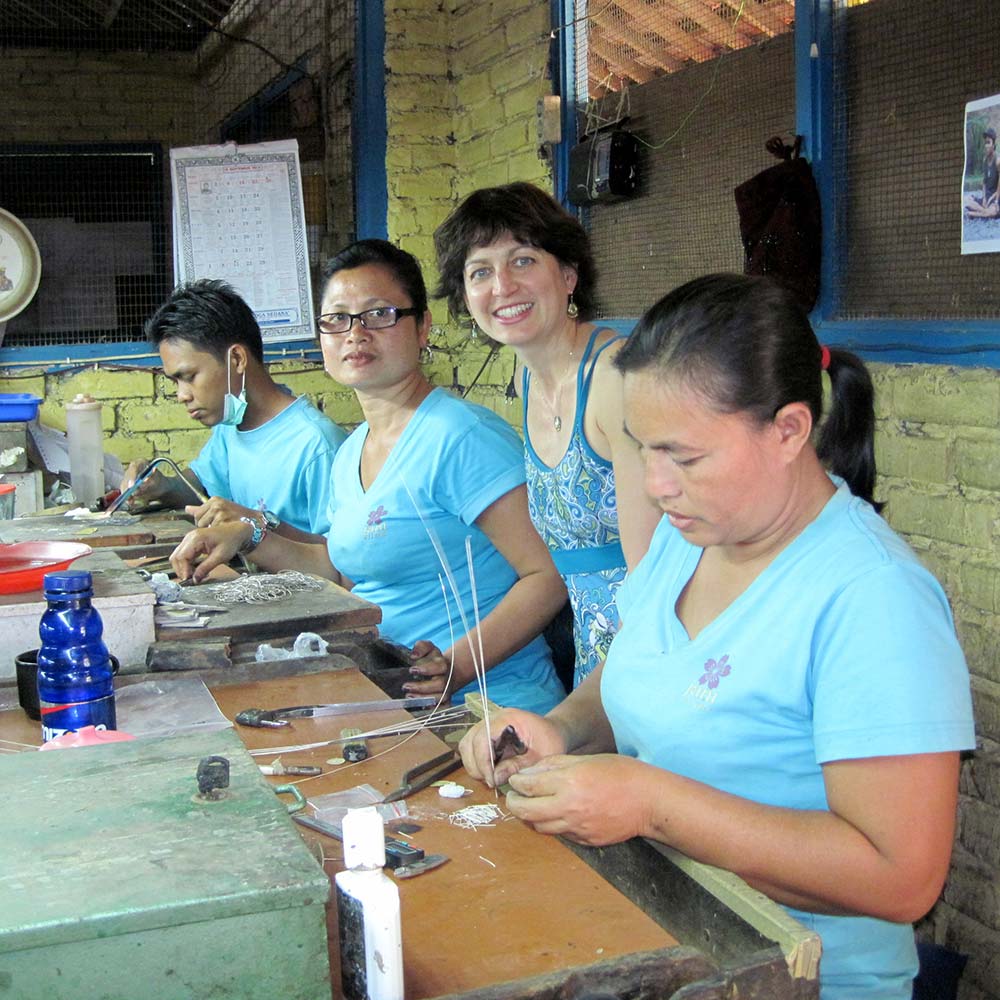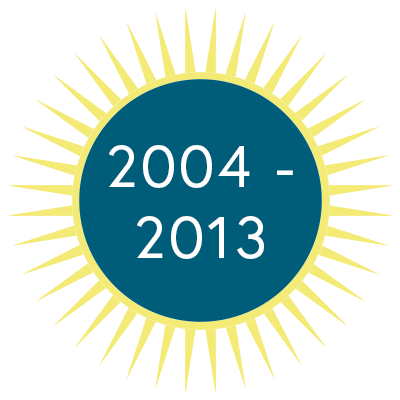 Purchased our building in Berkeley

Started our International Micro Loan program for women artisans. ($270,000 in loans made to date in 2022!)

Navigated huge spikes in silver prices

Developed and introduced our bronze line as an affordable alternative

Our line shifted to focus on charms and lightweight findings

Established core values and companywide goal setting system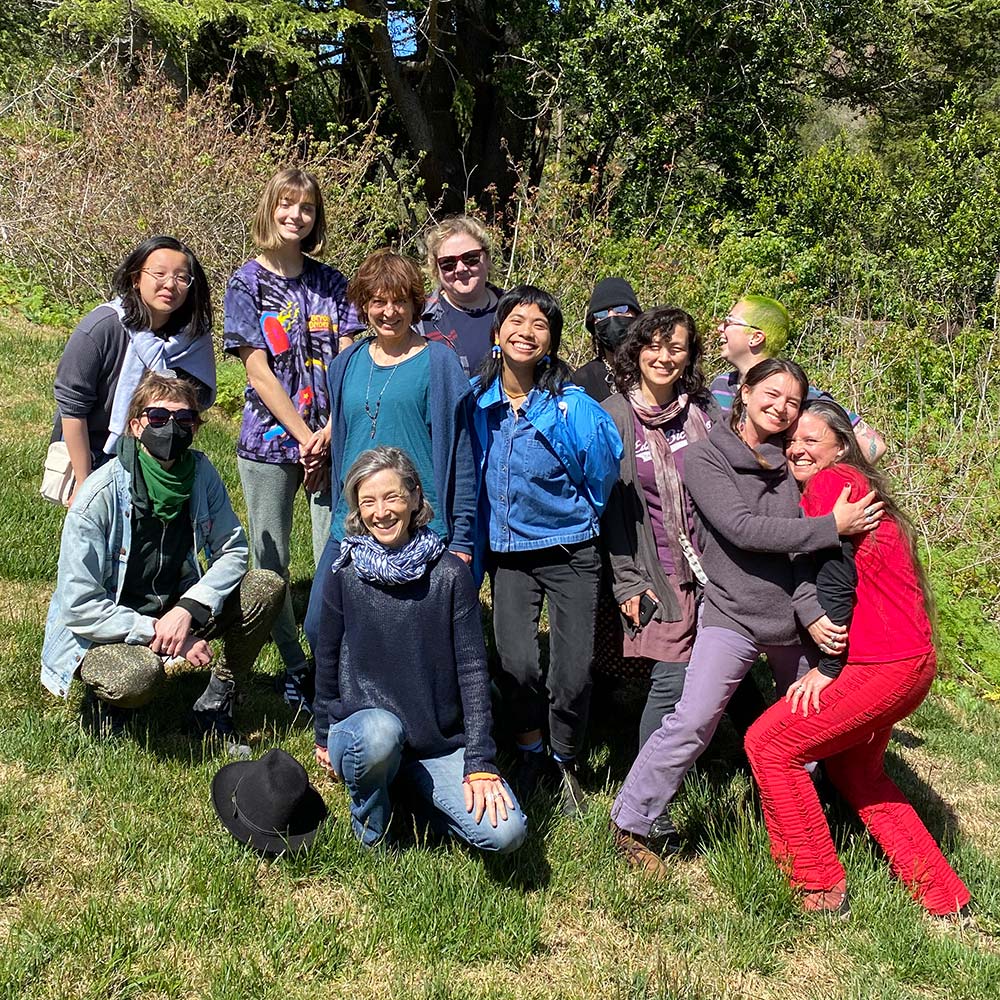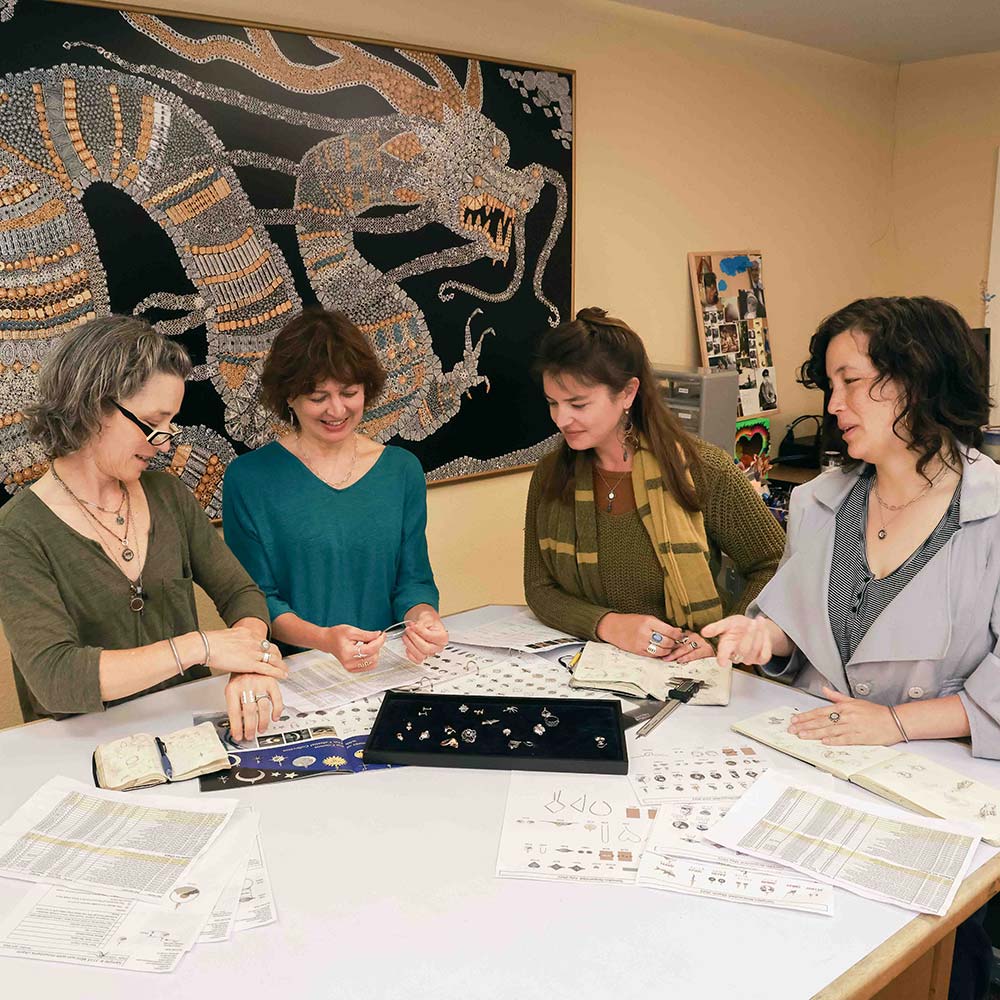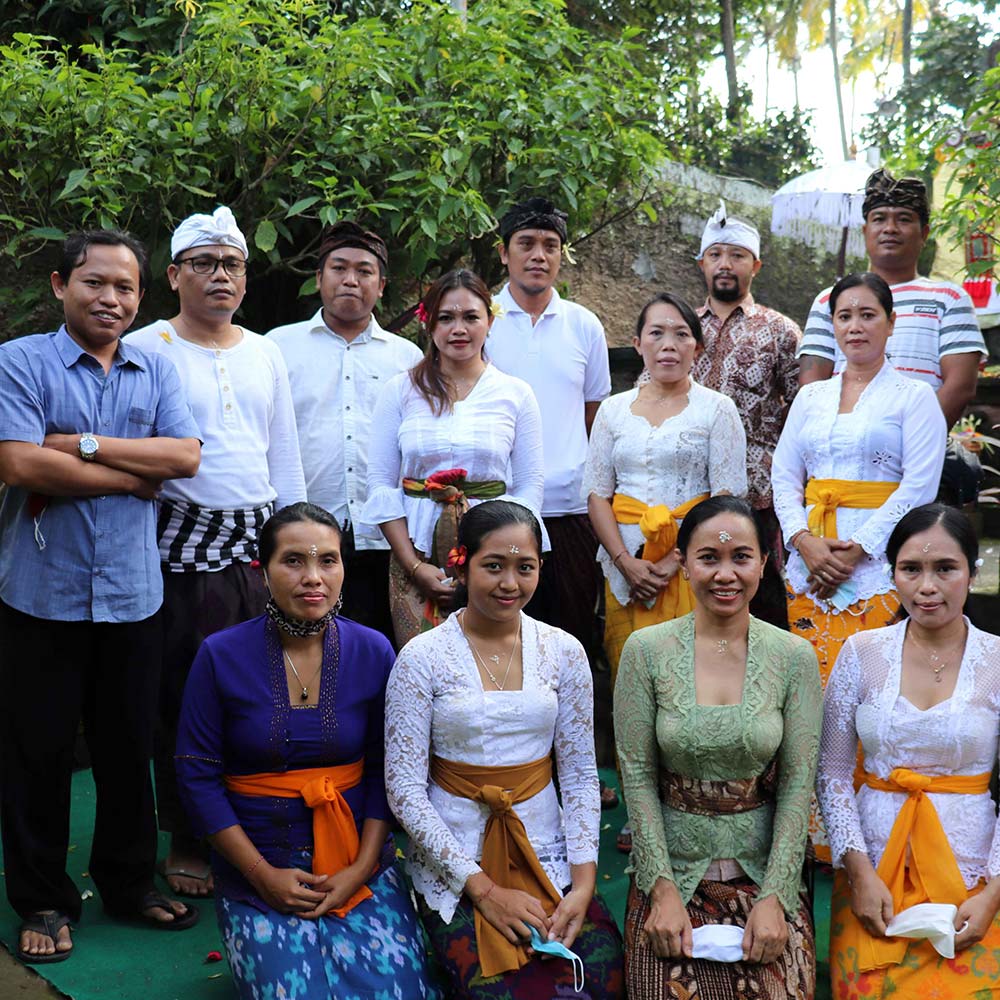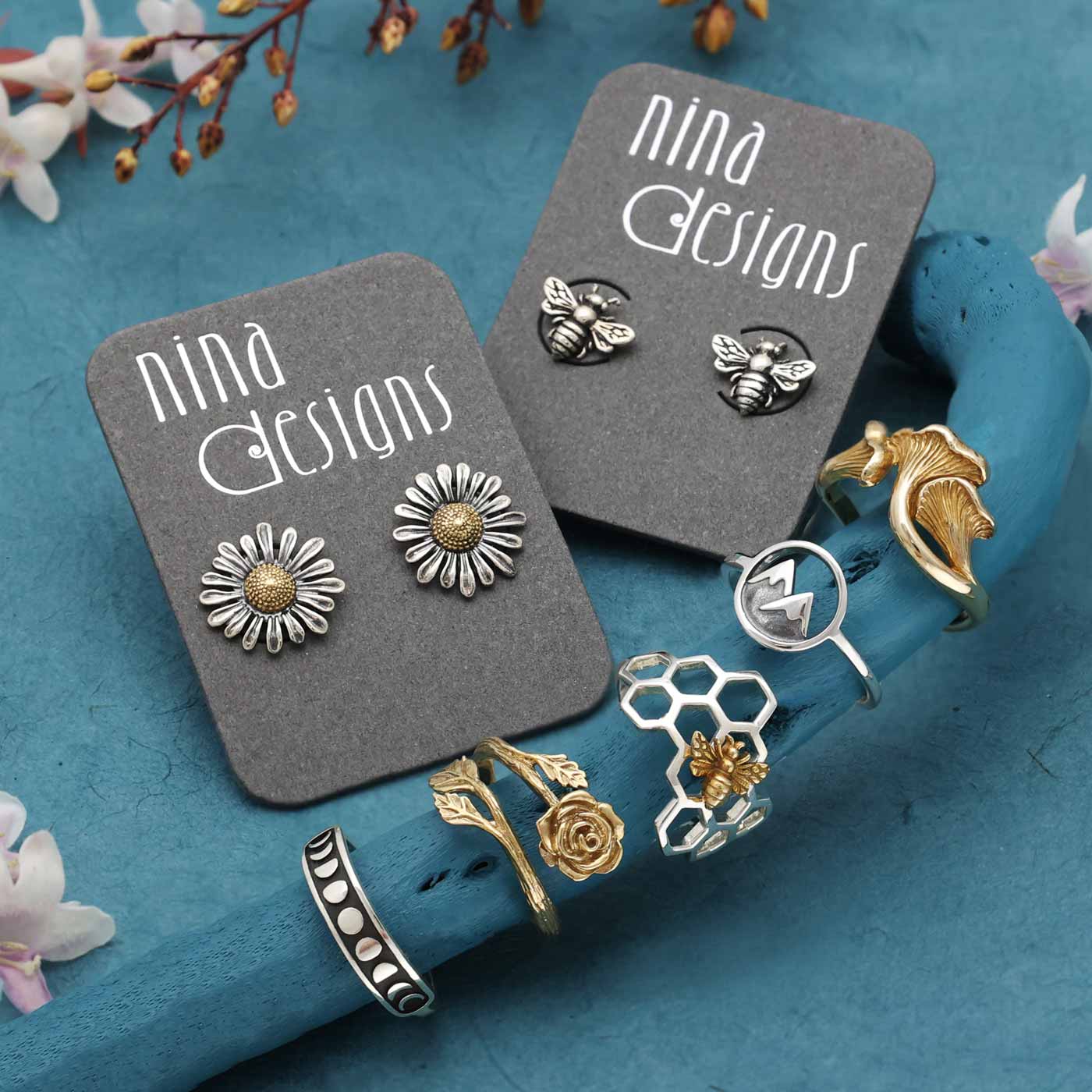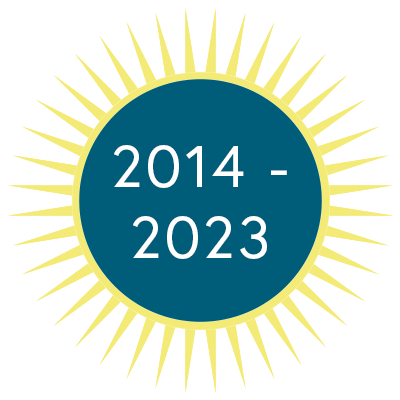 Began our carbon neutrality program. Committed to planting one tree for every package we shipped. 189,000 trees planted to date!

Initiated a transition to using recycled silver

Major infrastructure and tech investments

Re-engineered supply chain to create resilience and increase capacity

Expanded our ready-to-wear jewelry line

Increased design capacity to 350 new styles per year

Shifted away from tradeshows

Strengthened relationships with our distributors and wholesalers

Grew dramatically during the pandemic
40th Anniversary Monthly Donations!
We will be donating $1,000 each month to a different non-profit chosen to align with our core mission.
---
January 2023 - Homelessness
End Homelessness - "The National Alliance to End Homelessness is a nonpartisan organization committed to preventing and ending homelessness in the United States.""
February 2023 - Voting Rights
Brennan Center for Justice - "The Brennan Center for Justice is an independent, nonpartisan law and policy organization that works to reform, revitalize, and when necessary, defend our country's systems of democracy and justice."
March 2023 - Women's Rights
Global Fund for Women - "We offer flexible feminist funding and support to fuel collective action and create meaningful change that will last beyond our lifetimes"
April 2023 - Environment
Earth Justice - "Earthjustice is the premier nonprofit public interest environmental law organization. We wield the power of law and the strength of partnership to protect people's health, to preserve magnificent places and wildlife, to advance clean energy, and to combat climate change."
May 2023 - Assisting people living with physical & mental illness or disability
Solemen Indonesia - "Solemen's driving passion is to alleviate the suffering of so many in Bali through community outreach, medical intervention, food aid, education, and when needed disaster response."
June 2023 - LGBTQ+
The Trevor Project - "We believe LGBTQ young people deserve a welcoming, loving world. And we wake up every day dedicated to making that a reality."
July 2023 - Hunger
Alameda County Community Food Bank - "Food is a basic human right. We work towards a stronger, more nourished Alameda County, where no one worries where their next meal will come from."
August 2023 - Oceans
Seacology - "Seacology's mission is to protect threatened island ecosystems all over the world. We do that by working directly with communities, helping them to preserve their cultures and improve their lives while saving precious island habitats."
September 2023 - Children
OneSky - "We partner with communities to provide quality responsive care and early education training to adults, so vulnerable young children can thrive."