If I have learned anything over four decades in business, it is the power of a strong company culture. Our culture is the secret sauce that has made us a cohesive and resilient team. To foster our culture, we plan company events that draw on our core values of creativity, teamwork, and inspiration. Highlights include, indigo dying, crafting Halloween costumes, paper flower tutorials, jewelry making dinner parties and a blow out scavenger hunt in the botanical gardens.
Thank you for supporting Nina Designs, an organization whose sole purpose is to provide me with a lifetime supply of treats and belly pats. I would encourage everyone to dedicate themselves to a resident canine or (gasp) feline companion. It is good for the human soul. If not, feel free to send me treats!
-Dolce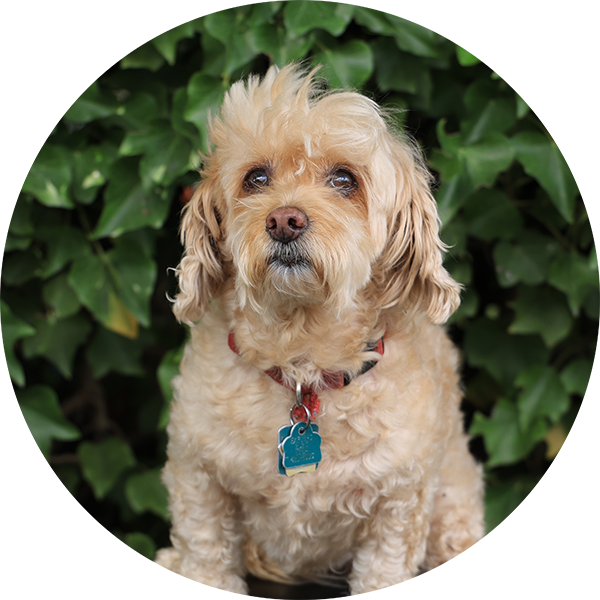 Dolce
Spike
Nina Designs is my true home away from home. When I'm not napping in front of the heater, I supervise these lucky humans to make sure they remember to take their breaks for treats and snuggles. When lunch time rolls around you can find me in the break room reminding everyone to share their lunch so they don't enter a food coma. It's a rough job but some pup has to do it!
-Spike