---
Welcome to Nina Designs, Where Beautiful Jewelry Begins! Twenty-five years ago, I was a jewelry designer in search of the perfect clasp. When I could not find one, I decided to design some myself. At the Metropolitan Museum of Art in New York I studied the ancient jewelry collection for inspiration. I engaged talented silversmiths in Bali, Indonesia who, miraculously, were still fluent in the ancient art of granulation and filigree work. Apparently I was not the only artist looking for unique and secure clasps and earring tops. The business flourished and I eventually set up my own production facility to specialize in silver beads and findings.
Over the years we have kept our focus on quality and design. We keep our eye on current trends but always strive to create classic designs that will stand the test of time. Our process begins with hand drawn sketches that we send to the silversmiths who add their own ideas and interpretation. A new style can take months to perfect with samples crisscrossing the globe and revisions flying through the Internet. Before approving a new product, we test it carefully to make sure the clasps are secure, the earring tops hang correctly and the pendant bails sit properly.
Our staff is enthusiastic and well versed in jewelry design and construction. This experience is reflected in our designs and in the high level of customer service thousands of customers have enjoyed over the past quarter century. As artists ourselves, we strive to create designs that will inspire you to fully realize your own artistic visions.
I hope you enjoy these intricate treasures as much as I do!
-Nina
How The Balinese Create Handmade Silver Jewelry
---
Bali beads are handmade in the ancient tradition of Indonesian silversmithing. Working with silver is an extremely labor-intensive process. It requires tremendous skill as well as large reserves of patience. An unsteady hand can ruin the design in a blink of the eye and a moment too long under the torch can cause a lacy pattern to crumble. Balinese silversmiths put the same attentive care into each bead that they put into all aspects of their ceremonial life. The same hands that work metal with such exquisite skill weave intricate offerings of palm leaves and flowers, prepare towers of fruit and cakes to balance on their heads in processions and play instruments of the gamelan orchestra in village rituals.Perhaps it is this mingling of the secular and the sacred that makes the Balinese people and their beautiful work so irresistible. A painter named Batuan explained it to me one day, "to the Balinese", he said, "all art is an offering to the gods." Read More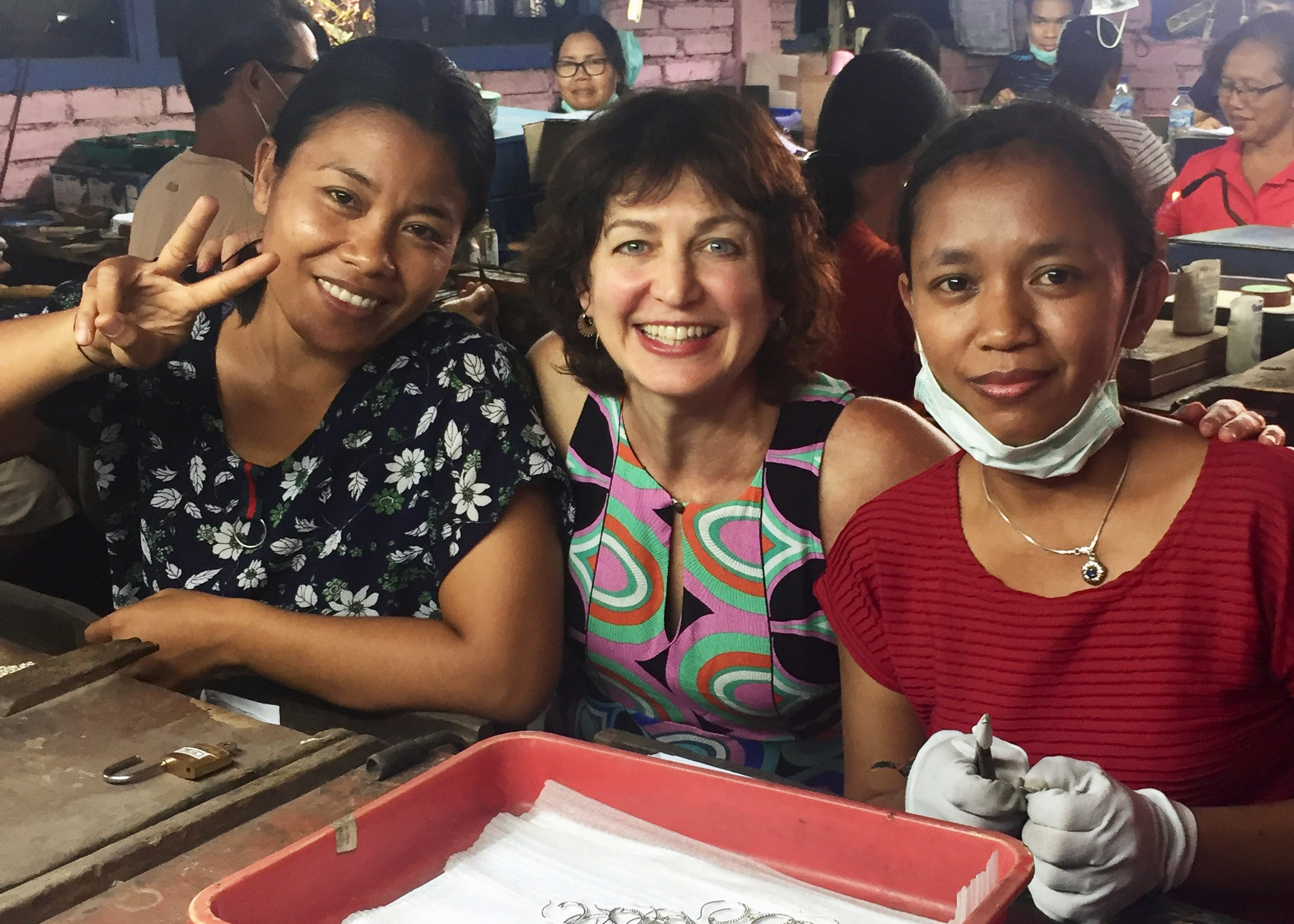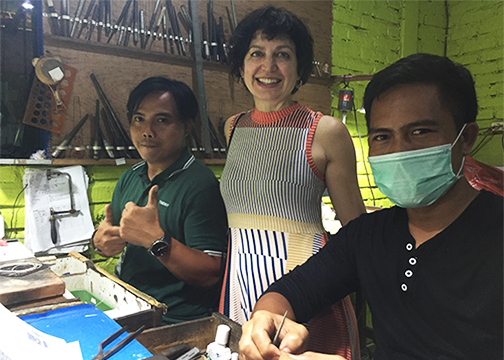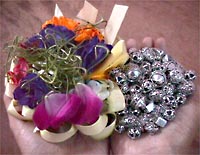 History of Balinese Silverwork
Handmade Balinese Silver Jewelry is part of an ancient tradition. The art of metal work arrived in Indonesia in the Bronze Age from Southern Chinese and Southeast Asian areas. Bronze drums, dated from as early as the fifth century BC, have been found throughout the archipelago, and some of them are believed to have been cast in Bali. Indeed, the most famous of these drums, the massive Moon of Pejeng, still rests in Bali on a temple pavilion in the village of Pejeng. The drums were cast in the lost wax style and in stone molds. Beads of glass, carnelian, shell, silver, gold and other metals have been found in Bronze age sites as well. The earliest metal jewelry was primarily copper with some gold, silver and "suwasa", which is one part gold and two parts copper. Metal age graves reveal gold necklaces, hairpins, beads and rings. Initially, raw gold made its way to Indonesia from China and India but eventually gold was found in Sumatra, which became famous for its jewelry and dagger hilts. Read More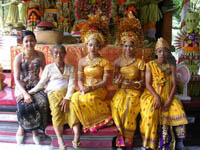 About Bali
Our Handmade Silver is produced on the tropical island of Bali. Bali is a small island nestled in the Indonesian archipelago, which stretches from Singapore to Australia. It enjoys a well deserved reputation as one of the most beautiful spots on earth. The people of Bali live and work in a setting of terraced rice fields, volcanoes and lush tropical growth. From intricate palm leaf offerings, to ornately carved temple walls, they festoon their island with art that is worthy of the landscape.
The Balinese practice their own form of Hinduism, which is an integral part of daily life, and many of their artistic traditions have developed in relation to their faith. In recent decades, however, they have adjusted to the demands of a global economy by using their love of art to fuel a thriving export industry. They produce a wide array of handicrafts that include textiles, wood carving and Bali silver jewelry. Read More
Silver Casting
---
Casting is more labor intensive than most people realize, especially when you hand finish each piece. To cast a flawless silver charm requires a delicate balance of art and science.