Forty years ago, I was a jewelry designer in search of the perfect clasp. When I could not find one, I decided to design some myself. I engaged talented silversmiths in Bali who were still fluent in ancient methods of handmade silverwork. The business flourished and I eventually set up my own production facility to specialize in silver beads, charms, and findings. As my business evolved, I expanded our design options by forming partnerships with casting facilities in Thailand and Bali that produce high quality, hand finished products.
Over time, I assembled a talented design team. We monitor sales, fashion trends, and production innovations to inform our new designs. These include components as well as ready-to-wear jewelry. Inspiration flows from many sources. We often discover the need for a new component while creating our own jewelry. Other times, we draw on elements from the natural world, magical symbols, historical designs, classic or geometric forms. We strive to provide enticing designs for a wide range of aesthetic tastes. -Nina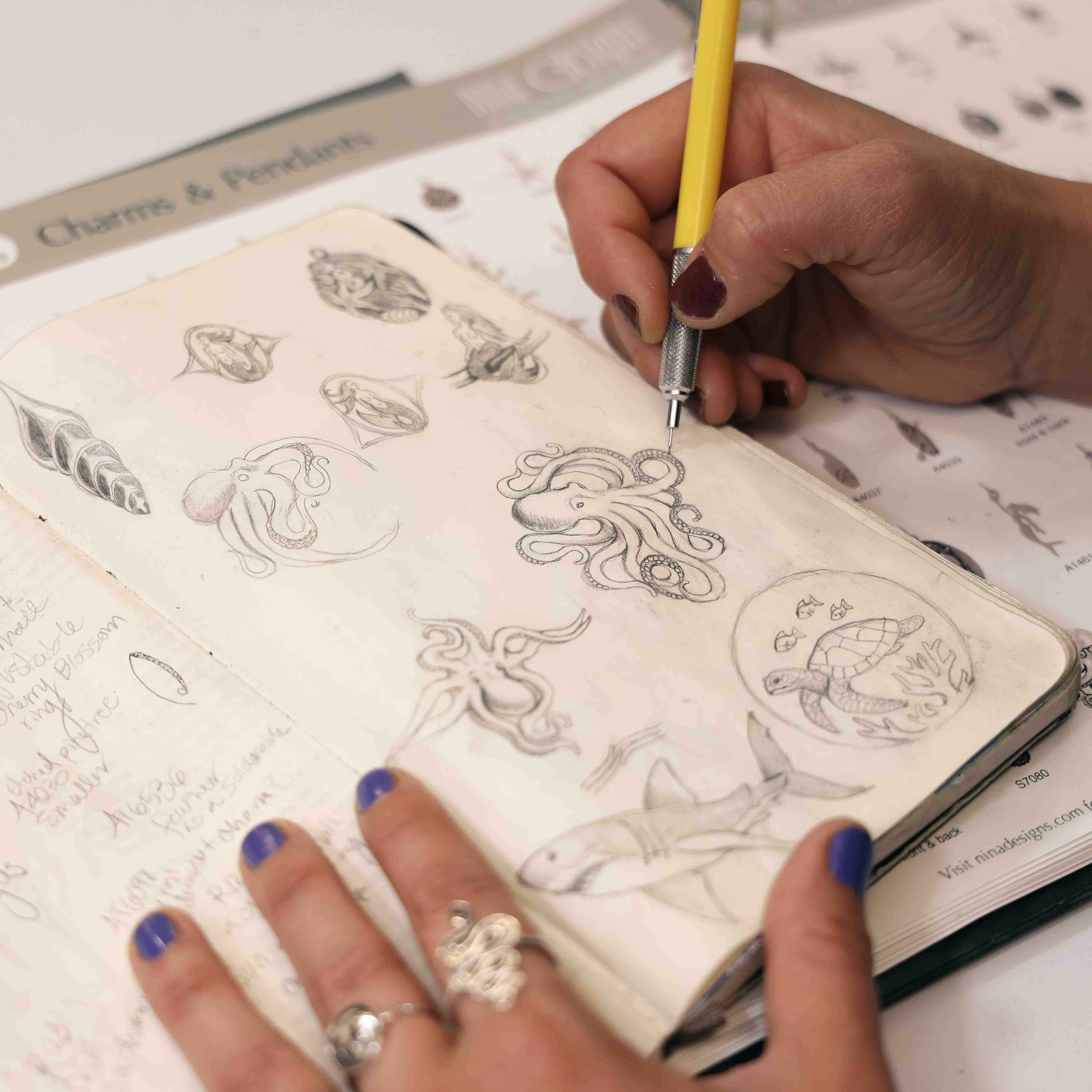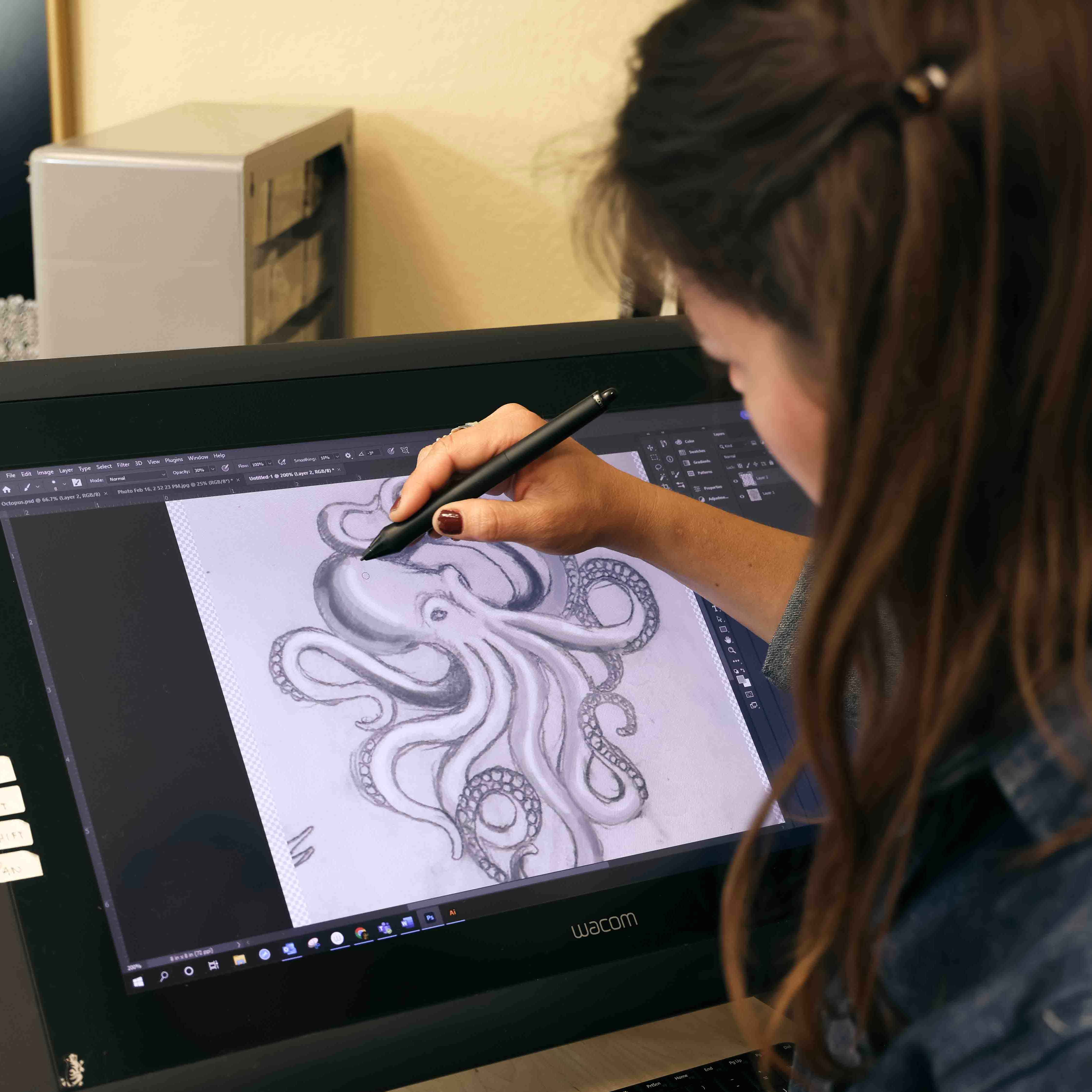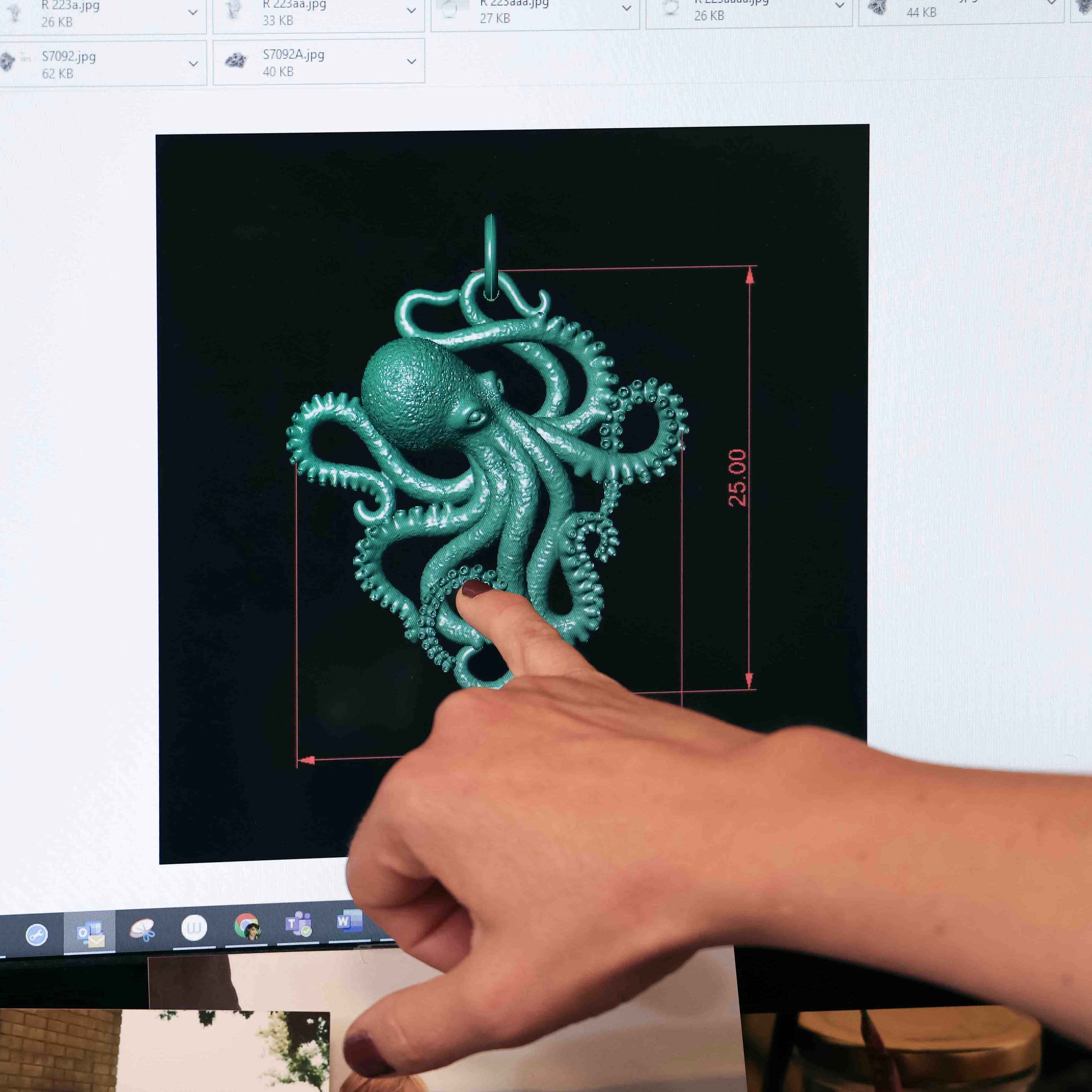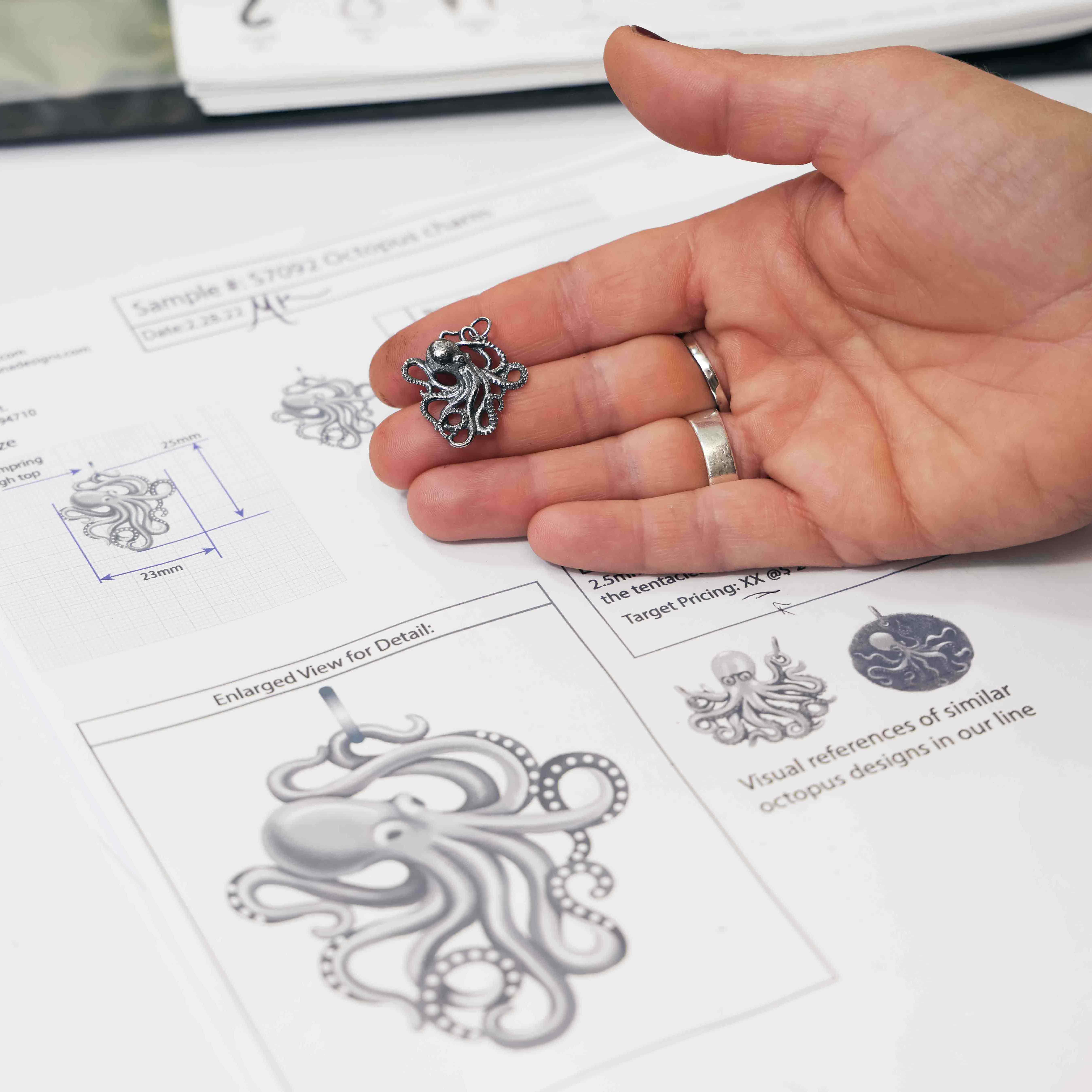 Our process begins with hand drawn sketches that we flesh out on the computer. These include exact measurements, visual references, and detailed notes. We send the spec sheets to our talented silversmiths in Asia. They send us back photos of hand carved wax models or 3D CAD files. From there, we make any necessary modifications. A new style can take months to perfect with revisions crisscrossing the globe. Eventually, we receive samples, which we test to make sure the products are as strong and beautiful as possible. Once a new style gains approval, we order stock, and the products go live on our website!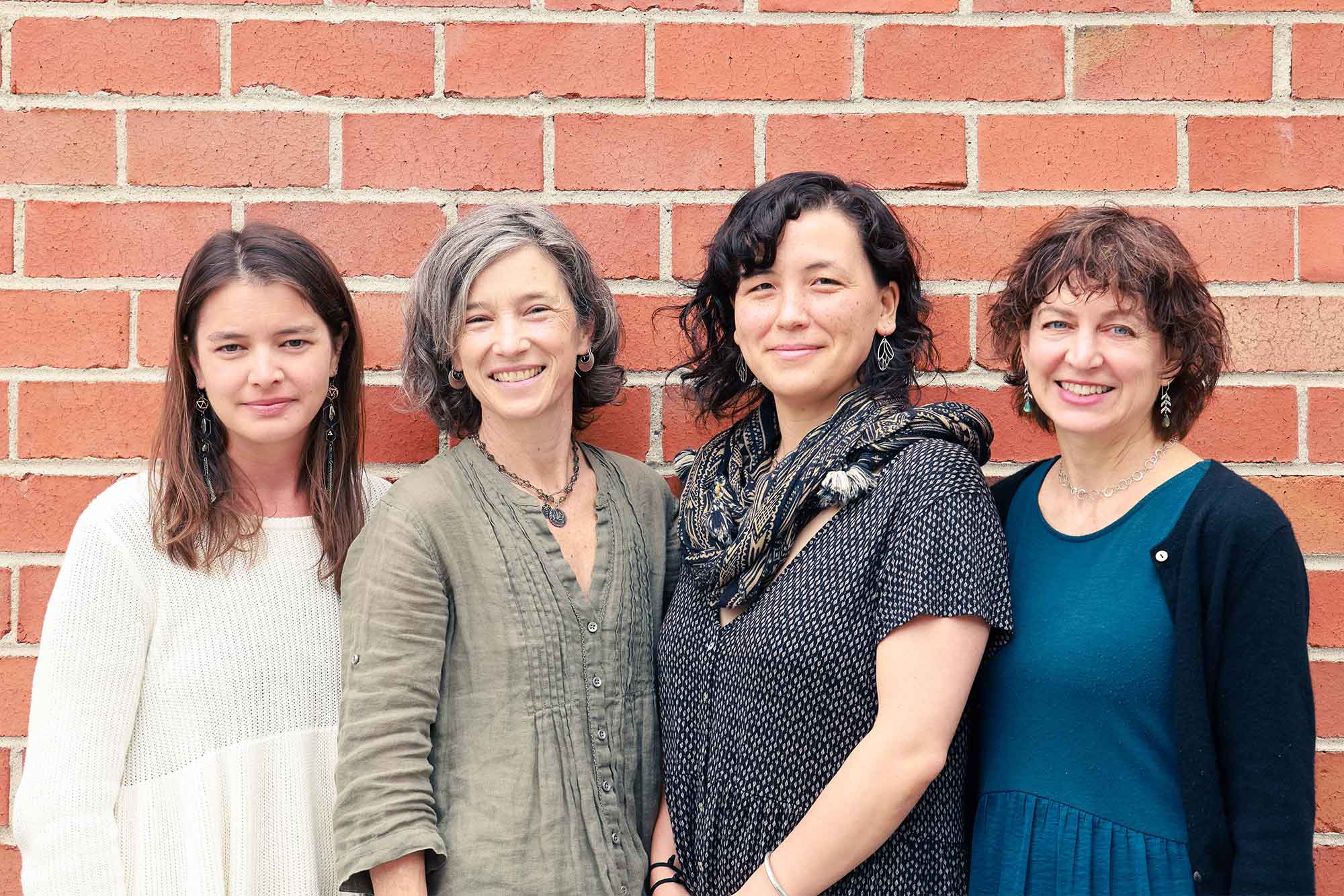 Design Team from left: Marcy, Leah, Hilary, Nina