Filter by Stock

New

Chain Length

Material
Finished Silver Chains, Gold Chains, Brass Chains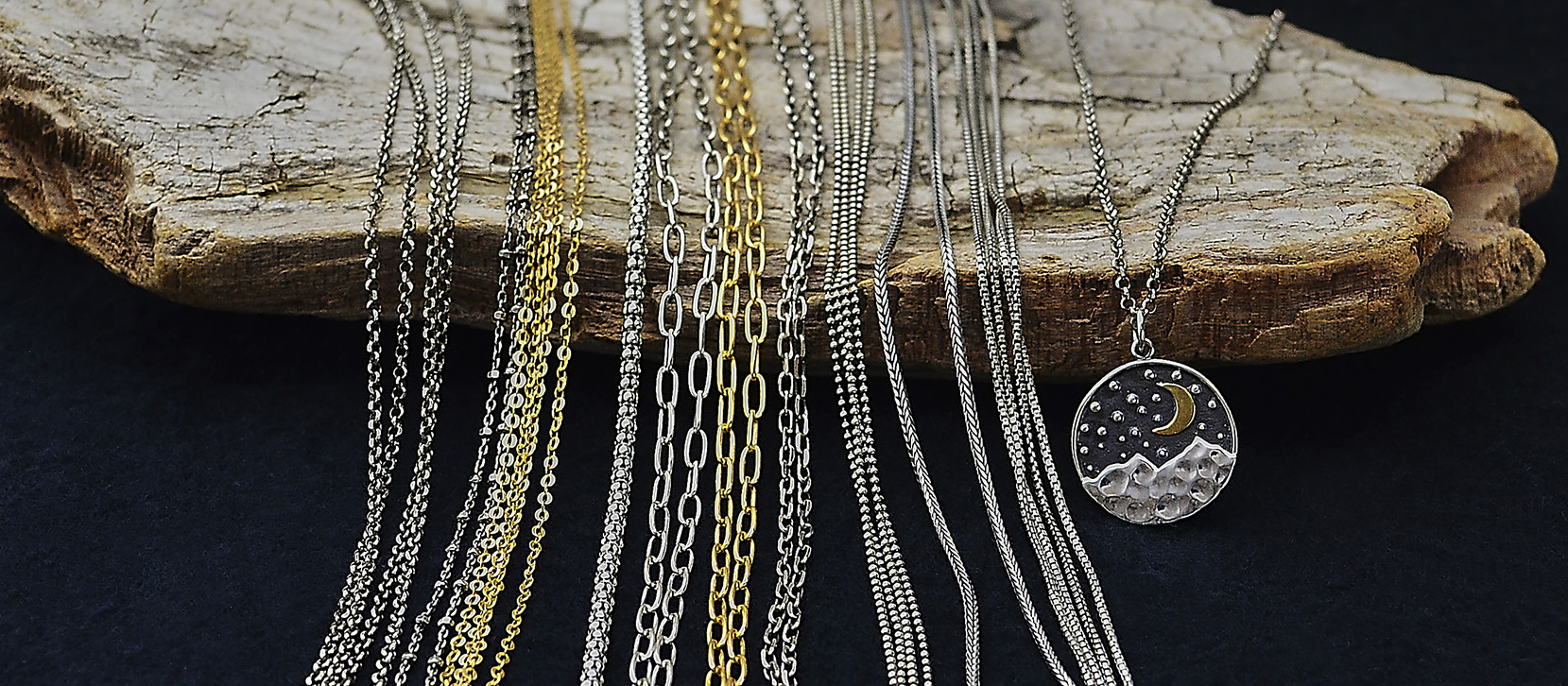 Every jewelry shop and jewelry designer needs stylish silver chain. We offer silver and gold fill chains in many styles and lengths so you can pass on this variety to your customers.
Whether you make simple charm necklaces or bigger, bolder necklaces find the finished chain that's just what you need.
Your time is precious. Simplify your process & save time by picking up chain right here where you buy your charms.