Our Handmade Bali Silver is made piece by piece in a painstaking process that requires enormous skill and patience. Every little silver ball, every tiny filigree wire is made and applied by hand. Most of the silversmiths at our production facility are young men and women who have trained for many years.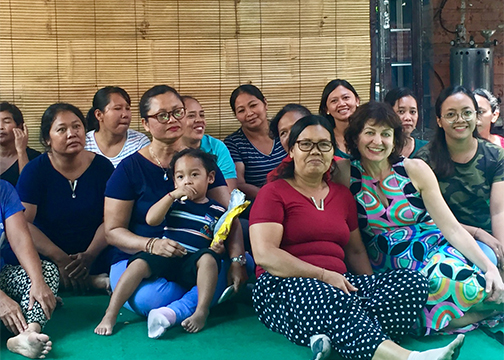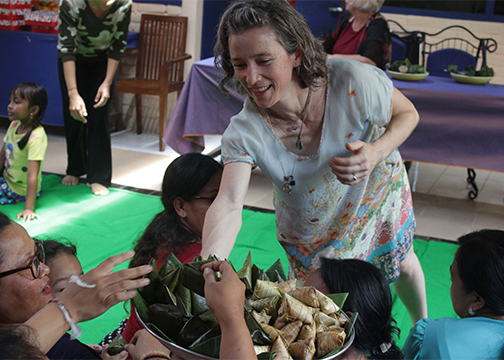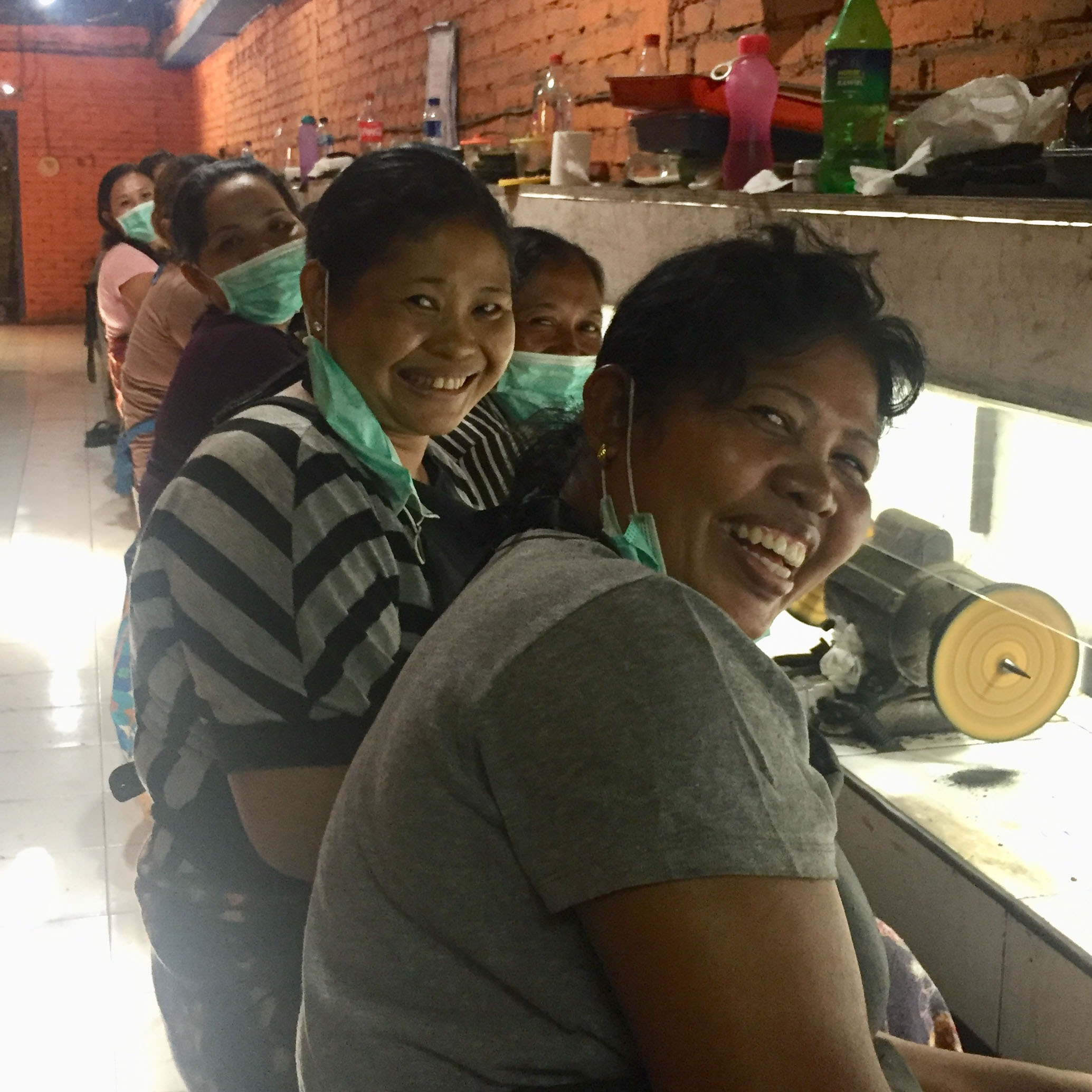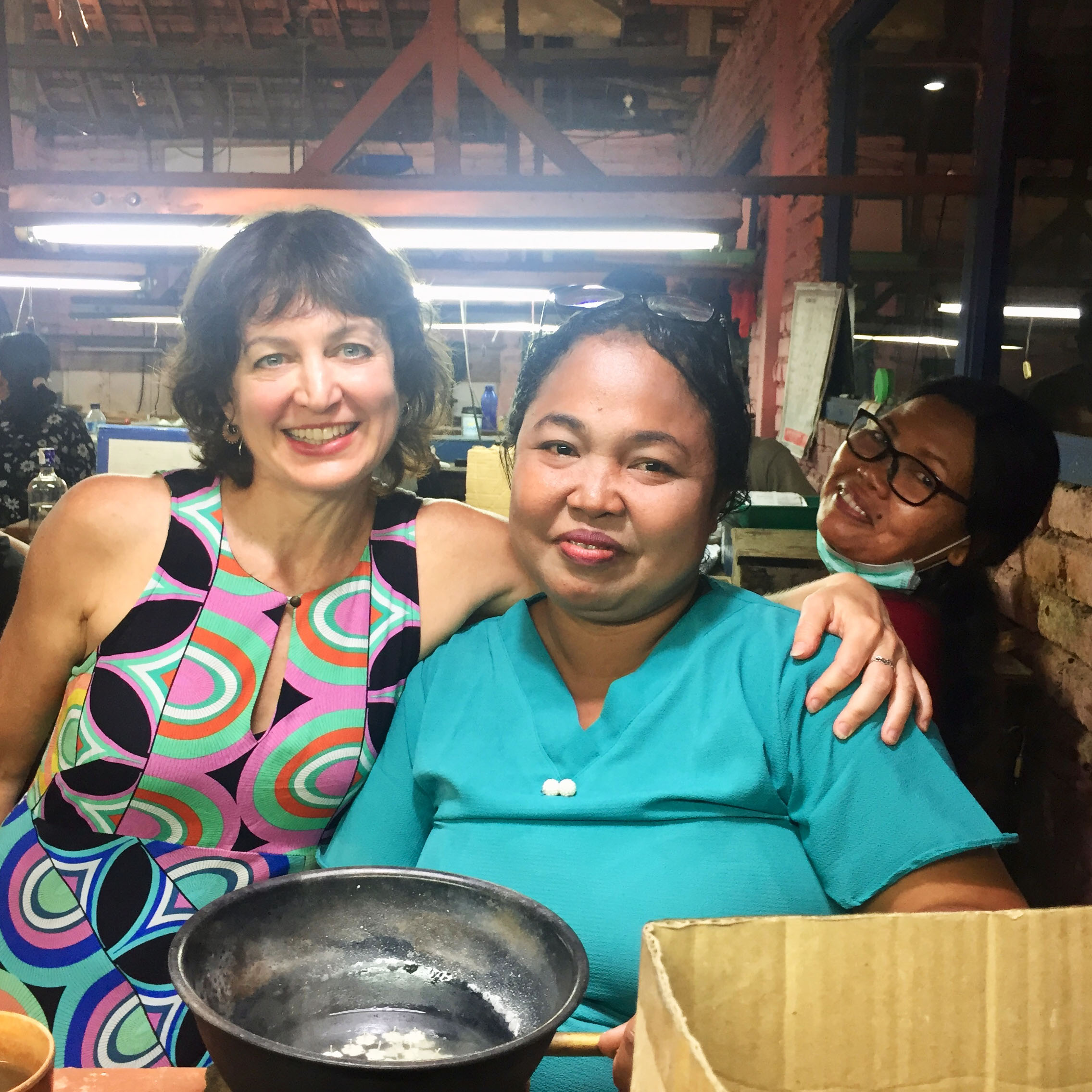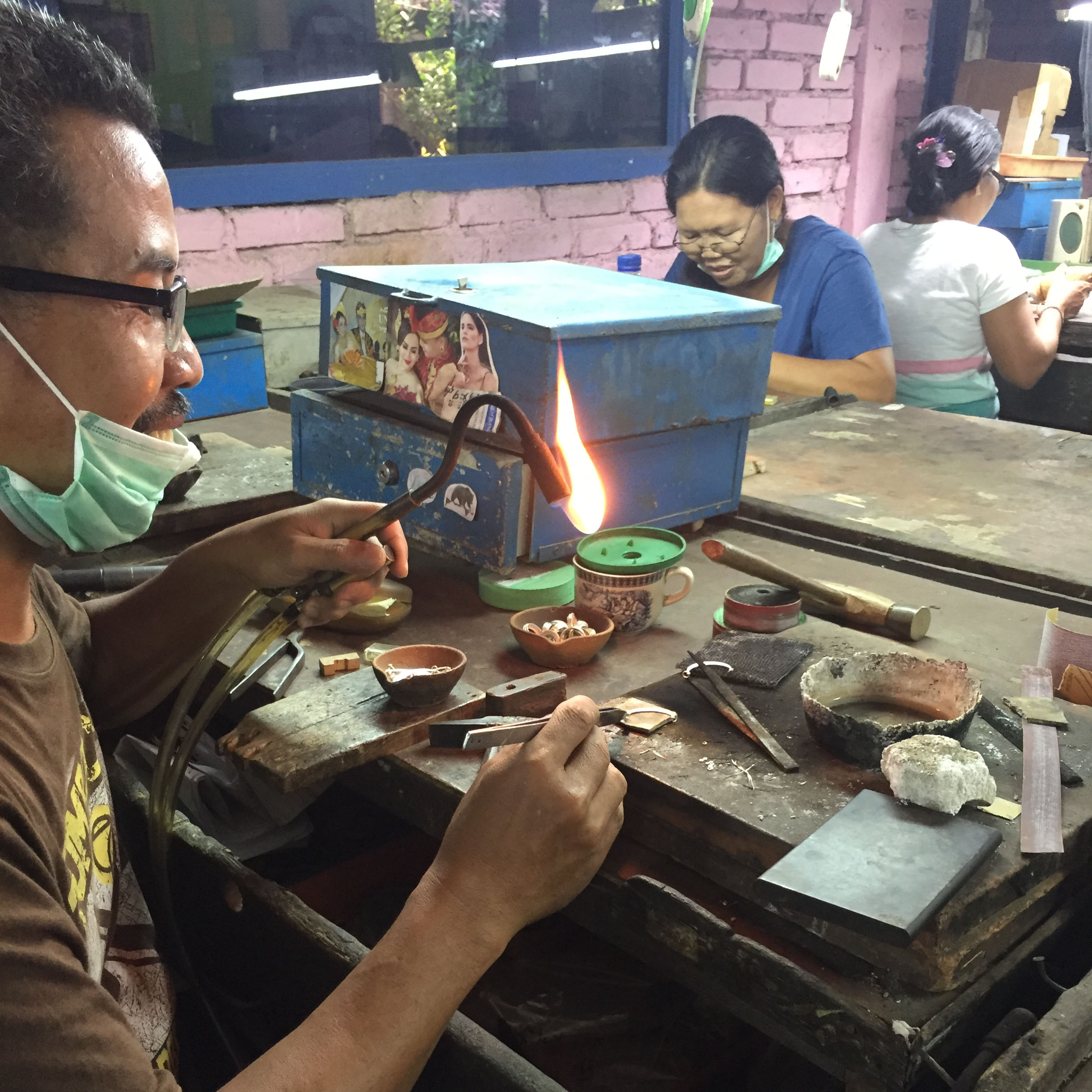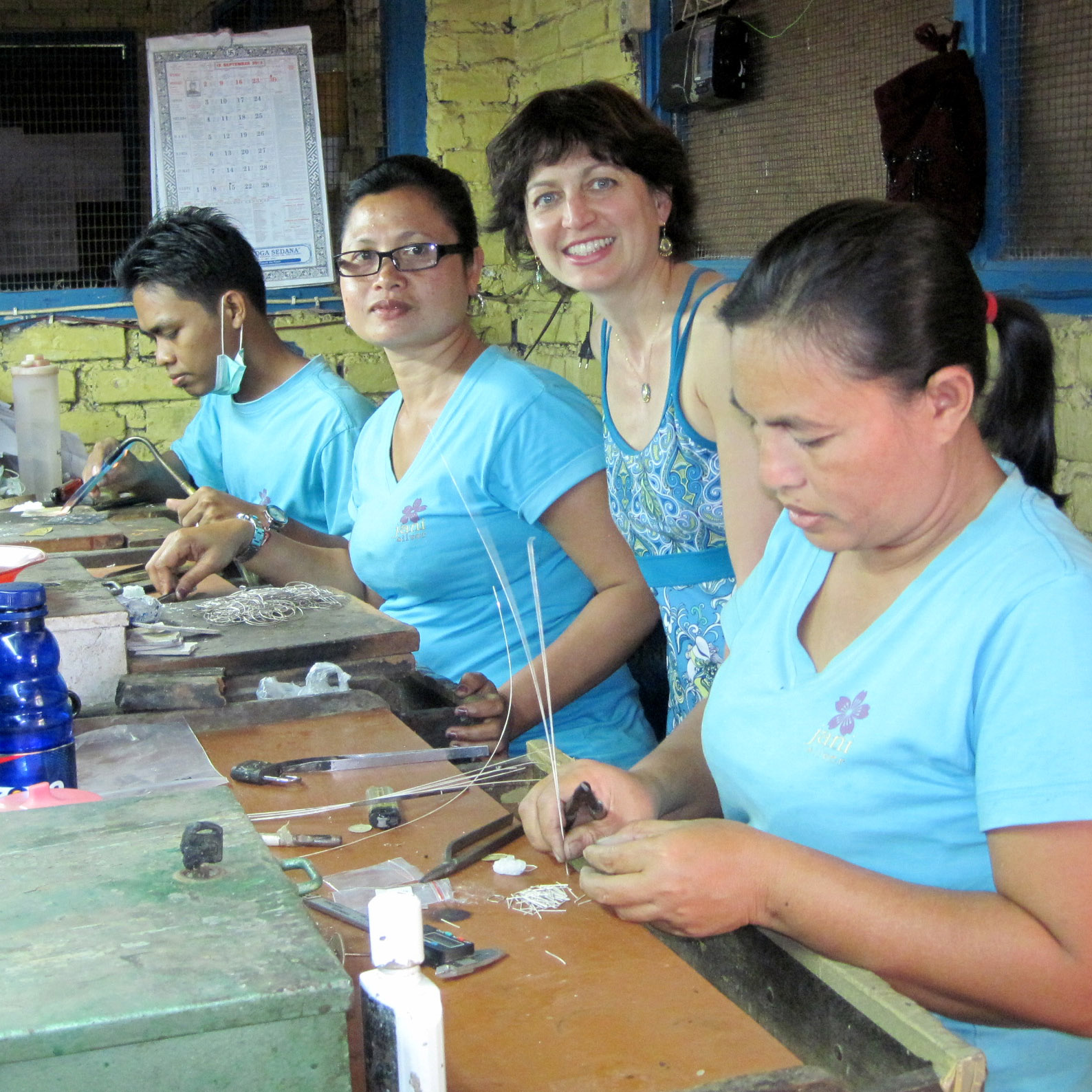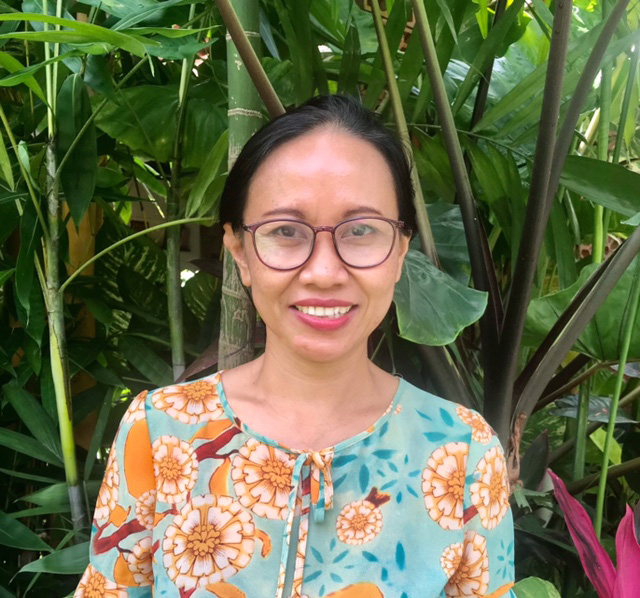 "After graduating high school, I started working 24 years ago as a silver smith because I loved the world of Fashion, especially jewelry. After work, in my free time, I used to teach myself English and computer. One day I asked my boss if I could change to a position in the office. She explained that as I was such a productive smith, I would earn more doing that than data entry. I explained that I felt one day I could reach a senior management position if I was given the opportunity and then I would earn more. She laughed because I was so enthusiastic. I felt that I could combine my silversmithing knowledge with good management systems and when that proved to be true, I was so happy!
My husband, parents and my children all support me and my work. My salary supports not only my own family, but also my extended family. Since I started here, I married and had 2 children. I was extremely lucky that our company has a policy of 3 months paid maternity leave, or 6 months leave on 50% salary. During the Covid Pandemic, each staff member has received food assistance. I share mine with people in my village who don't have any income now. I am very grateful that I was given opportunities to advance in my career. For several years I was a Materials / Logistics Planner and then Production Planner. Now I am the General Manager! This was beyond my wildest dreams when I started as a silver smith."
-Srining, General Manager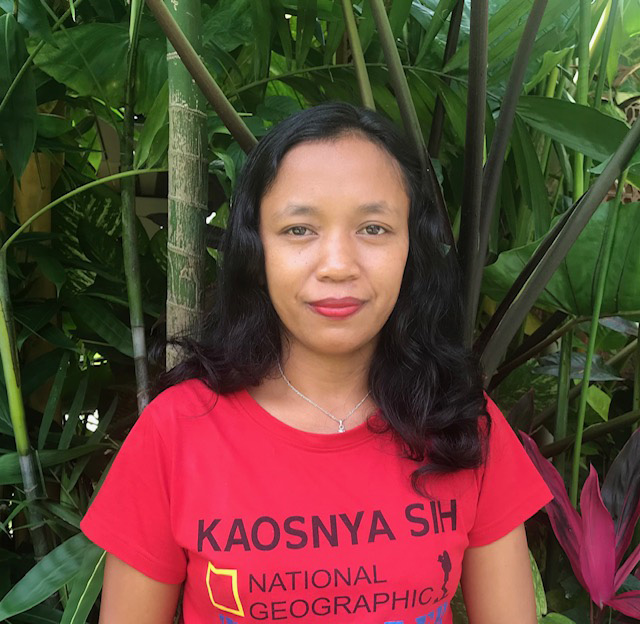 "I have really loved working here for the past 19 years. The owner and management team are good people who really care about the staff. The income from my silver-smithing work is a huge help for all my family, including my parents in law, especially now that my husband lost his tourism related job.
On my salary we can still eat well (but not as much meat as before) and educate our two children. Without my job, my family would be in a very difficult situation. The company pays the BPJS health insurance premiums that covers my whole family's medical expenses. It also paid me twice for 3 months maternity leave."
-Kadek, Silver Smith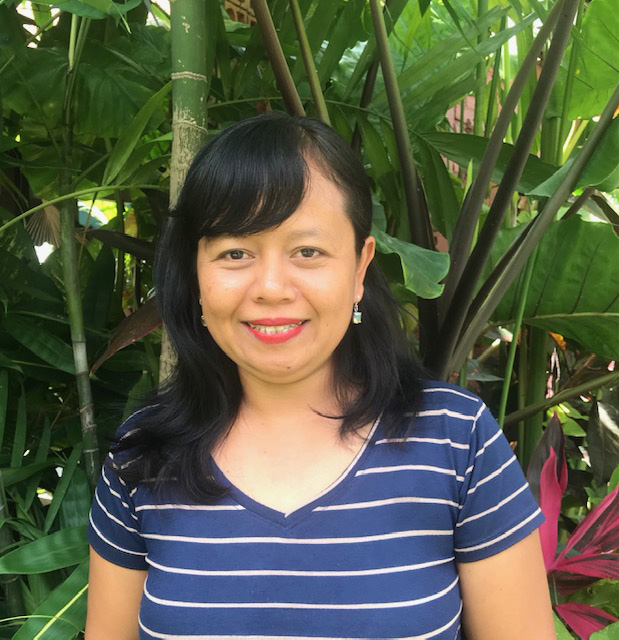 "I have worked here since I left school 22 years ago. I've always felt a strong sense of family both between me and my work mates and even between the management. Perhaps the most important thing is that with my salary, I am able to cover the living costs of my family, including my parents and pay for my two children's schooling. My husband used to work in tourism but since the Covid pandemic began he has had no work. I am very grateful for my job."
-Wayan, Silver Smith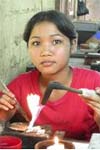 Wayan Narti comes from Batuan, Bali. She is 19 years old and began to study silvers smithing as a child as she observed her family working. "Watching the others work made me interested in silver. I like the fact that we all share a common vocation. I really enjoy my work! I hope the customers in America like our handmade silver beads."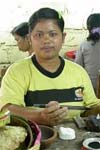 Ketut Sarmini is 29 years old. He is from Sukawati, Bali. Sarmini began to study silver smithing while he was in High School. He hopes you understand how difficult it is to create intricate beads completely by hand. He asks you to order more silver beads so that his community can continue to develop.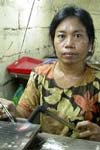 Anak Agung Raka is 38 years old from Gianyar, Bali. Her entire family works as silver smiths and she began to learn the craft by watching them when she was in elementary school. "I like making silver. I hope the customers like our handmade work. It is much more difficult to make than cast silver items."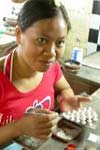 Komang Ariati is 31 years old. She comes from Banjar Abasan in Bali. "My twin sister and I learned silver smithing from our family and we both chose it as an occupation. We are a silver family. Making silver by hand is difficult but rewarding. Please buy our beads so that we will have plenty of work in the future."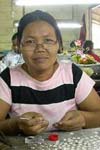 Nyoman Kerti is from Gianyar, Bali. She is 35 years old and began studying silver smithing as a child in 1970. She has four brothers who are silver smiths as well. "I am very happy if people like our products. We want to be successful and get big orders."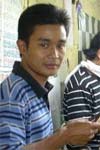 Wayan Mustika lives in Gianyar, Bali. He comes from a family of silversmiths. "I hope our customers are pleased with our products and continue to place orders so that our income can also grow."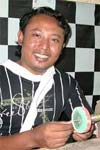 Kadek Suastika is 30 years old from Karangsem, Bali. "I started making silver jewelry as a hobby. Then I met my lovely wife, who is also a silversmith, and I decided to join her occupation. It makes me proud that people in America use our silver in their jewelry designs. I hope we will all have large orders in the future!"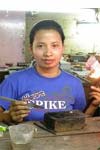 Nyoman Rudiani also lives in Banjar Abasan. She is 28 and began to work with silver in 1990. "I enjoy working with silver. I hope your customers value our handmade products and place big orders!"