Hydrangea Drop - Earrings Design Idea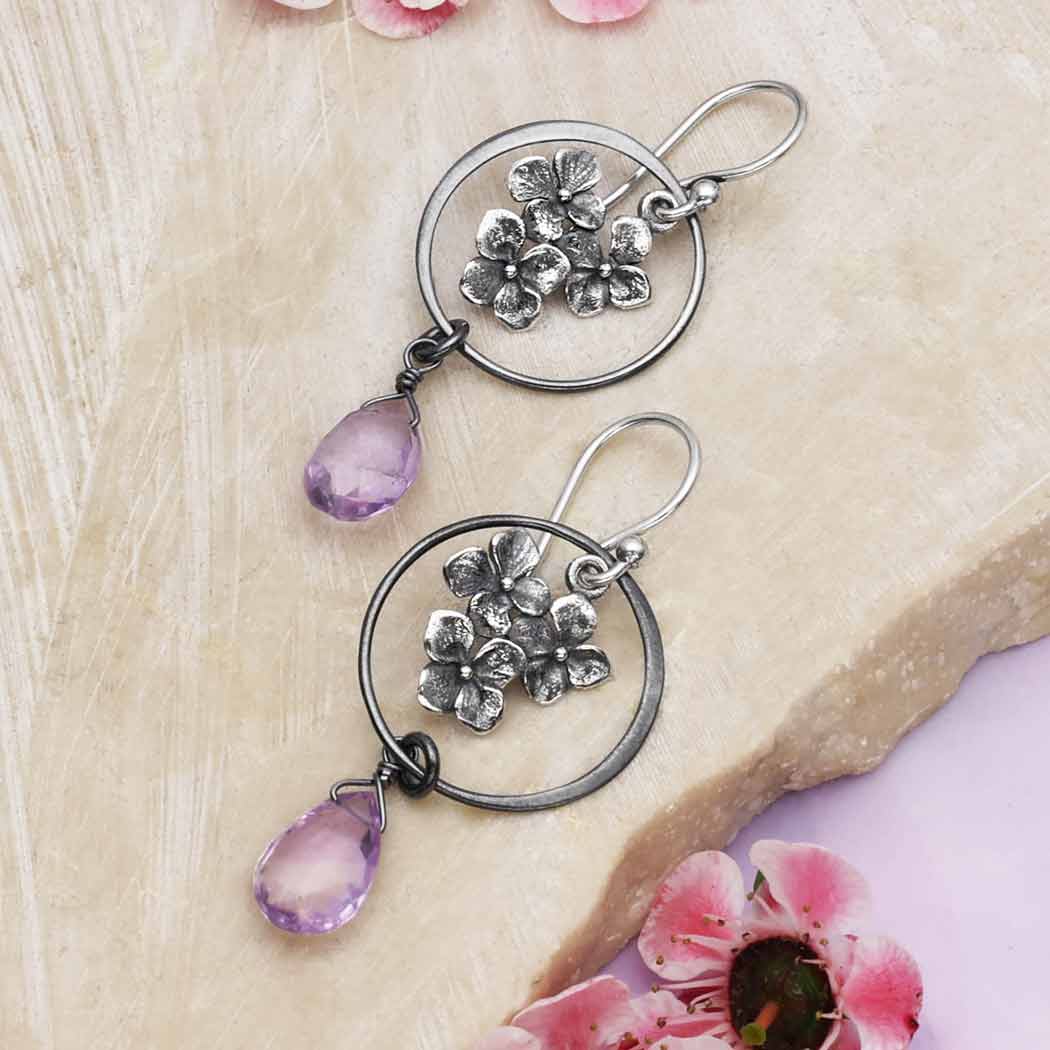 Designed by Kirsten
Hydrangeas are linked to apology and heartfelt emotion because of an old Japanese legend. In the legend, a Japanese emperor gave hydrangeas to the family of a girl he loved because he had been so focused on business that he had neglected the girl. They can also be a symbol of community due to their differing colors. Purple hydrangeas can symbolize deeper understanding, abundance, elegance and royalty. Together with the amethyst gemstone drops, these earrings can bring mental clarity and good fortune.
Learn about wire wrapping on our How-To page.
Find more of our love jewelry.