Sacred Nectar - Necklace Design Idea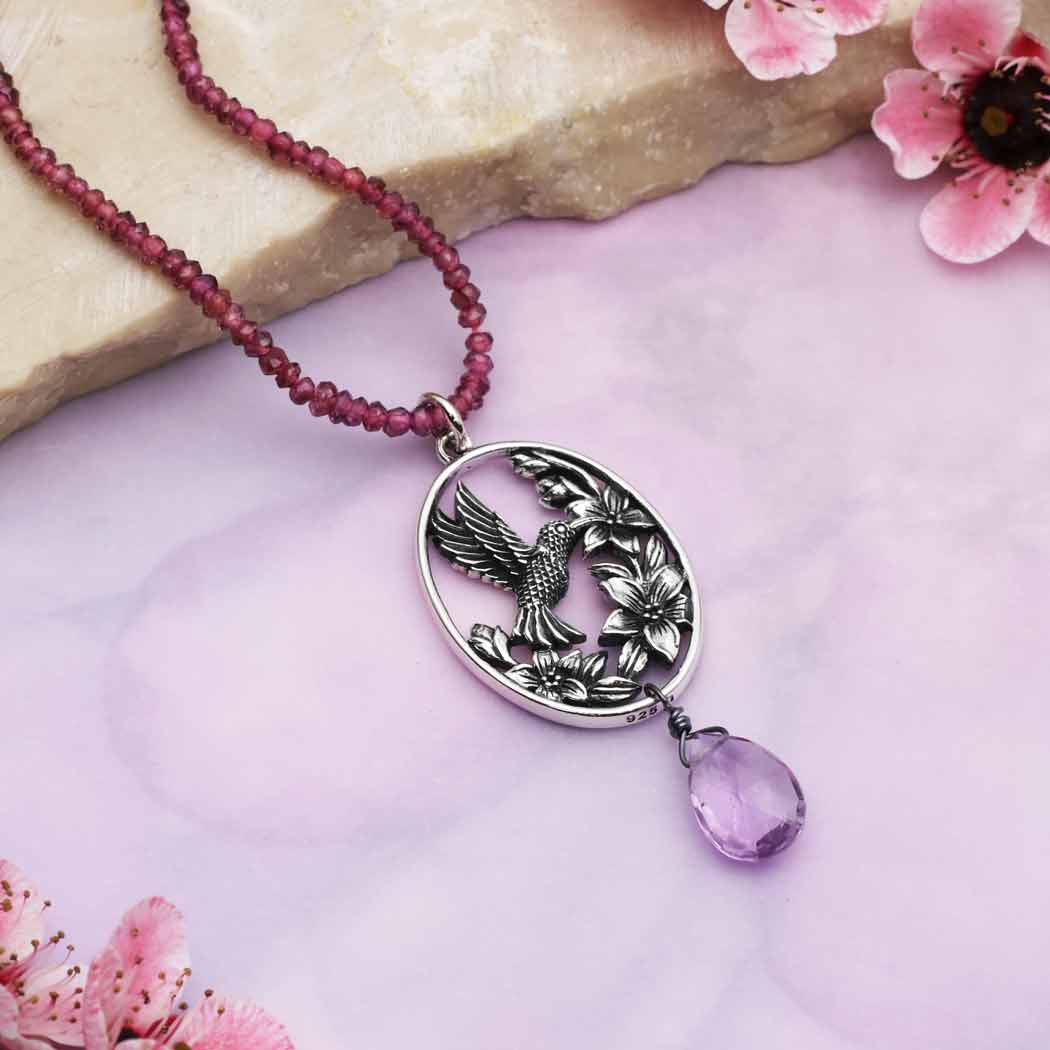 Designed by Kirsten
Hummingbirds symbolize intelligence, beauty, devotion, love, and good luck. Amethyst symbolizes peace, higher intuition, cleansing and calming energy. Together, these influences make this necklace a beautiful and protective piece of jewelry. Customize the meaning of the necklace by switching out the gemstone!
Learn about wire wrapping on our How-To page.
Find more of our love jewelry.