Alpine Snow Earrings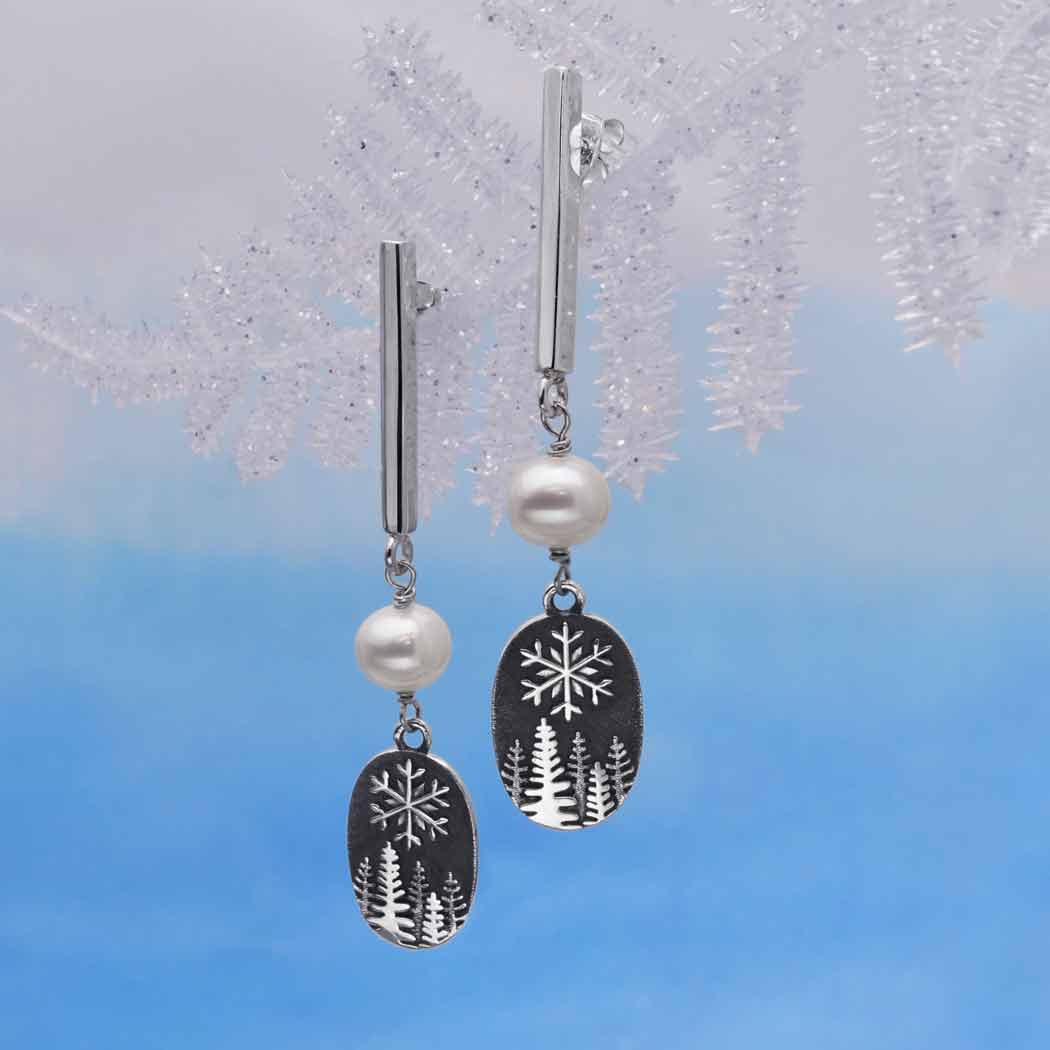 Designed by Kirsten
Follow a snowflake on its slow descent over the forest with these streamlined dangle earrings. Dynamic and with a gentle movement, they'll be sure to draw eyes to your customer's ears. Switch out the pearl for other gemstones or charm links to switch up the energy of the earrings!
Learn wire wrapping and more in our How-To Video.
Find more winter jewelry.