Big and Little Luna Moth Earrings - Design Idea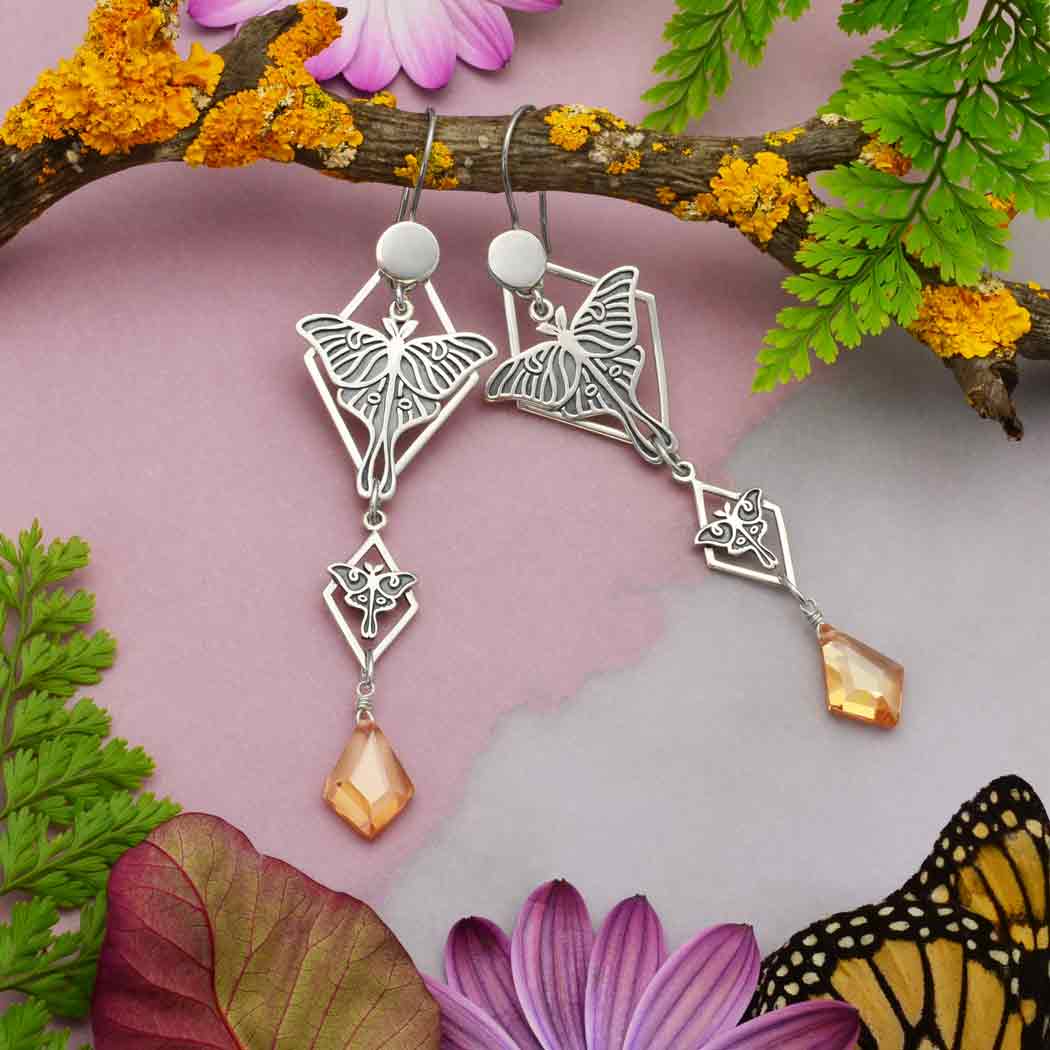 Designed by Marcy
These two luna moths could represent mother and child, self and higher self, conscious and unconscious, and so much more. Once the moth has emerged from its cocoon, it is guided by the moon and instinct. Create these earrings for your customers who are craving a deeper connection with their intuition. Please note the ear hook with large silver dot is no longer available.
Learn wire wrapping and more in our How-To videos.
Find more spring-themed inspiration in our Bug and Flower Collections!