Big Eye Earrings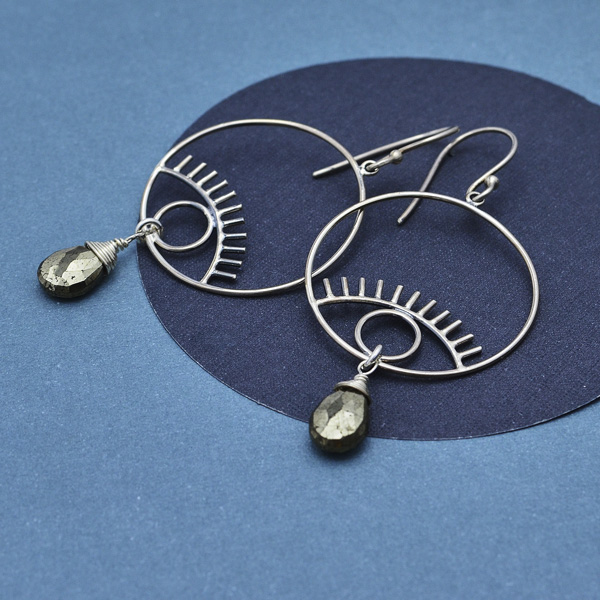 Big eye earrings are filled with symbolic meaning. Eyes can represent clairvoyance and windows to the soul, and are commonly associated with intelligence, light, vigilance, moral conscience, and truth. Looking someone in the eye is a western custom of honesty.
This simple, graphic depiction of an eye is bold, striking, and fun to wear. It's a real head turner.
Best of all, they're a breeze to make. Pick up the parts in the list below, and choose a bead from your stash to attach. That's it.