Broken Curse Rose Earrings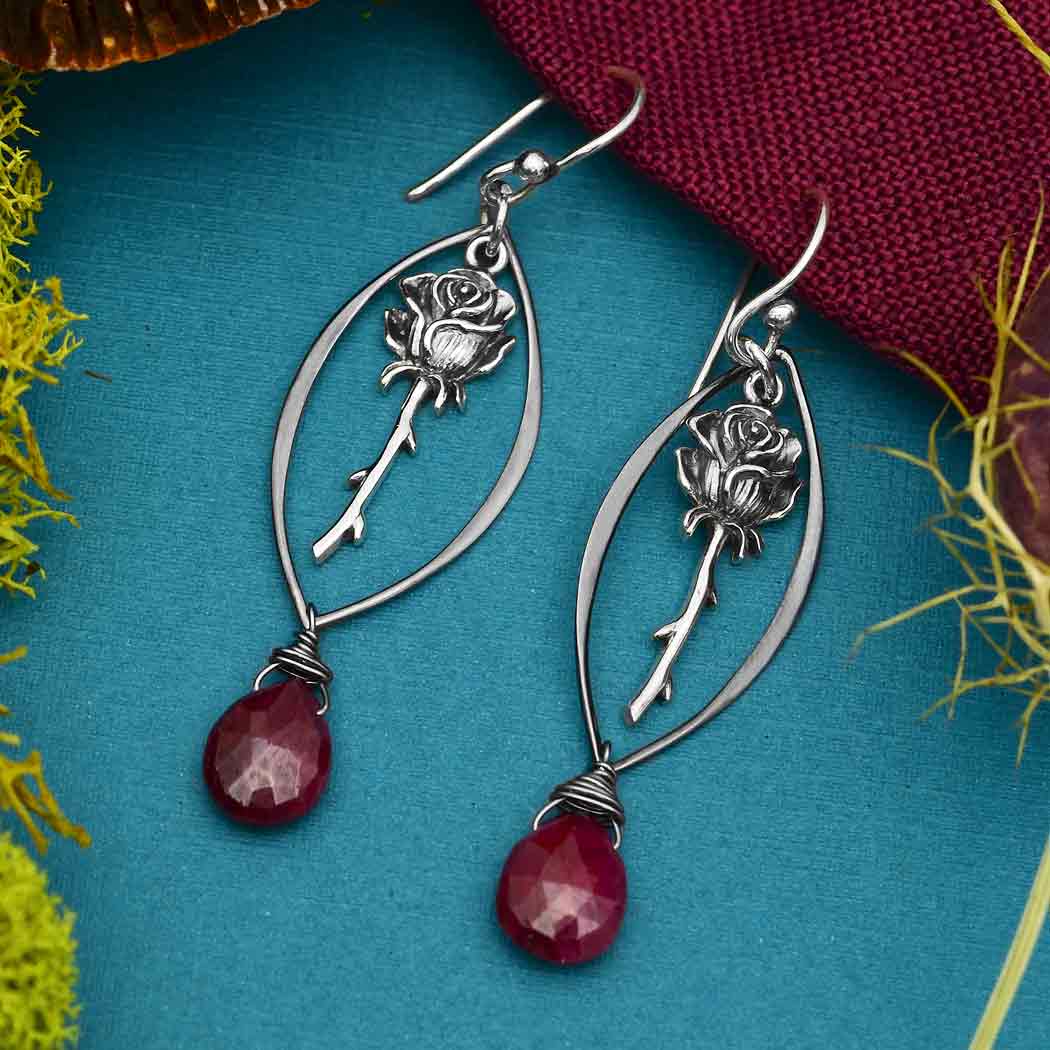 Designed by Nina
Spellbind the hopeless romantics of the world with these broken curse rose earrings! A red bead hangs below the stemmed rose charm from our black finish hammered marquis link like a freshly pricked drop of blood.
Customize this design with your own bead combinations! If you're new to wire wrapping beads, watch our how-to videos to learn the basics.
Find flower charms and more in our Leaf and Flower Charms.