Call of the Mountain Ring Set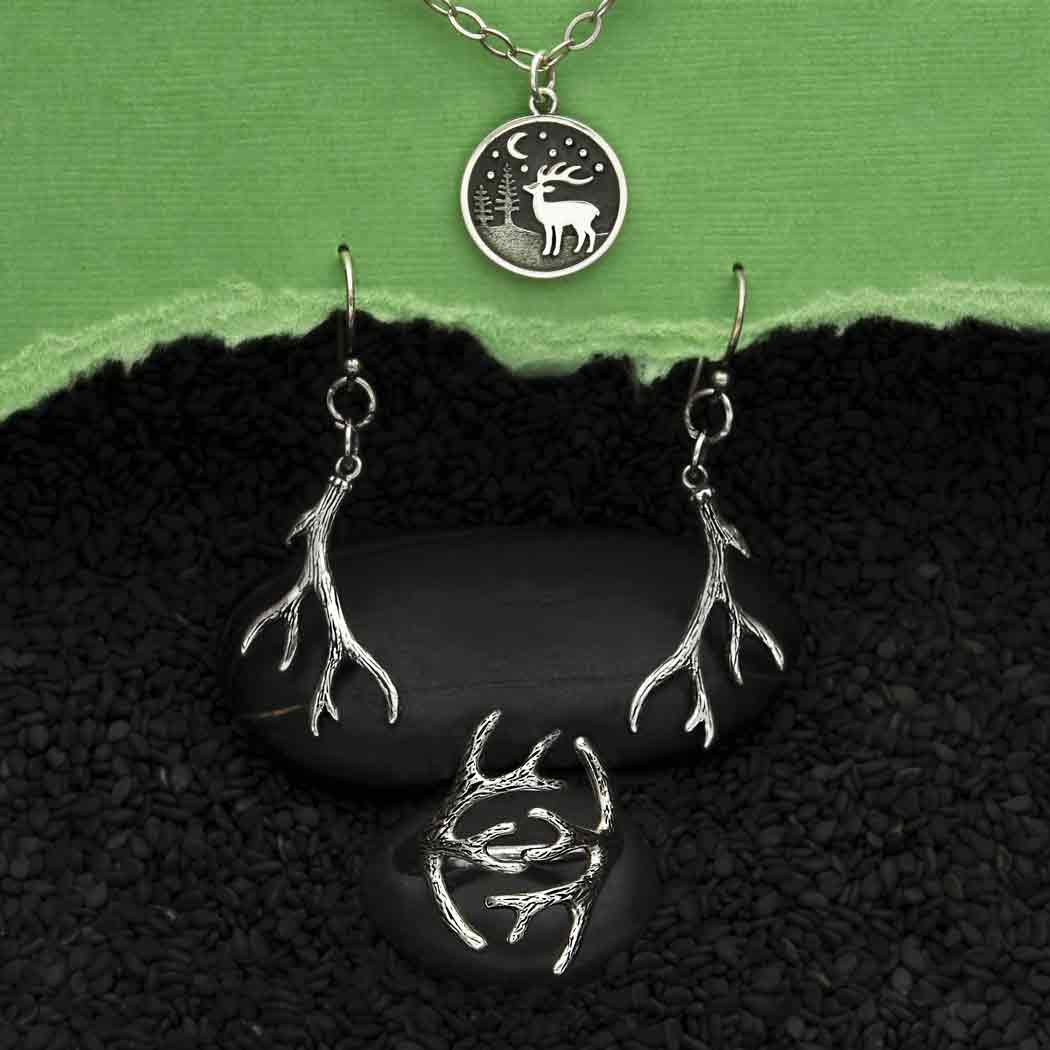 Follow the stag deep into the magic of the mountain with this jewelry set. Deer are very perceptive, known for their great awareness. Their antlers can represent spiritual antennae, directing our energy and inner thoughts towards higher pursuits and goals.
Simply string the reindeer charm on a chain and use jump rings and ear wires with the antler charm to create these finished designs.
Browse our other mountain rings, all rings, and our landscape charms.