Celestial Mycelium Necklace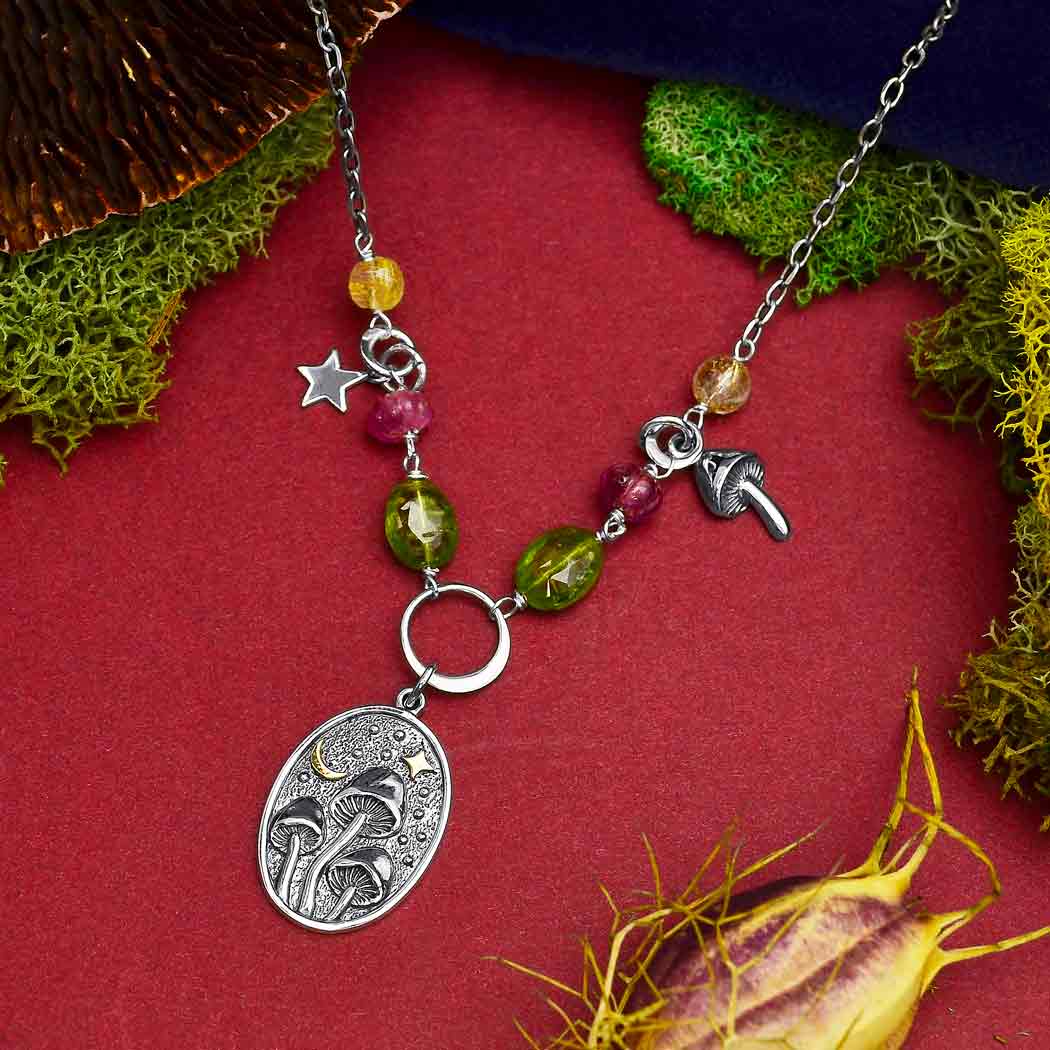 Designed by Nina
Transport your customers to a truly magical realm with this necklace crafted with a celestial and mushroom motif. Mushrooms reach up toward the moon and stars while mycelium spreads through the soil below, beautifully embodying the eternal cycles of life and death. Mushrooms have long been consumed by humans for food, medicine, and spiritual journeys. This celestial mycelium necklace will suit imaginative creatives and mushroom enthusiasts.
Customize this design with your own bead combinations!
Find mushroom charms and more in our Leaf and Flower Charms.