Clairvoyance Necklace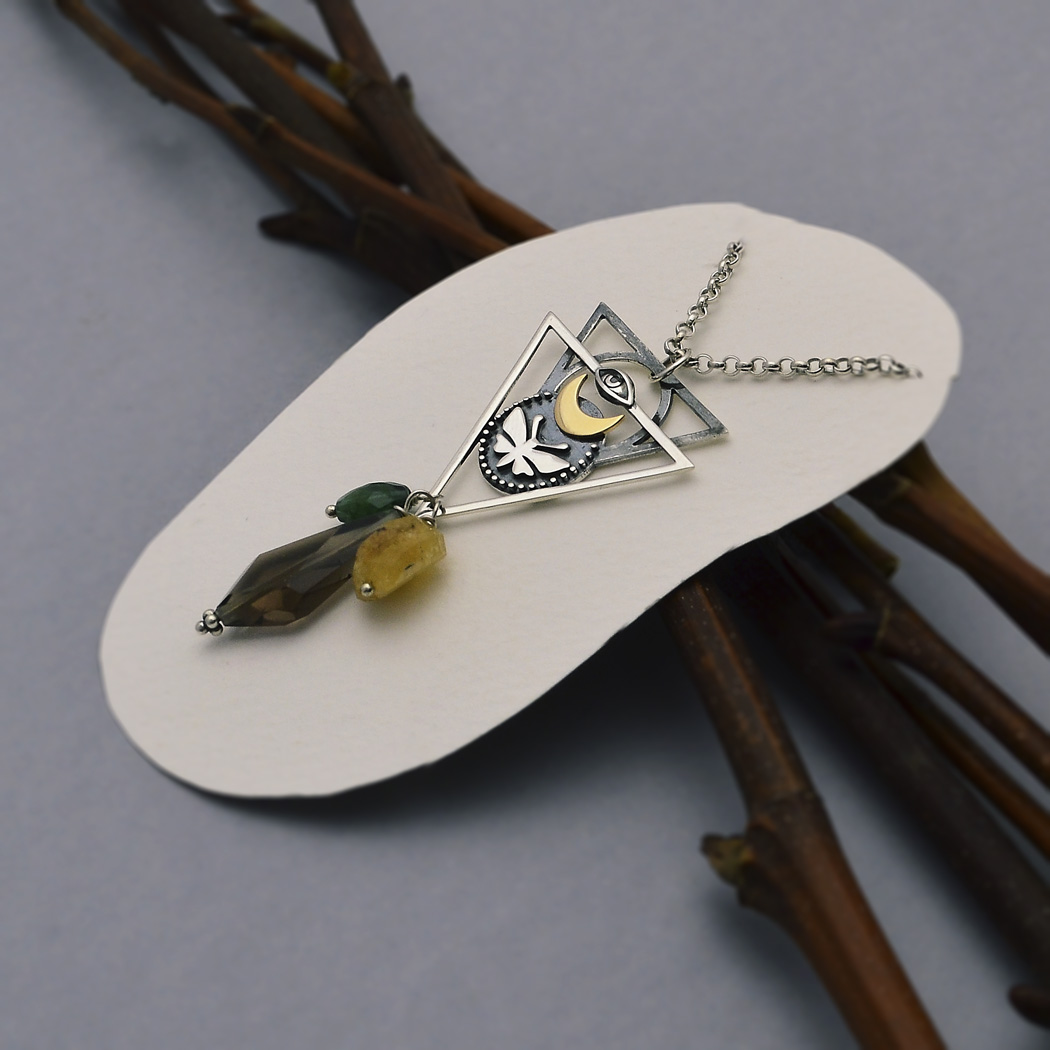 Designed by Nina
Make meaningful jewelry with this mixed metal sacred geometry pendant featuring a moth, an eye, and an inverted crescent moon. The moth and moon signify change as a natural part of life, and honors these ongoing cycles of transformation as a form of beauty in itself, while the eye at the top offers protection from negative energy flows.
All this is mounted upon layered triangles & embedded circle - which themselves hold meaning in sacred geometry (three in one & the divine) - and embellished with granulation adding a textural quality that is eye-catching.
Even better, is all you have to do is add it to chain, and decide what else to dangle at the bottom.
Explore more symbolic jewelry charms in the Talisman Collection and in Bugs.