Cosmic Serpent Earrings Design Idea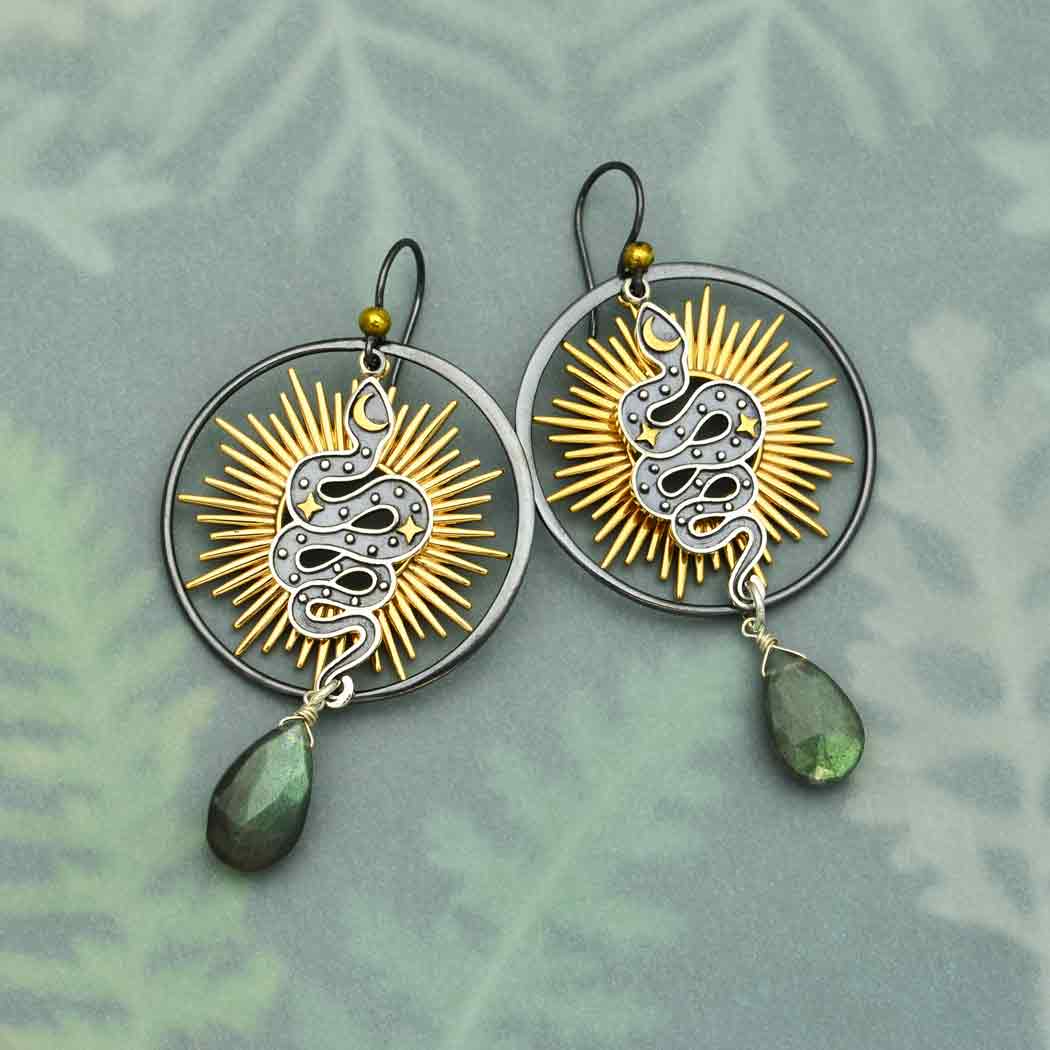 Designed by Marcy
The Cosmic Serpent will connect your customers with their higher purpose and offer the snake's protection, not to mention make a statement!
Nothing conveys the neverending cycle of life, death, and rebirth more beautifully than the serpent.
To get this affect, simply layer the snake pendant over the sun, over the link, and attach a wire wrapped bead at the bottom. Learn how to wire wrap and more in our How-To section!
See more from our Snake Collection and Talisman Collection!