Daisy Flow Earrings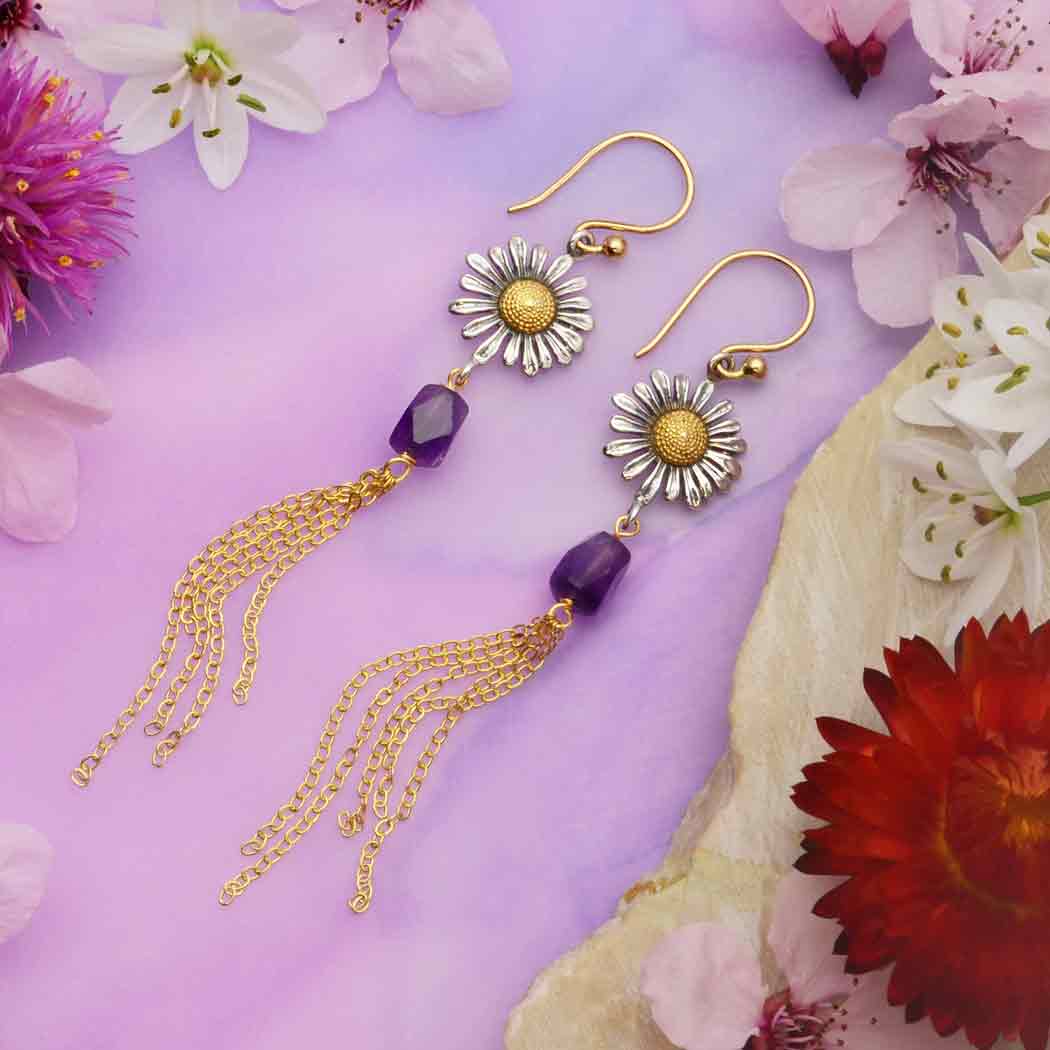 Designed by Kirsten
Get into the flow with these sweet daisy earrings! With a daisy link, amethyst bead, and gold chain dangling, these playful earrings will catch the eye of customers who want to share their sunshine with the world around them.
Learn wire wrapping and more in our How-To Videos.
Get more inspiration from our Flower and Leaf Charms!