Dark Reflections Necklace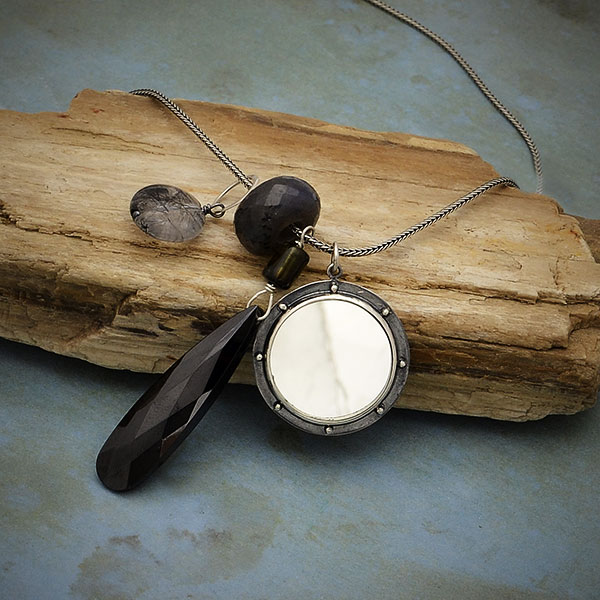 Designed by Nina
When you wake up on the wrong side of the bed, or it feels like you may just need a little magic to make it through the day, that's when you wear a necklace such as this. It features a dark-rimmed mirror pendant that helps to bounce back any negative energy directed your way, and helps you focus your positivity. Pair it with dark gemstones to keep the pallet moody and powerful.
Charms and amulets are imbued with as much protective, positive energy as you give them. So, make something meaningful to you and start working it's magic. We all need a boost!
Find symbolic charms in many of our Charm Collections, like Talisman, Ancient Coins, Animals, and Skull & Bones.