Desert Sun Earrings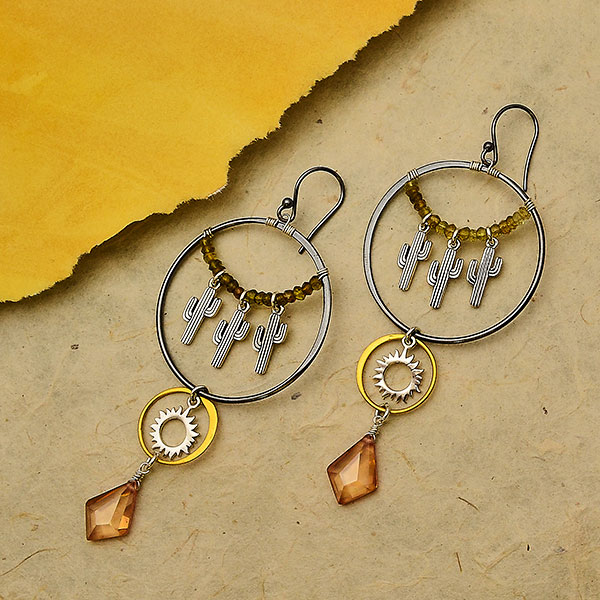 Designed by Marcy
Feel the warm desert heat with these earrings!
Celebrate the beauty of cacti with these earrings. Cacti thrive in the harshest of conditions, require little water and care, and yet they all boast unbelievably beautiful blossoms. They're incredibly diverse, having developed very specialized structures in order to survive harsh conditions. This is a plant that can handle what's thrown at it. In terms of symbolic meaning, the cactus represents endurance, the beauty of being different, and longevity.
In these cacti earrings we've used a warm color palette reminiscent of the desert. But feel free to make these earrings your own and use your favorite gemstones and mini charms!