Drawn to the Light Necklace and Earring Set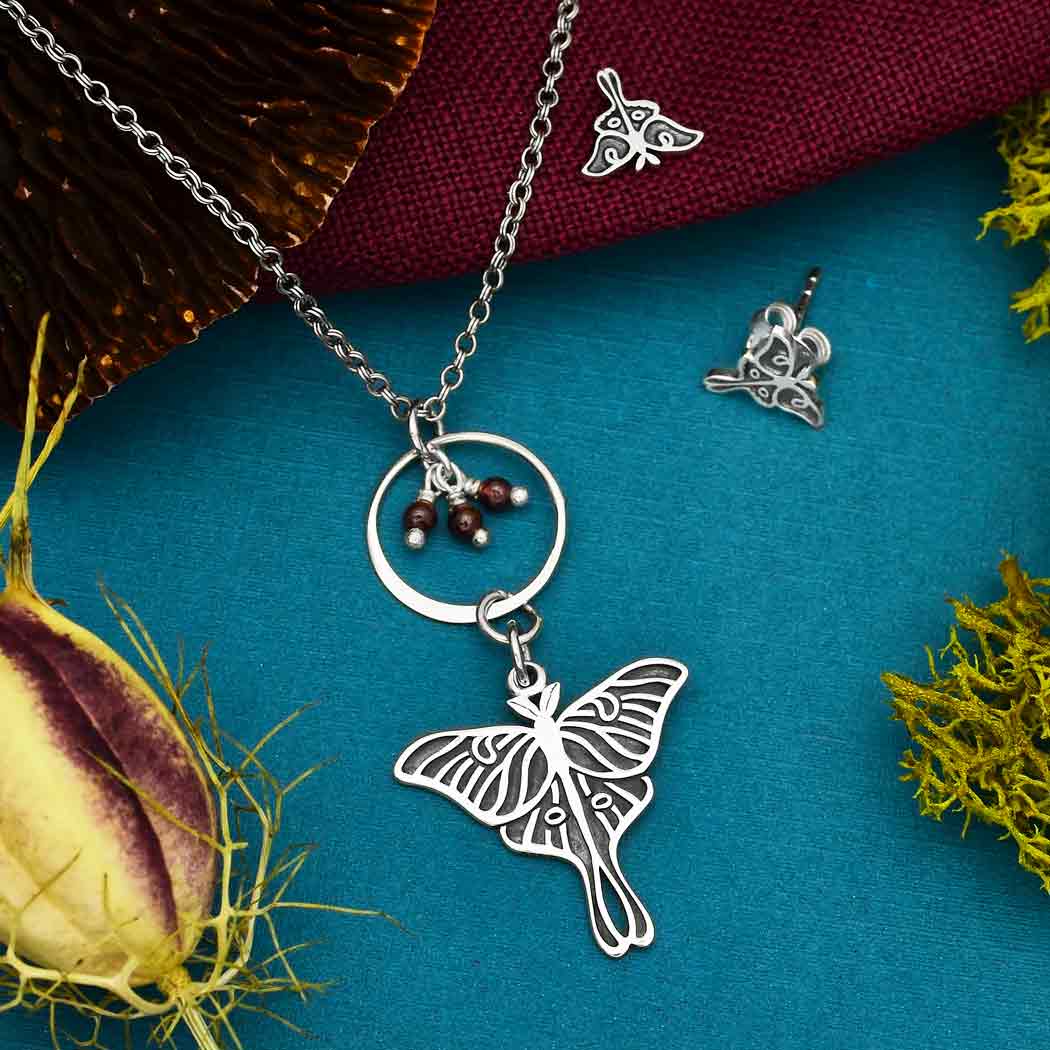 Designed by Nina
Ever seeking the light, moths are a powerful symbol of intuition and feminine energy. They represent transformation, hidden knowledge, and inner wisdom. Bring higher levels of awareness to your customer base with this moth necklace design idea and moth post earrings.
Customize this design with your own bead combinations! For guidance on crafting jewelry, check out our how-to videos.
Find moth charms and more in our Bug Charms Collection.
Please note, the chain originally used is no longer available and has been substiuted in the products linked below.