Faith and Love Necklace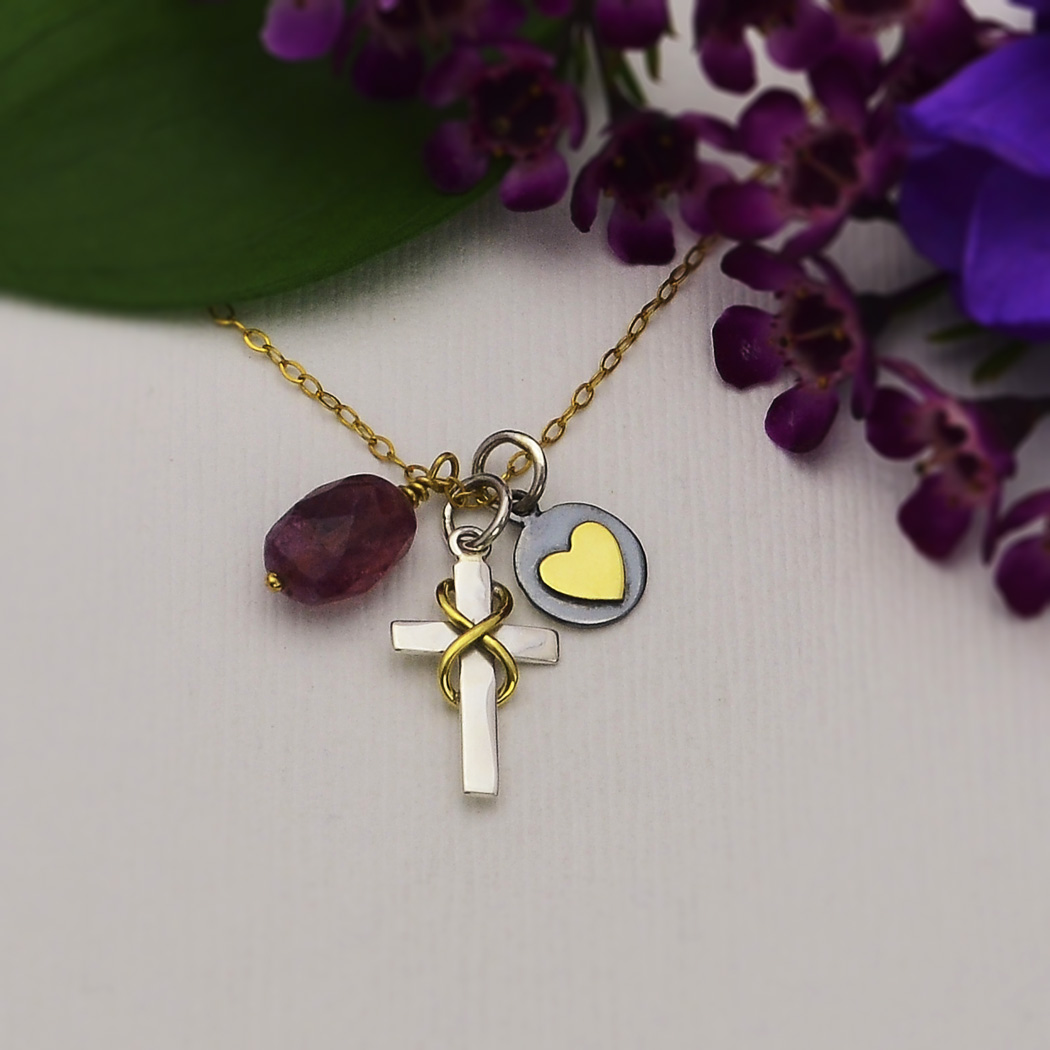 Designed by Kirsten
A small collection of faith charms worn close to your heart is the perfect daily reminder that love is always the answer. A perfect necklace to make for Mother's Day, Easter, birthdays, or - just because.
The mixed metal combination adds a richness to the design that is irresistible.
Find the parts to make this exact necklace in the list below.