Fallen Star Earrings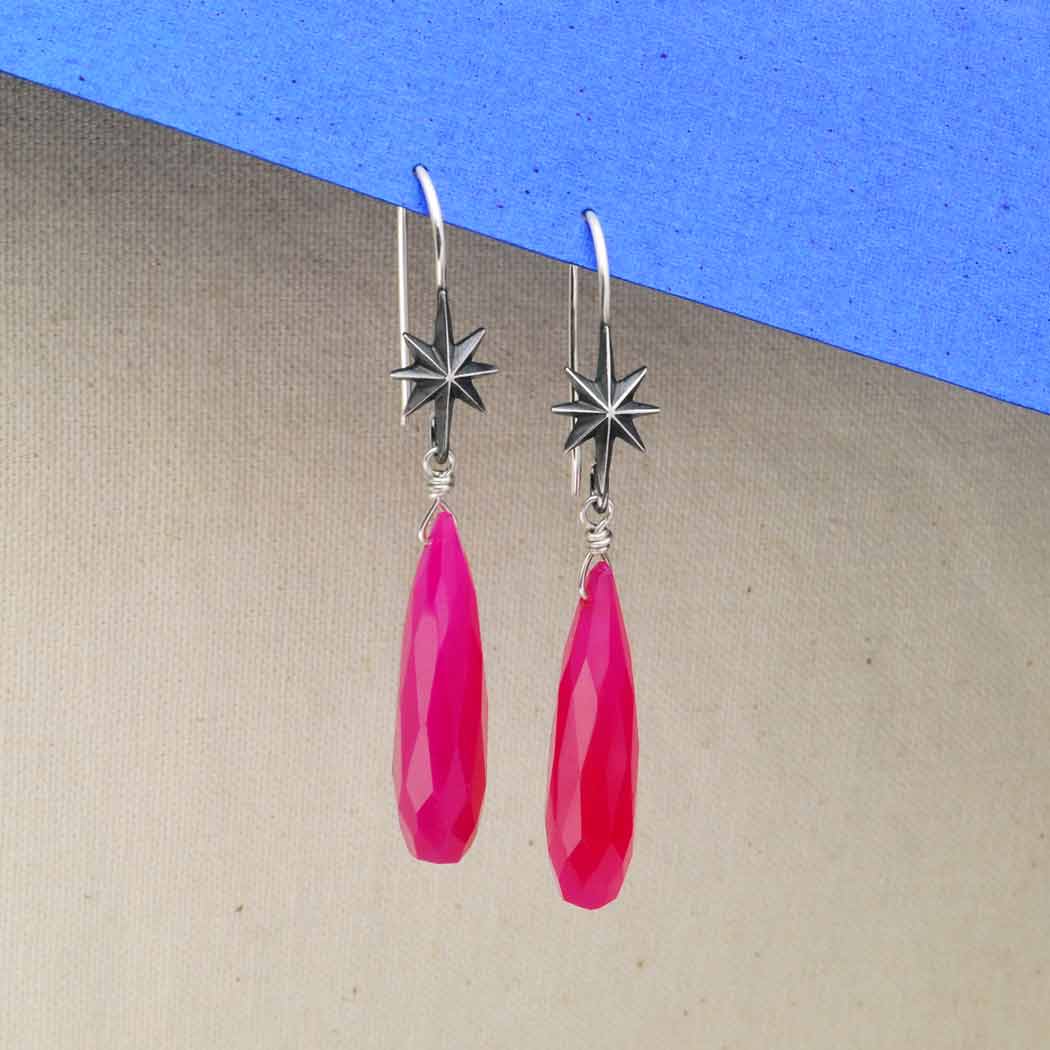 Designed by Kirsten
Take a trip to another galaxy with these rosy drop earrings! Simple but effective, your customers will love the storytelling that goes with these intricate ear wires. They can place a wish upon these fallen stars!
Simply wire wrap a bead or charm of your choice on the loop of the ear wire. Learn wire wrapping and more in our How-To Videos!
Discover more jewelry components! The possibilities are endless.