Flowering Hearts - Necklace Design Idea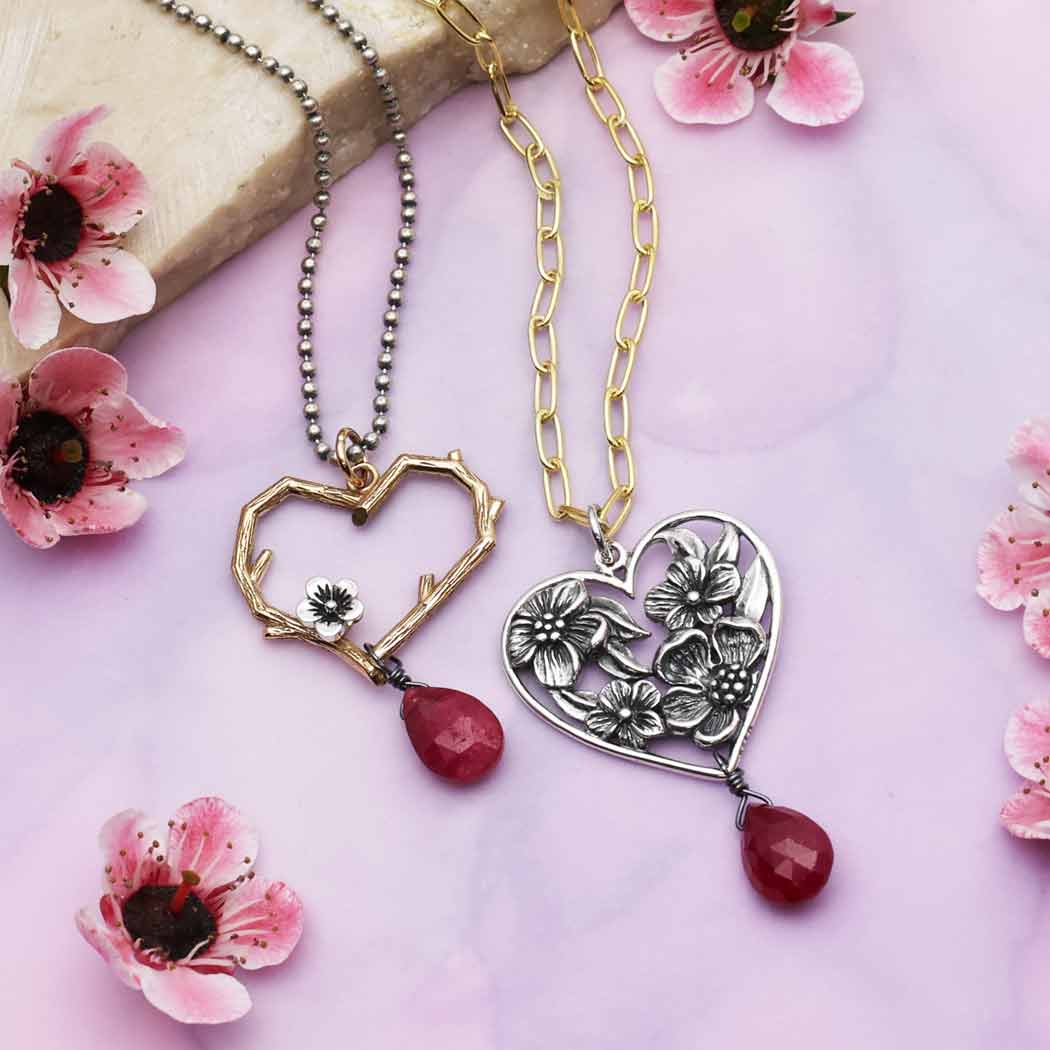 Designed by Kirsten
For this design idea, we included two versions to show how versatile it can be! Choose your favorite heart charm or pendant, wire wrap a gemstone, string to a chain – and voilà! Mix jewelry finishes or keep it simple with an all gold-toned or all silver-toned piece.

Learn about wire wrapping on our How-To page.
Find more of our love jewelry.