Funky Ferret Necklace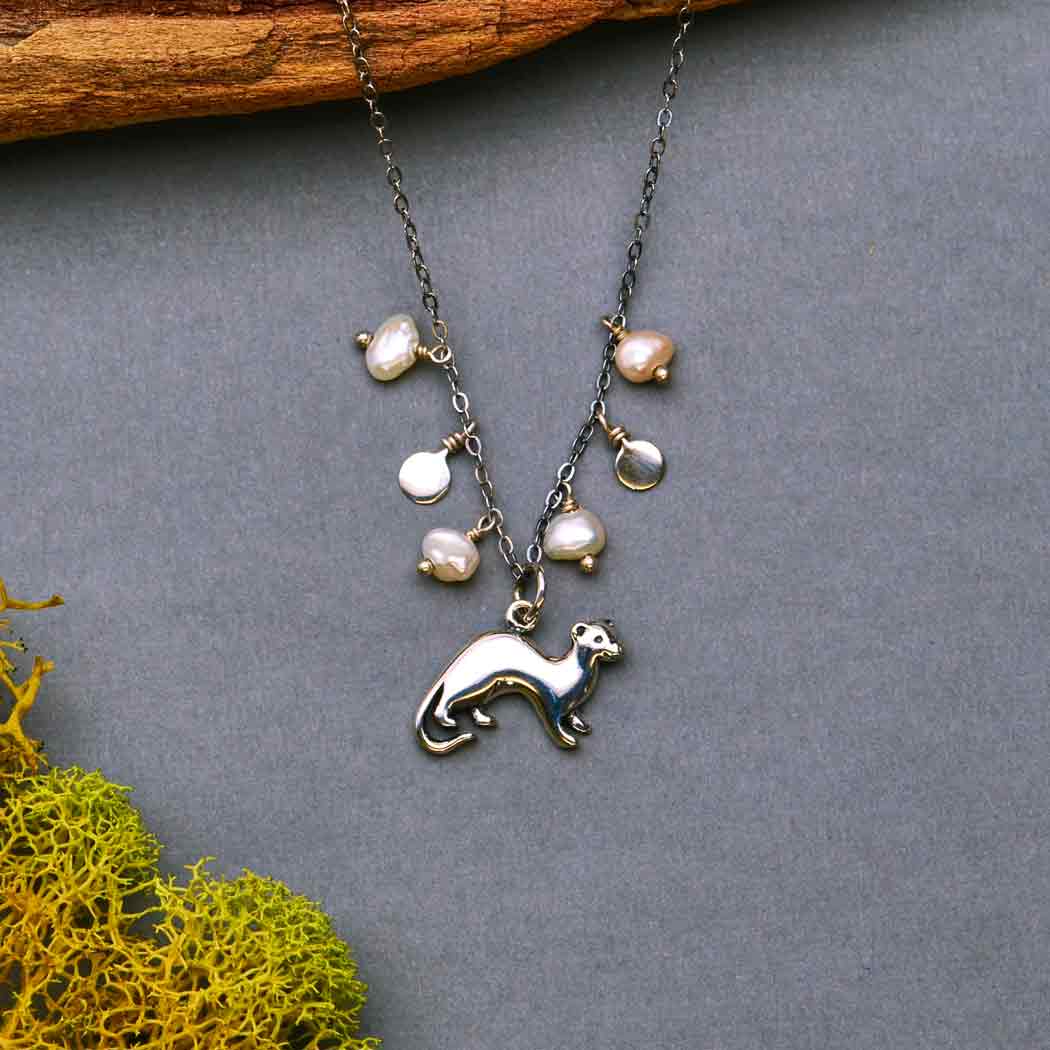 Designed by Nina
Your customers will love the playful energy of this sterling silver ferret charm necklace. Pearls compliment the silver and bring to mind the ferret's love of finding and collecting shiny, beatiful objects! Ferrets make great talismans for people who are outgoing and fun, but still need time to themselves in their cozy nest.
For variations on this design, simply attach beads to the chain where you would like them to fall on the neck and use a jump ring to secure the quirky critter charm of your choice.
If you're new to bead wrapping and jewelry making in general, no worries. We've got you covered with Jewelry Making How-tos and videos.