Gimme S'more Necklace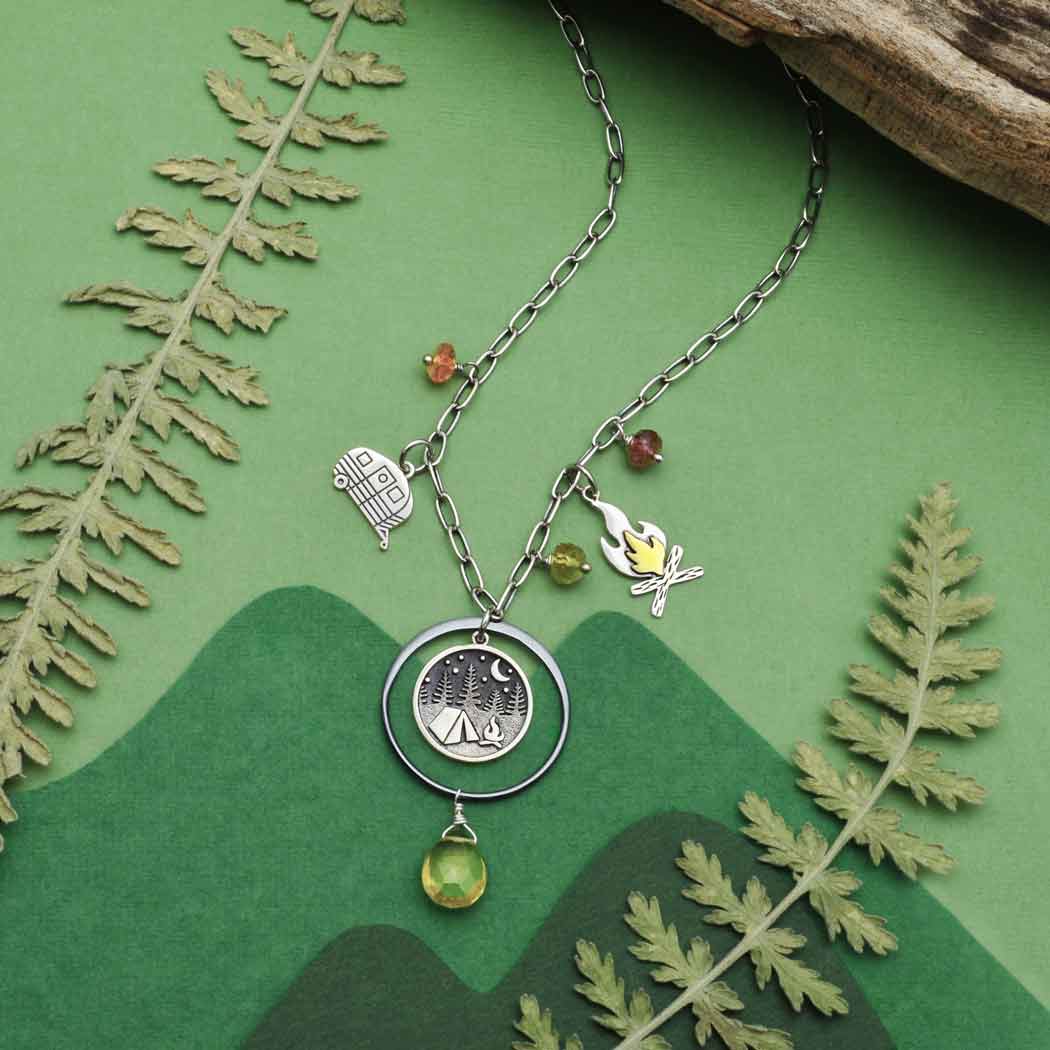 Designed by Emma
With this necklace design, your customers can take the camping trip with them when they return home! The necklace can serve as a fond reminder of nights around the campfire telling stories, going to bed under the stars, and long hours on the road belting out favorite songs. Perfect for the outdoors enthusiast and avid campers! Please note: Black finish half hammered link is no longer available. Silver version is listed as a replacement.
Learn wire wrapping and more from our How-To Videos
Discover more pieces that bring in a breeze of summer in our Adventure Collection!