Gold Cascades Earrings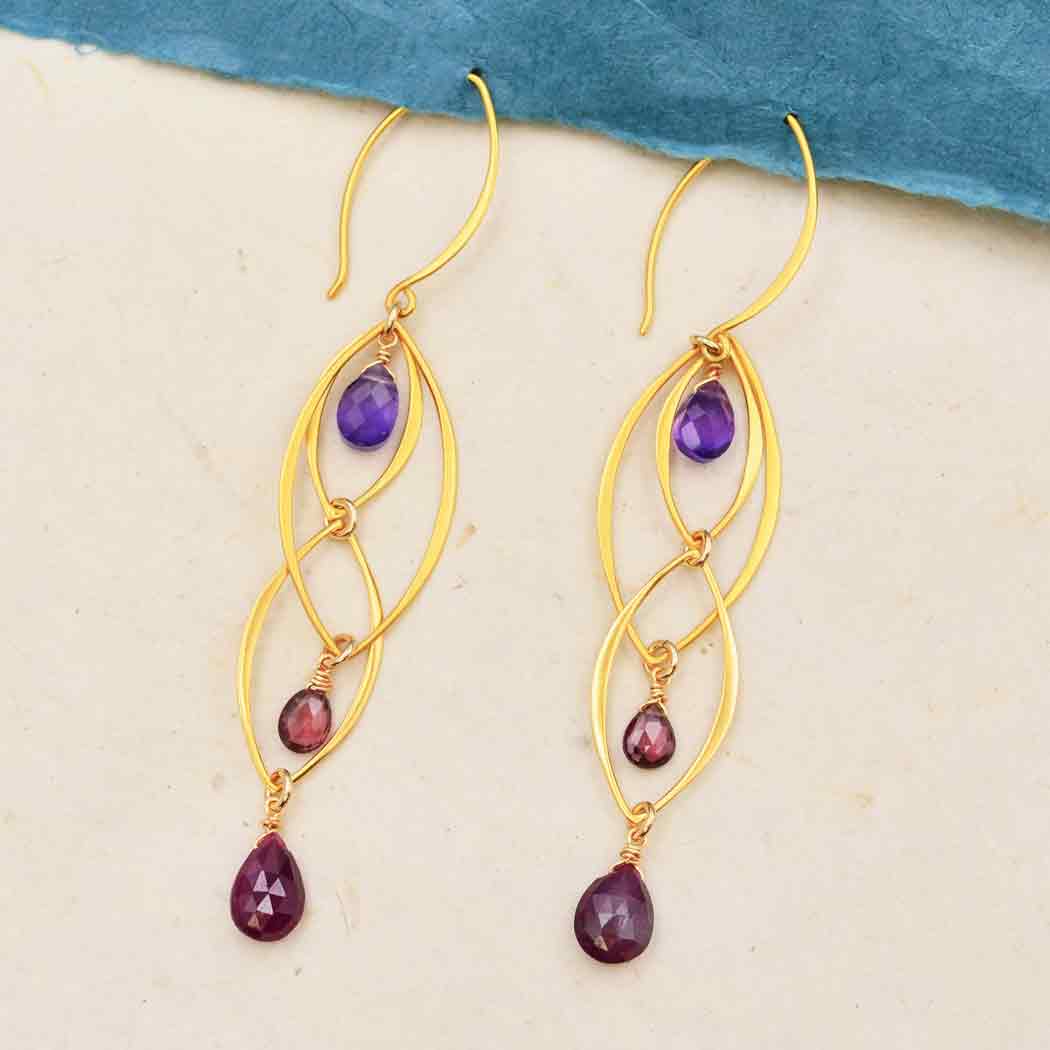 Designed by Marcy
These layerered gold link earrings will flow into your customers' lives with gusto! This design features amethyst, which traditionally is thought to promote serenity and enhances intuitive sight; garnet, promoting hormonal regulation, passion, and friendship; and ruby, promoting clear thought, self-confidence, and love.
Create effortlessly elegant jewelry by combinining your favorite beads and gemstones with these easy to use components.
Learn about jewelry making in our how-to videos.
Check out all of our links.