Guiding Guardian Necklace - Design Idea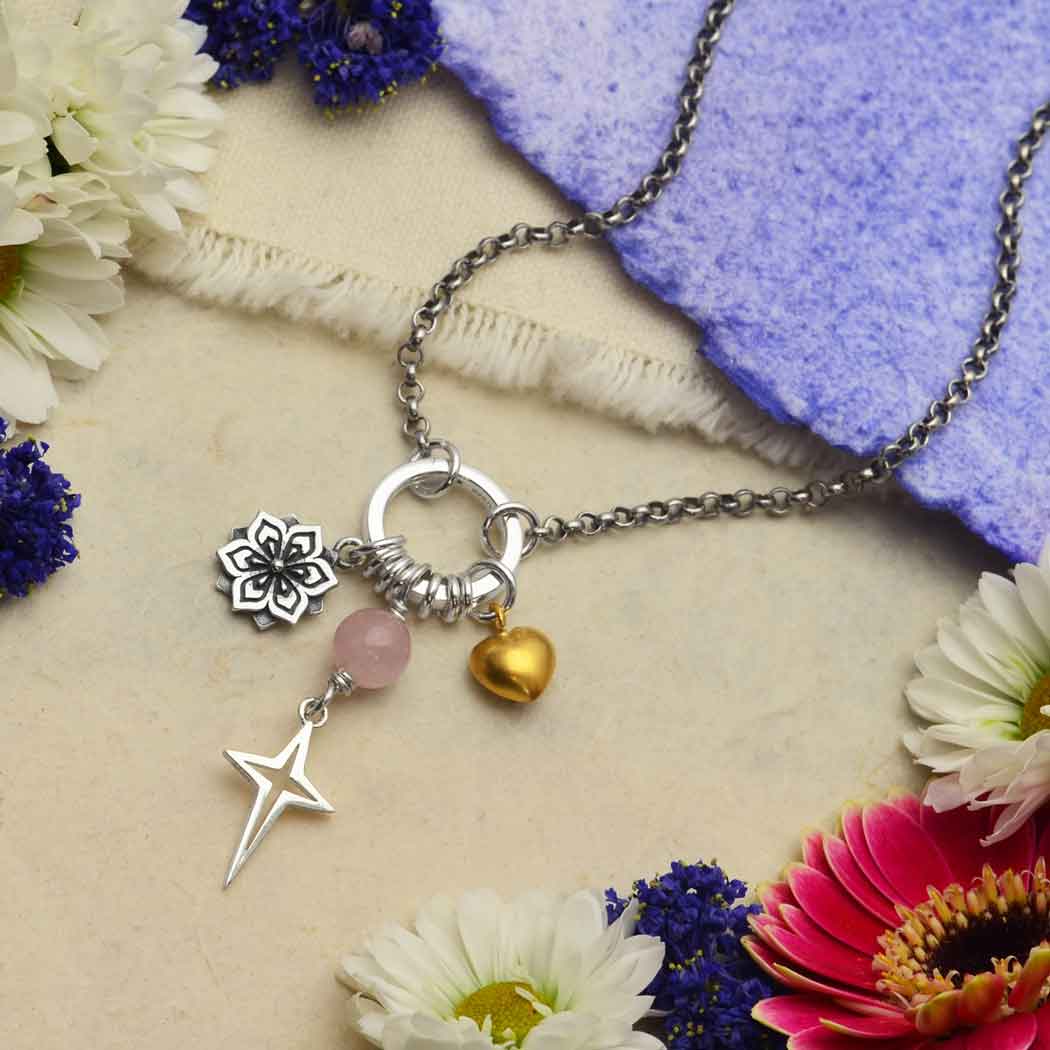 Designed by Kirsten
Utilizing our large charm holder link, this necklace presents opportunities for endless combinations of charms and beads. Here, the north star charm combined with the mandala encourages loved ones to be brave and explore, while also providing comfort through life transitions.
Easy to assemble, simple string charms and jump rings (as spacers) onto the charm holder link, attach a chain, and you're ready to sell!
Find more love-themed inspiration in our Heart and Love Charms, and discover more Mother's Day themed items in our Baby and Mom Charms.