Heart Flower Earrings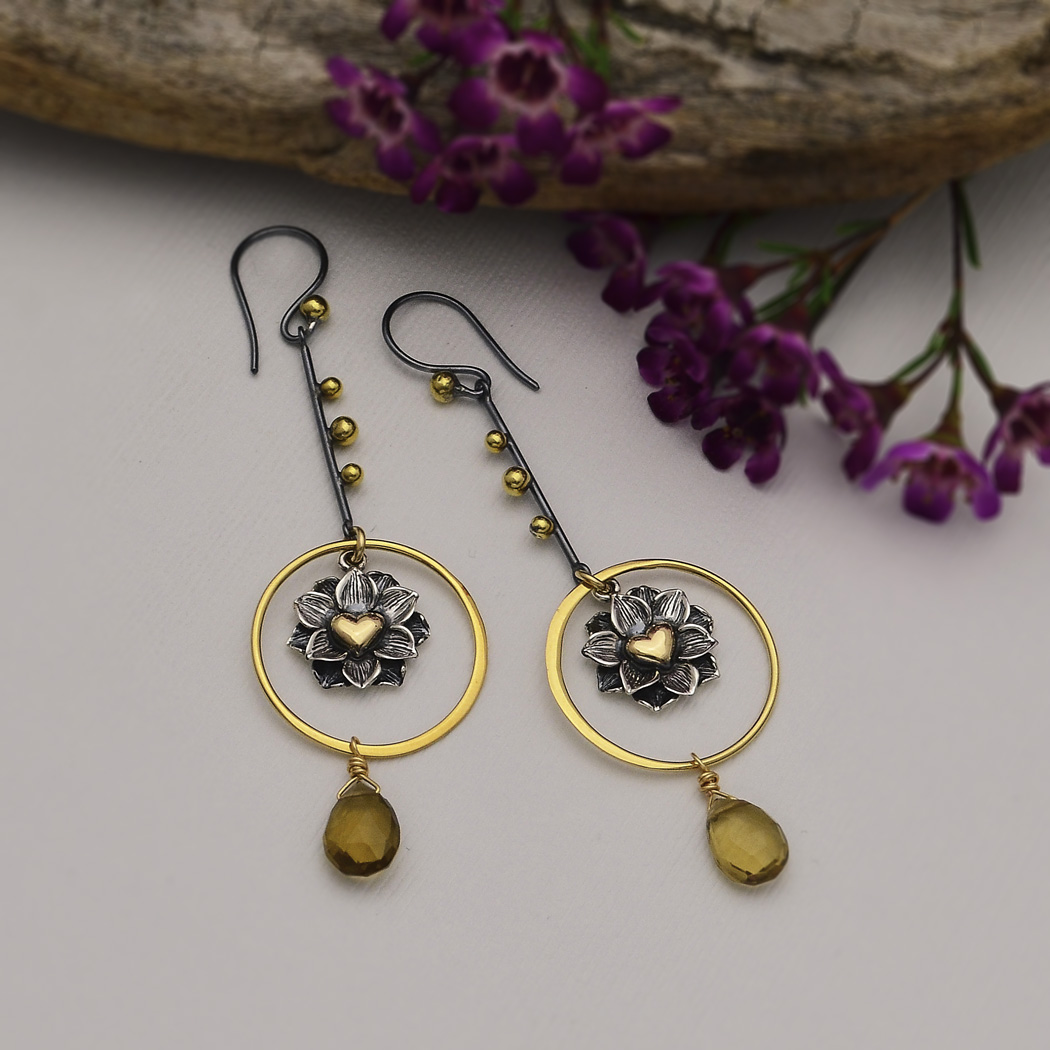 Designed by Juanita
Jewelry made with lotus heart charms will please moms with even the most discerning of tastes.
When designing these earrings we wanted to highlight the rich mixed metal look of the heart lotus by accenting it with black and bronze bar and gold circle links.
Find all the parts to make these earrings listed below.