Lotus in Love Earrings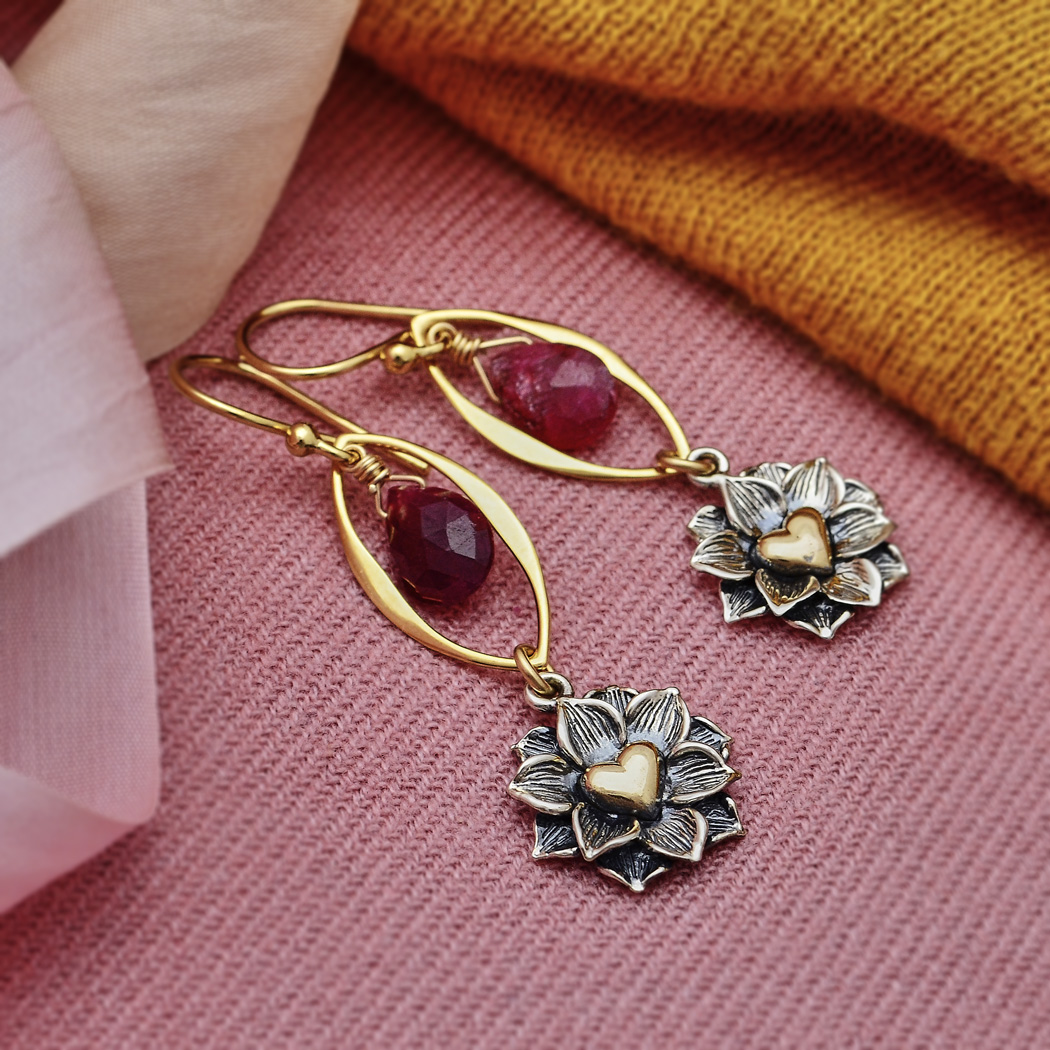 Designed by Juanita
Help your customers tell their love stories by offering jewelry so romantic they can't say no, like these lotus earrings.
The lotus flower opening to the light is a perfect metaphor for falling in love, and when paired with gold vermeil and deep red rubies the effect is pure romance.
These earrings couldn't be easier to make. Find jewelry making lesson in our Classroom, and the parts list below. Then start filling your shop with Valentine's jewelry.