Love Mom Necklace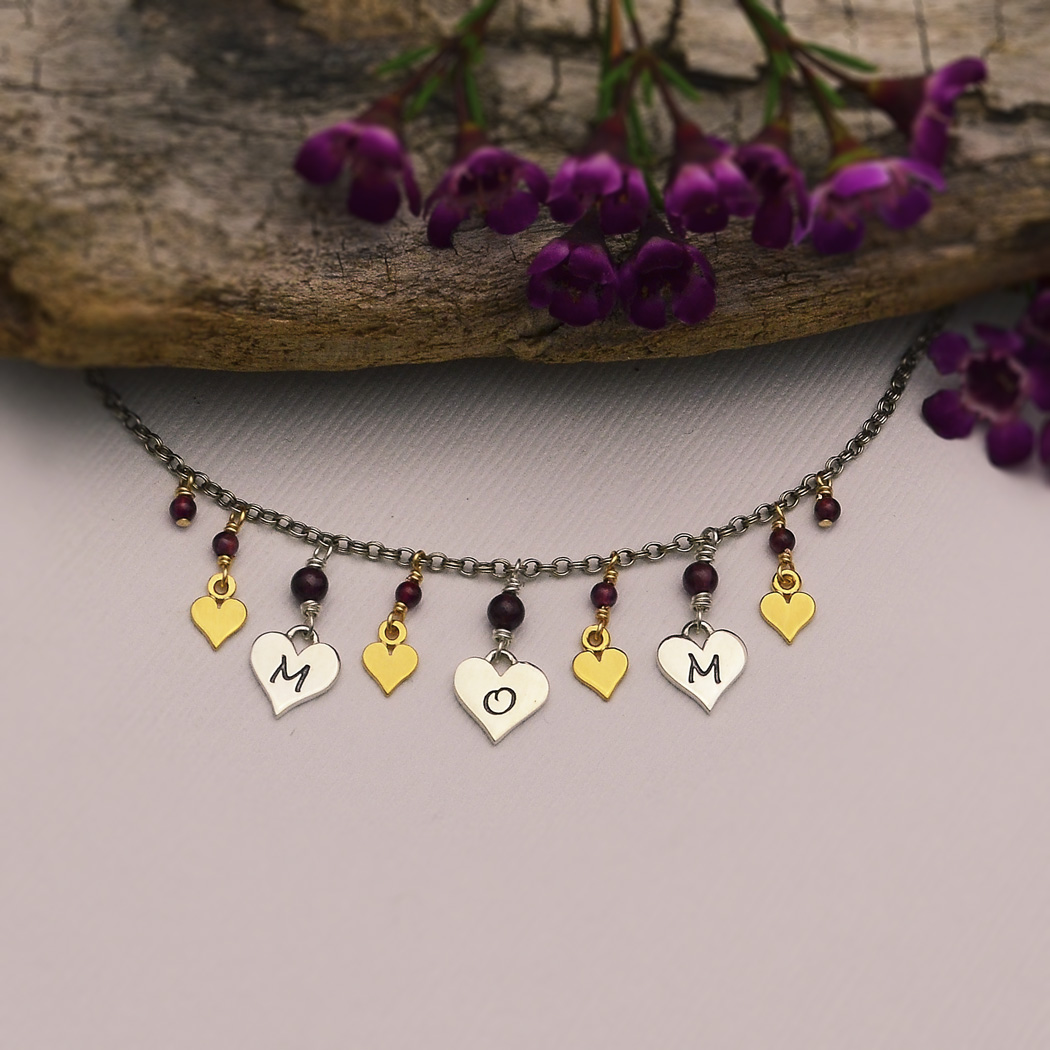 Designed by Juanita
When a mom tattoo just isn't an option, find other ways to honor mom, like giving her a charm necklace that spells it out.
Use tiny gold heart charms to sweeten up the look, then sprinkle with garnet beads and you've got a sweet necklace for Mother's Day, her birthday, or just because.
Find these alphabet charms and more in the Letter Charms. The parts list for this necklace is below.