Magical Realms Necklace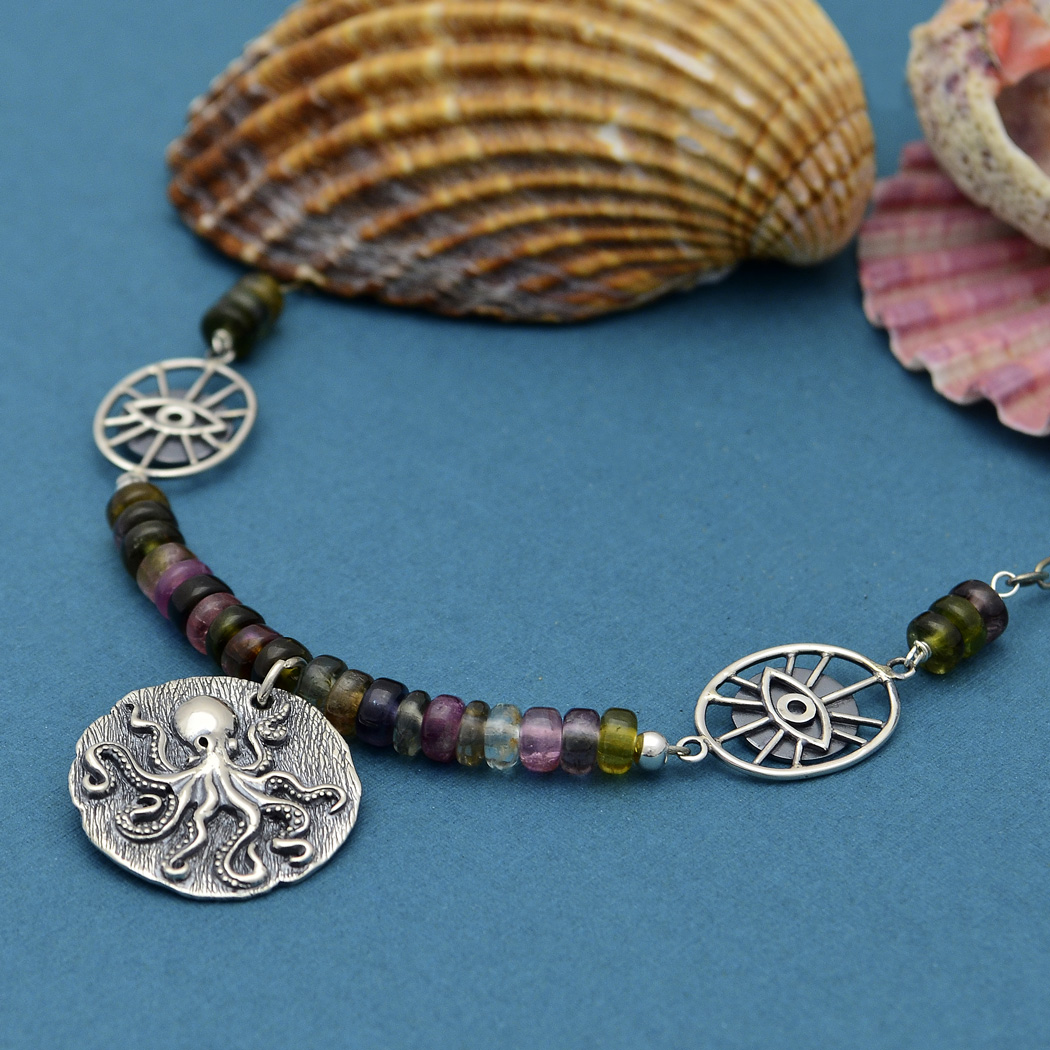 Designed by Nina
With her eight spiraling tentacles flowing around her, this graceful octopus seems to float through a seaweed forest, as the greens, blues, and purples of the tourmalines evoke her watery, magical realm.
The shape-shifting octopus reminds us nothing is as it seems. Beyond our physical plane there is a vast realm imbued with subtle wonder and shimmery brilliance. Make the octopus your talisman, and take a peek behind this veil of reality for yourself.
Take a deep dive into our Ocean Collection and Ancient Coin Collection to find more mystery!
All the parts you need to make this necklace are listed below.