Midnight Mermaid Necklace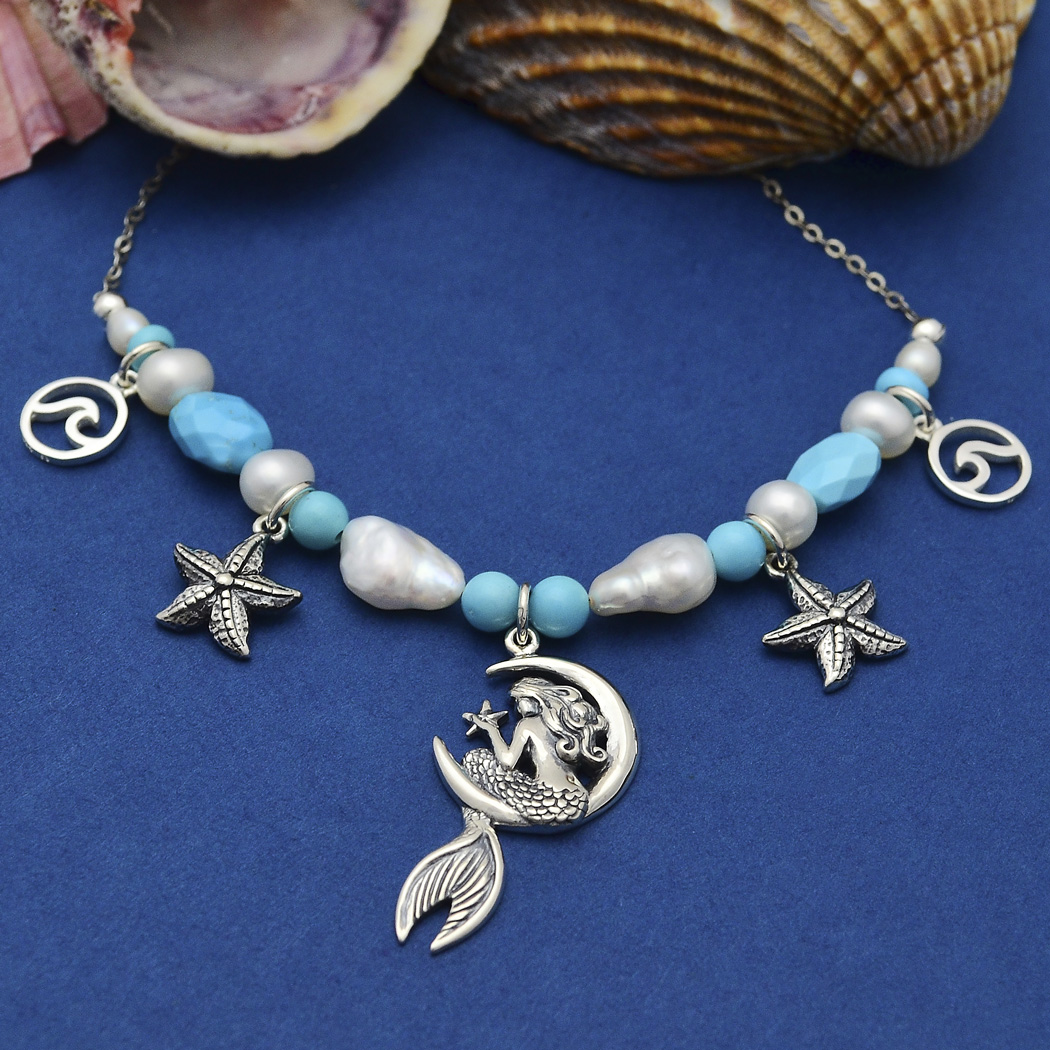 Designed by Nina
Create imaginative dreamscapes in your jewelry using ocean charms and colorful beads. This design pattern with a focal charm at the center and matching charms on either side is a sure winner as it pleases the eye with its symmetry.
Get lost in the enchanting details on this mermaid moon pendant. From her flowing hair, textured tail, and shimmery scales, this midnight mermaid invites you to get to know the depths of her world, where dreams and reality blur.
Explore our Beach Charm Collection to find additional mermaid charms, starfish charms, and more.
All parts for this design are listed below.
Please Note: starfish charm is no longer available. Replacement option listed below.