Midnight Migration - Earring Design Idea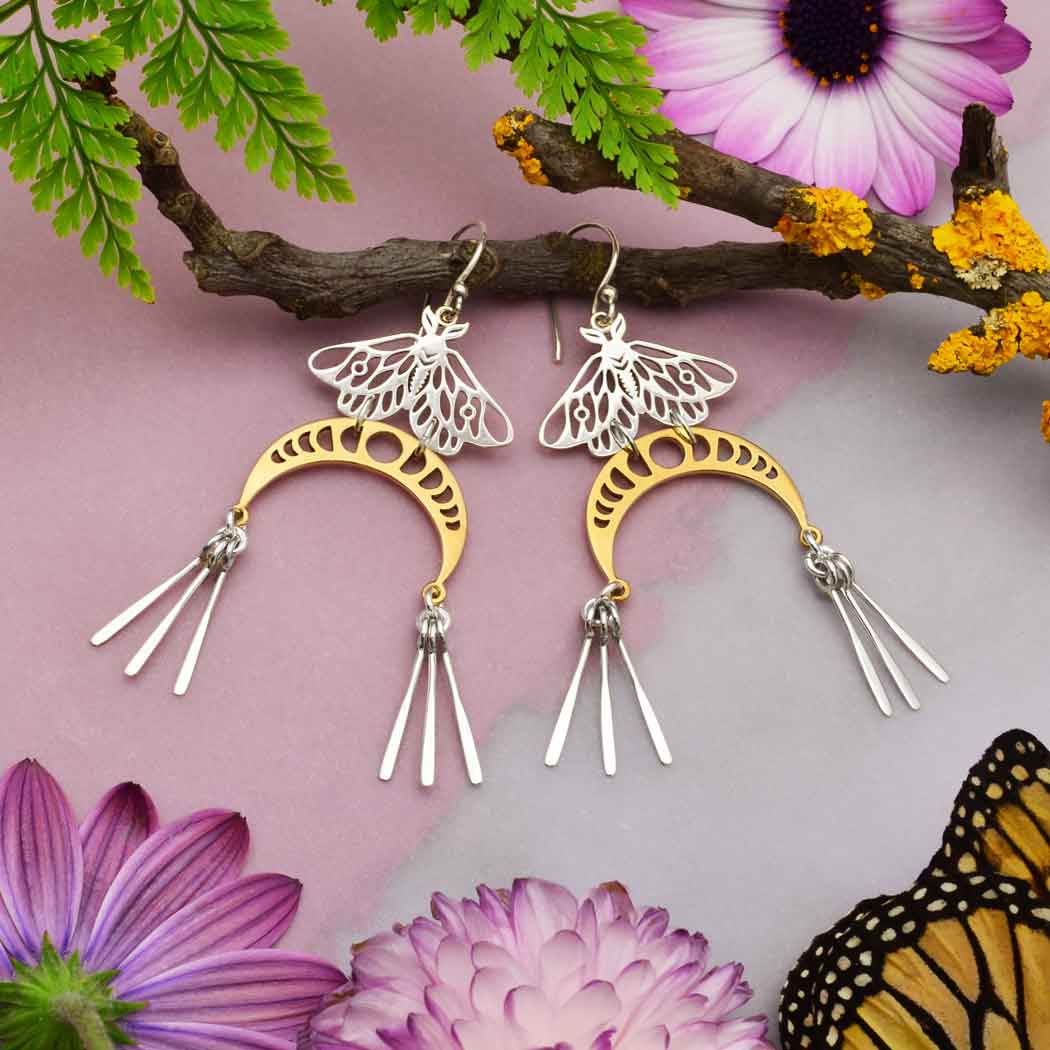 Designed by Marcy
Guided by the light of the moon, moths represent transformation and intuition. With the symbolism of the moon phases charm, this design leans more into the eternal cycles: new moon to full moon, life to death, and the ending of something so that something new can begin. Create this design for nature lovers, followers of the moon's cycles, and those interested in building their intuition.
Learn wire wrapping and more in our How-To videos.
Find more spring-themed inspiration in our Bug and Flower Collections!