Moonlight Snow Crystal Necklace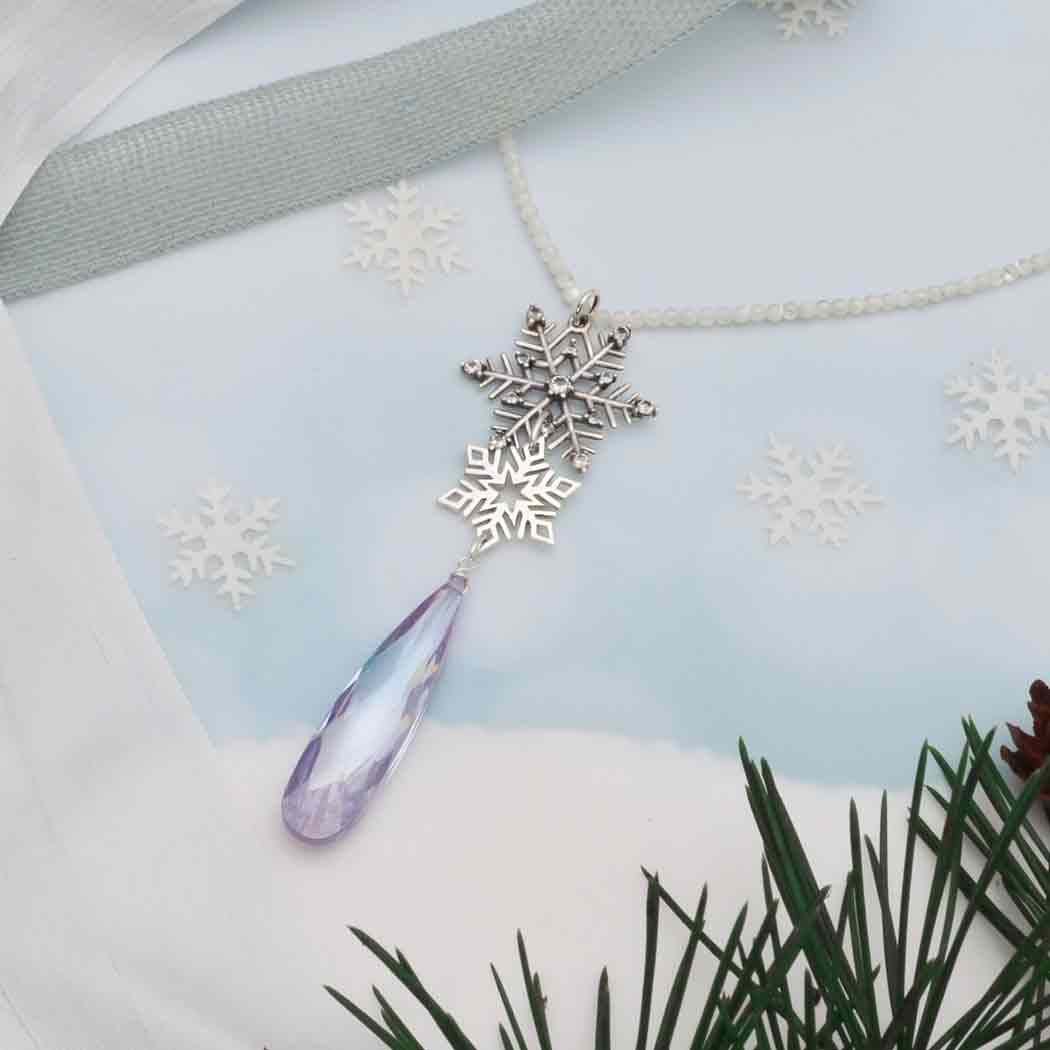 Designed by Marcy
This long necklace is sure to make a splash with your customers. The purple glass bead brings to mind gentle moonlight or the colors of twilight, and our snowflake charms take the show with their intricate and refined profiles. Perfect for holiday dinner parties!
Learn bead wrapping and more in our How-to Videos.
Find more snowflakes and holiday charms.