Moonscape Earrings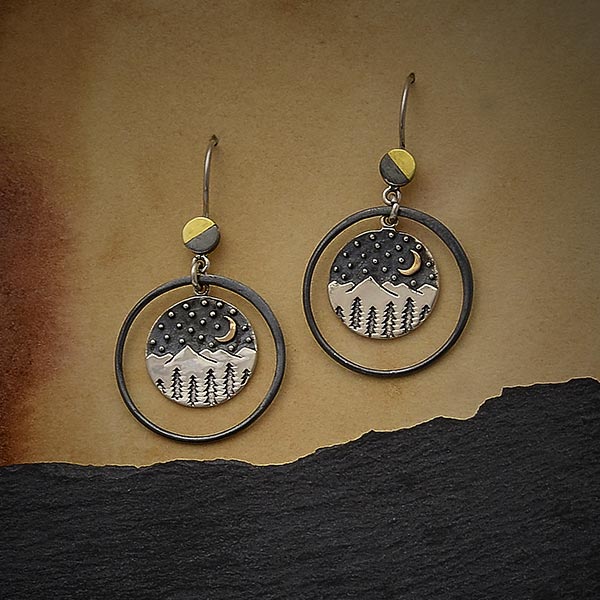 Designed by Nina
Allow your imagination to travel to far away places where the stars are bright and the moon sits low over snowy mountain tops whenever you wear these earrings. Creating dreamy landscape jewelry for your customers is a breeze when you use mixed metal parts that all work together to form a cohesive look, like these bronze & black dot earring tops, black circle links, and landscape charm with a bronze moon with night sky.
Find more Mixed Metal Jewelry Parts and start filling your shop with your jewelry your customers cannot resist.
Please Note: The Ear Hook w Bronze and Black Silver Disk has been discontinued as well as the black half hammered link. A replacement has been listed.