New Pathways Earrings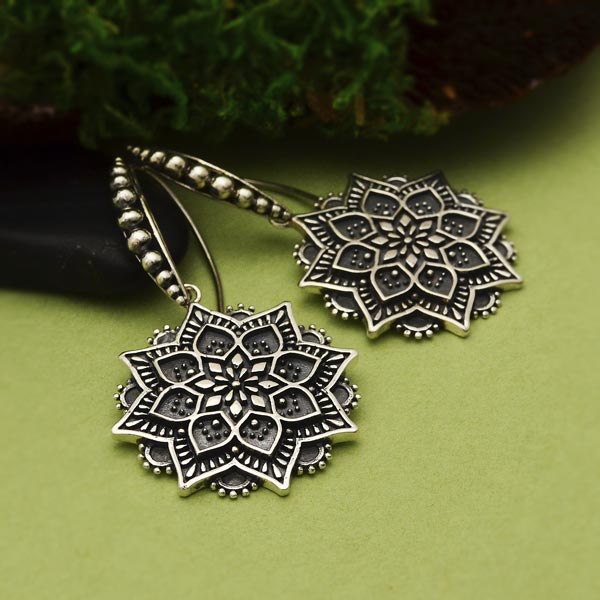 Designed by Juanita
Mandalas are perfect for making Zoom ready statement earrings for your customers. They have a graphic element to them that pops, and appeals to those who appreciate quiet rhythms and patterns.
Choose ones on the larger size, cut off the jump ring, then drop onto large hook earrings that have some design detail on the front.
See parts list below.