Ocean's Depths Earrings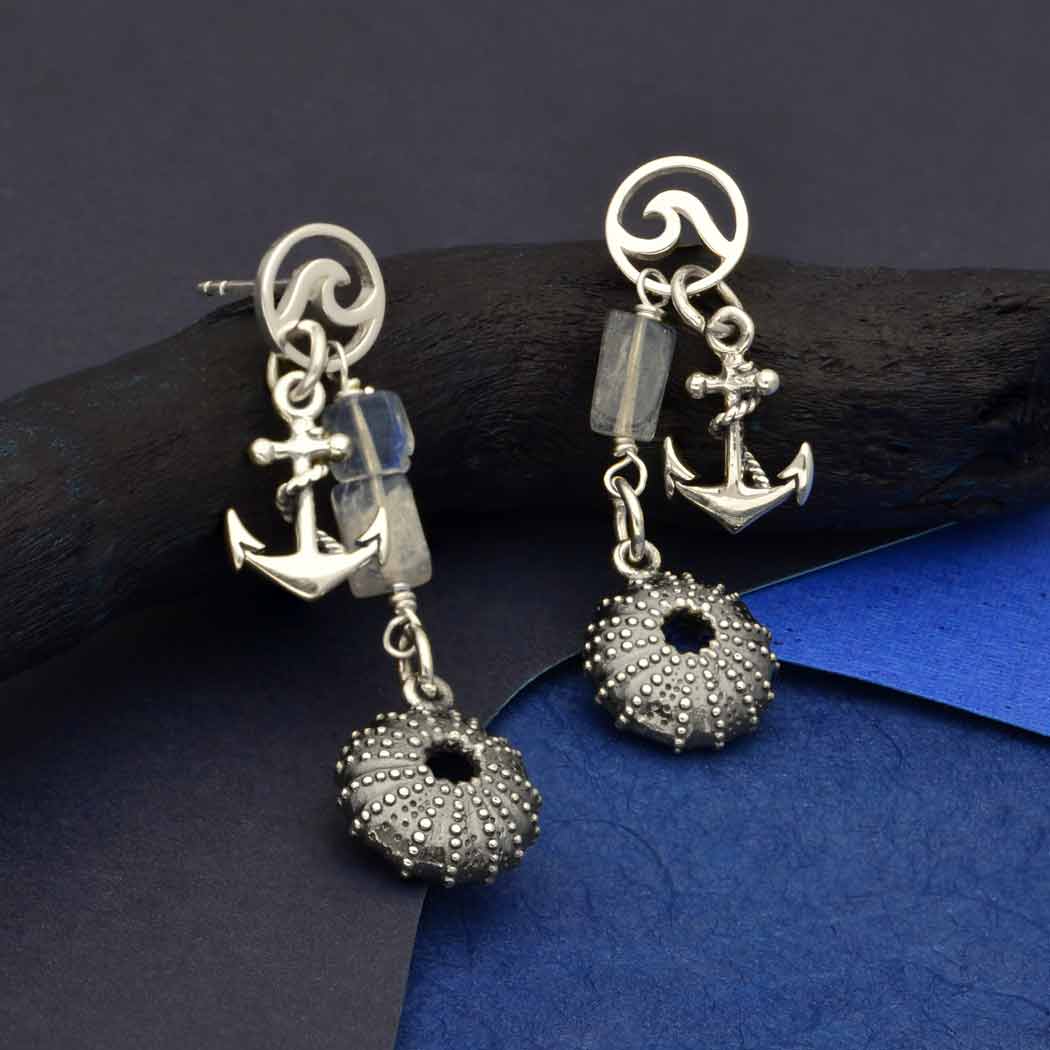 Designed by Emma
Under the waves of the ocean lies a whole murky world, with sea creatures, rusting anchors, sea-polished stones, ship wrecks, and maybe even...treasure? Bring the salty taste of the ocean to your customers with this design idea, and switch out charms or beads for different effects.
Discover more sea-themed charms with our Ocean Collection.
Learn more about wire wrapping and other jewelry-making techniques in our How-To Videos!