Onward and Upward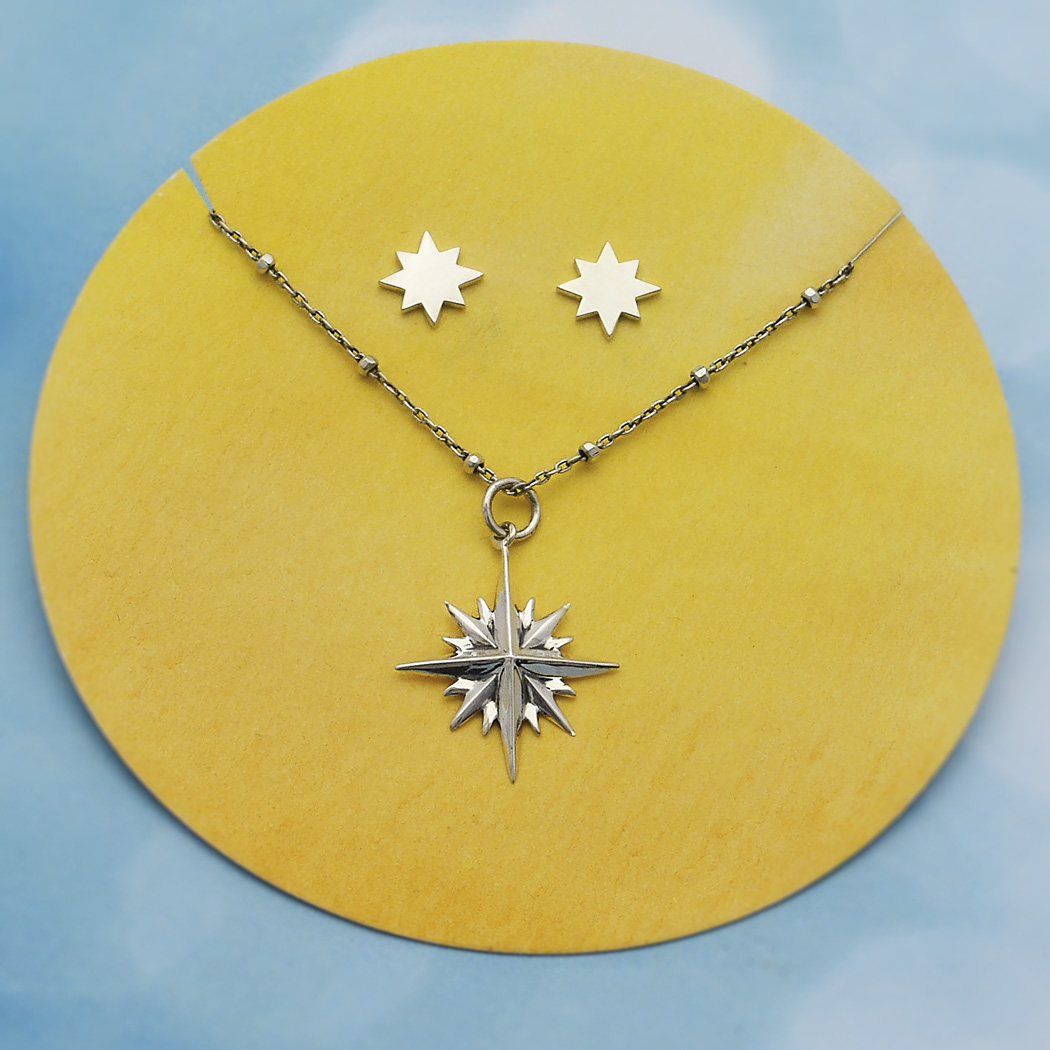 Designed by Nina
Create easy jewelry sets for graduates. Never lose your way when you take your north star with you wherever you go! Perfect gift for graduates and globe-trotters.
Bring the drama of the night sky to your jewelry designs with this sterling silver north star charm. With three layers of points, totaling 16 points, this little star charm shines like no other.
Learn a few basic jewelry making techniques to get you started by visiting our How-To Movies and Classroom.
See below for the specific parts to make this jewelry set.