Open Heart Earrings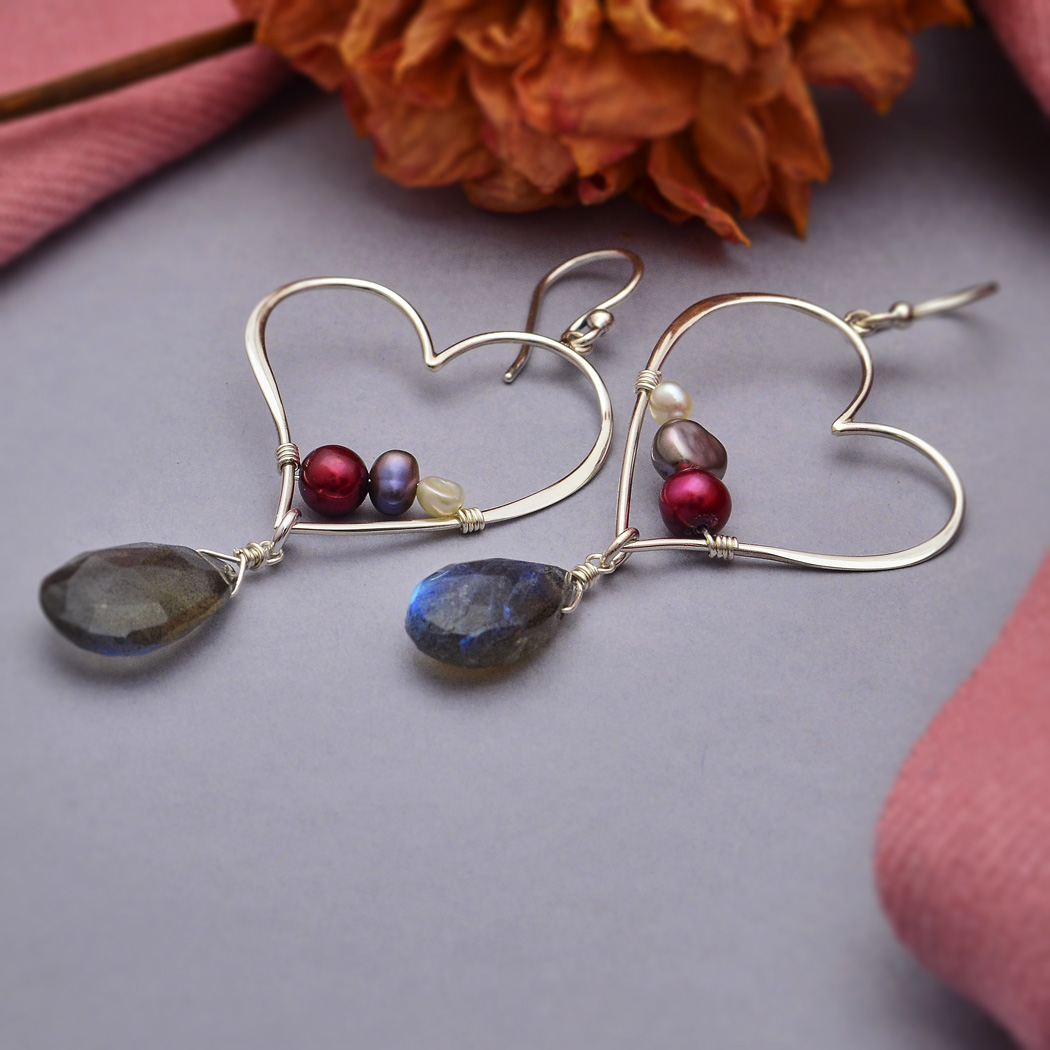 Designed by Juanita
Make these earrings for your customers for Valentine's gift giving that says my heart is open to new experiences, new loves, and possibilities. After all, allowing yourself to fall in love may be one of life's most courageous acts and requires an open heart.
Select your favorite bead combo (here we chose pearls and labradorites), and wire wrap a row of three beads inside the heart, and dangle one from the tip. For some jewelry making basics, visit our How-to Video Library.
Parts list is below.