Owl Family Necklace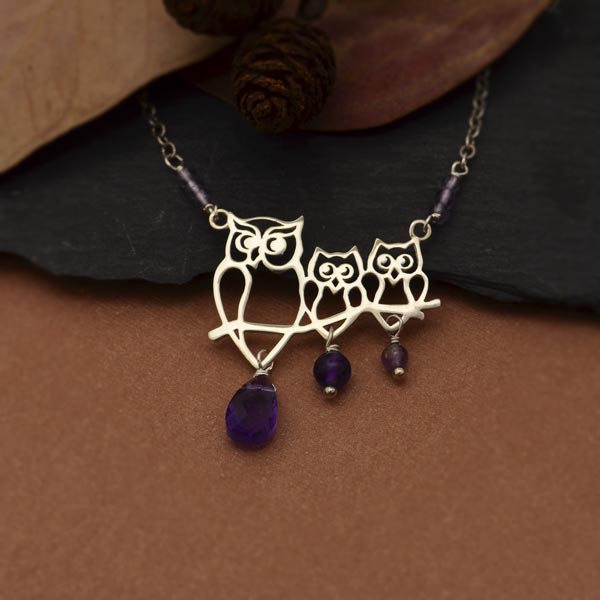 Designed by Kirsten
Make this necklace for all your customers who love celebrating family bonds and kinship. Mama owl and her two babies are just hanging out near their burrow or nest, doing what they do. Attach meaningful gemstones, like birthstones, to each owl in graduated sizes to add even more cute factor!
To make simply remove jump rings and attach to chain with a segment of wire wrapped stones, then wire wrap the dangle gemstones to the spaces provided on the owl family pendant.
Find the parts in the list below.