Pearlescent Goddess Necklace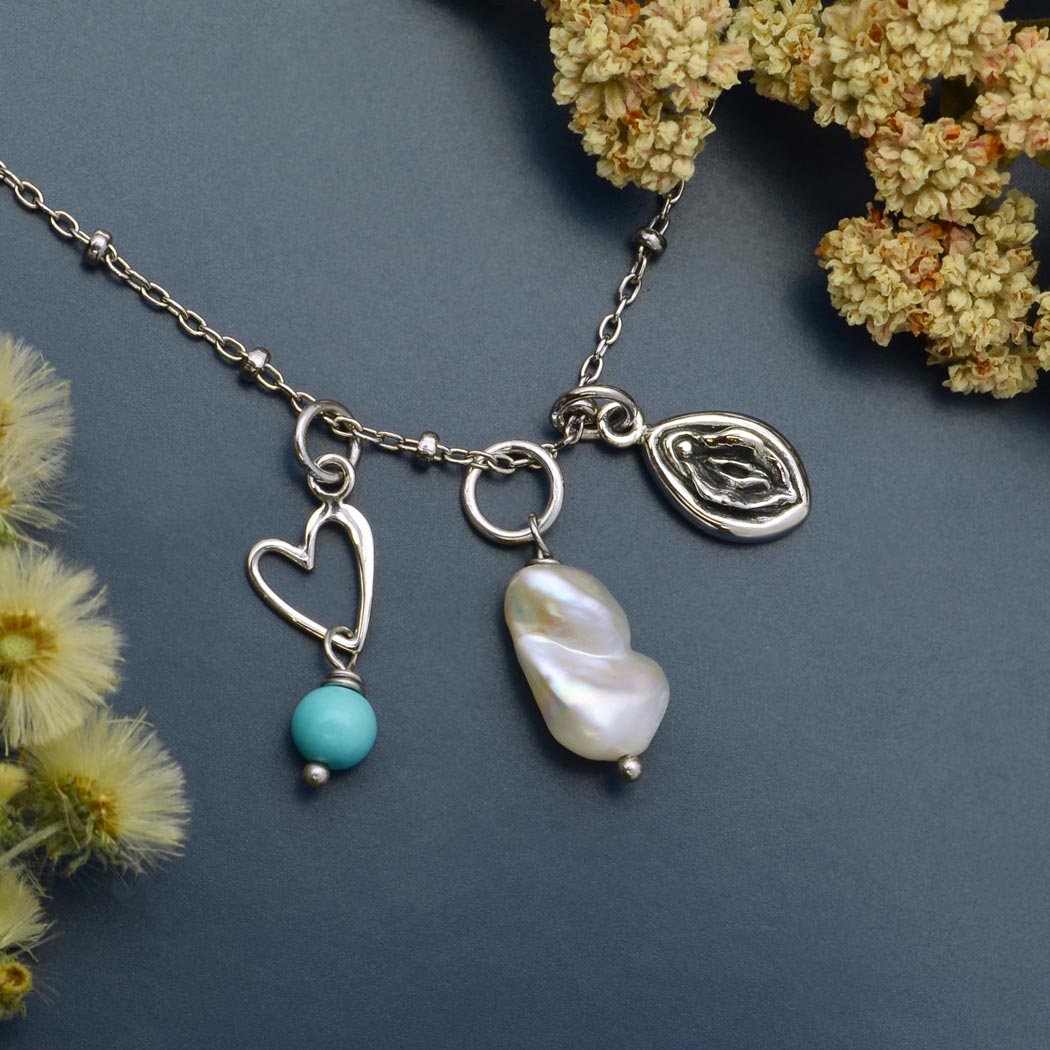 Designed by Leah
This necklace featuring our new yoni charm and open heart charm is perfect for when your customers want to call in their divine feminine energy. Pearls are a symbol of wisdom, serenity, and integrity, and purity; and the heart paired with turquoise will help call in more joy and happiness into the wearer's life. The vulva has long been a contentious symbol in society, and wearing an anatomically accurate representation of one is a powerful signal that the wearer stands in solidarity with women everywhere.
Switch out the charms and beads to achieve different meanings with this necklace.
Learn wire wrapping and more in our How-To section.
Get inspiration from our extensive charm collection.