Pearly Gates Necklace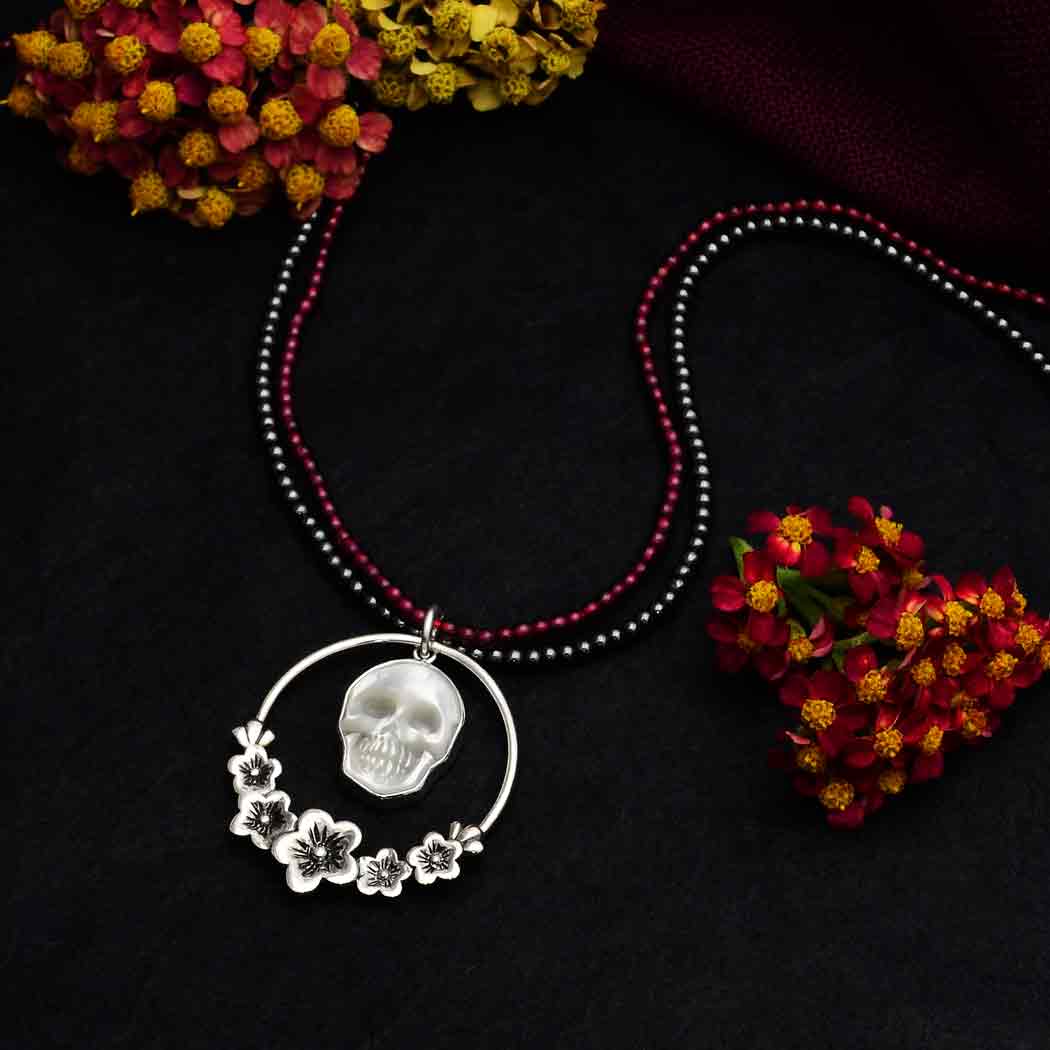 Designed by Marcy
Skulls have long been associated with rebirth, renewal, and spiritual awakening.This hand carved mother of pearl skull pendant is realitistic and elegant at the same time, the perfect focal point when cycles of life and death are on the mind. This necklace is perfect to offer your customers as summer ends and fall begins.
Learn bead wrapping and more in our how-to videos.
Check out our Halloween charms and Night Magic Collection for more spooky inspiration!