Put a Gem on It - Gold Earrings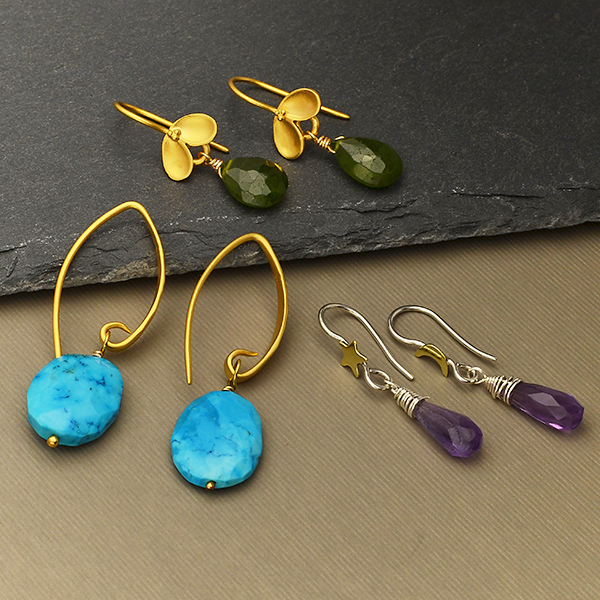 Designed by Hilary
Designing earrings is a breeze when you have earrings findings like these on hand. What sets these earring tops apart from others is the details - like the sweet stars & moons, the elegant hammer finishing, and cupped petal flourishes crowning your earring designs. All that's left is to gather your favorite gemstone beads, start wire wrapping, and get these beauties out to your customers.
Find more fabulous earring findings - posts, clip-ons, hoops, and hooks - in our extensive Earring Findings Collection.
New to wire-wrapping? Then head over to our Classroom to get some pointers.