Rattlesnake Gulch Necklace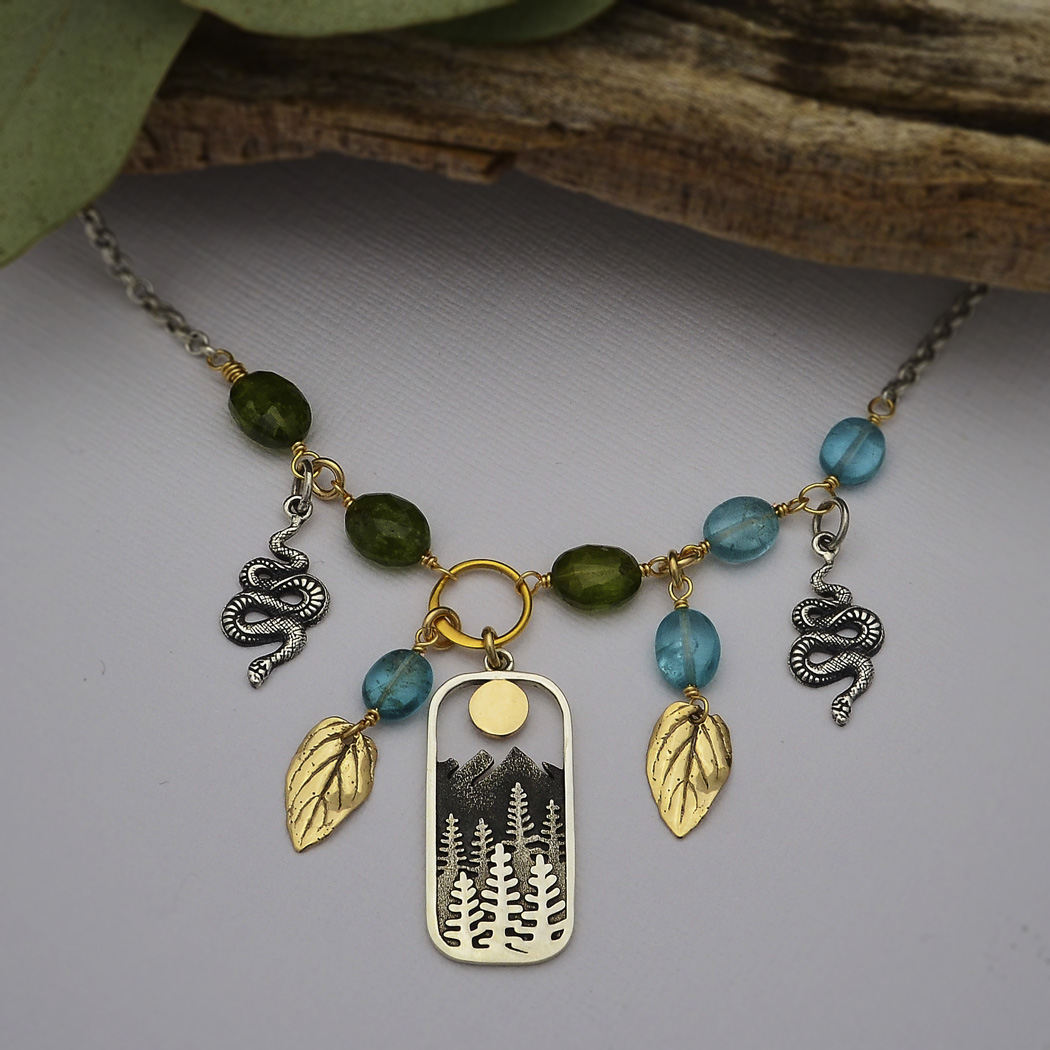 Designed by Juanita
Capture the spirit of the southwest with layered landscape pendants accompanied by bronze leaf charms and rattlesnake charms. Break out your colorful beads and wire wrap to your heart's content. The fun is in the making.
If your jewelry making adventures are just beginning, head over to our How-to videos and Classroom to pick up a few basics.
Find all the parts to make this necklace below.