Ridges and Spikes Earrings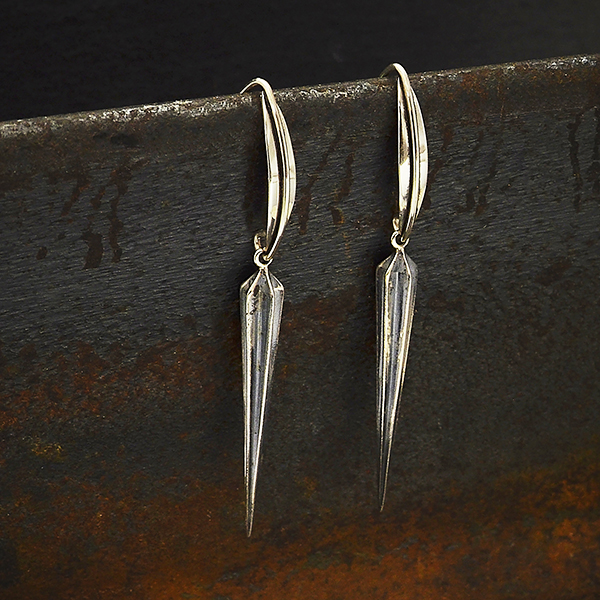 Designed by Marcy
Sophisticated, edgy, and tapered to perfection - these earrings easily transition from the office to a night out on the town. And, making these earrings couldn't be easier. You only need two parts - the hook earring tops and the ridged spike charms. Then you simply cut the jump ring from the spike charms, open the hidden loop in the back of the hook earrings, attach the spikes, and close the loop.
When opening the hidden loop on the back of the earrings, be sure to move it sideways to make space to get the spike bead attached. Then move it sideways to close back toward the center. If you pull the top of the loop away from the back of the earring instead, you risk mis-shaping the loop. And, it's hard to re-shape.
Find more Spike Charms to add to your bag of tricks!